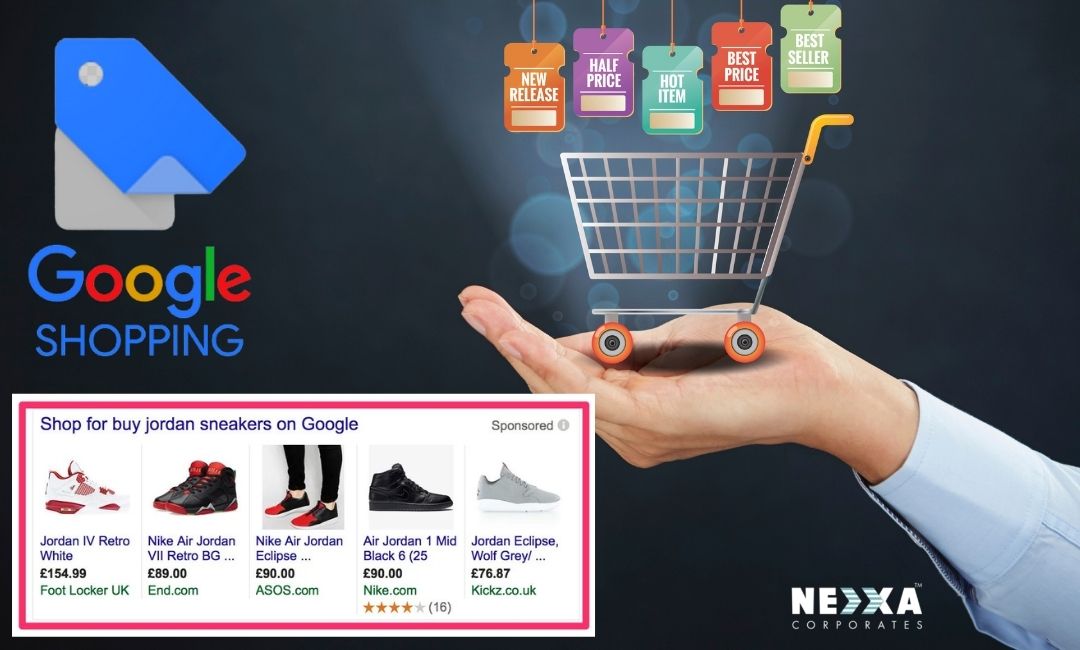 How do google showcase shopping ads?
How to do google shopping ads step by step?
Here we are answering the most anticipated question of 2021, that may lead to an advertising revolution.
As we enter the digital era we are undergoing worldly changes and adapting to the new normal. So when we mention digital era, there is a highly familiar term that comes around " digital marketing "
Investing in digital marketing has led to revolutionary changes within the online market and paved a concrete path for further innovation and advancements.
As we know that nowadays ecommerce marketing has better scope for succeeding than any other platform comparatively, hence digital marketing services like ecommerce seo for your business and even advertising has much more possibilities in the current marketing trends.
Relatively, do check out our article on the importance of conversion rate optimization for ecommerce
The traditional ways of marketing are gradually being replaced by the online colonialism of marketing, which is proved by the point that a large contribution to the profits gained by online tycoons like facebook and google are solely from online advertisements.
Looking from the point of view of online users and their best online shopping experience, we very well understand that going online is the new normal for business marketing.
For example when we look at the digital transformation in food and beverage industry we can get to know how far digitally we have conquered.
Hence the former Ads evolved to become google ads and now have generated a trend of google showcase shopping ads
It was also mentioned that;
"Now Google Shopping accounts for 65% for all Google Ads clicks and for 89% of non-branded Google search ad clicks of retailers" – Store Growers
So before we take you to the methods of Google shopping ads, let's take a brief detour to what is Google ads?
As we mentioned earlier Google Ads was previously known as ADS, which allows the businesses online to project their advertisements to their potential customers.
Now, the following are different google ads campaign types –
● Search Ads
● Display Ads
● Video Ads
● Shopping Ads
● App promotion
So, the above mentioned google ads campaign types can lend a helpful hand to the uprising of your business marketing and sales.
The google ads lead generation is sort of an undeniable factor for most businesses across the online marketing network.
On this note we finally arrive to the topic or rather the main focus of the topic – Google shopping ads, let us elaborate 
What is a Google showcase shopping ads
Google shopping ads are also alternatively known as google product listing ads are a type of highly effective method advertising to boost up the business needs.
Shopping ads can be targeted to the appropriate audience and lure them into building up a so-called successful business.
As the demand for google shopping ads amplified many google shopping agency built a strong foundation within the rising market needs and provided services impeccably.
Google showcase shopping ads that include three main things –
● Image of the product
● Price of the product
● Brand of the product
Along with these above mentioned details few more details like the product reviews, shipping information and promotions for certain product visibility can be featured along with the google shopping ads.
Let us delve deeper,
Steps involved in setting up Google shopping ads?
So, whatever level of google shopping ads proficiency you may be in, without taking care of the following things you are on the same level as a newbie,
● Product feed optimization
● Targeting strategies
● Bidding strategies
● Campaign structure
Before going to the set up lets understand a bit about shopping ads
Use Ad words merchant center
Merchant center is a platform where all your product feed that you or your business possess and plans to sell online or offline can be stored and fed live through.
Google merchant center data feed can store all the details related to your products meant for selling, all in one location for your convenience.
Google shopping actions, product feed optimization and much more can be done using Ad words merchant center
Which means the google ads merchant center and shopping ads are interconnected in a much higher level where you have to set up the product feed list on the merchant center way before planning on shopping ad campaigns and proceeding with it.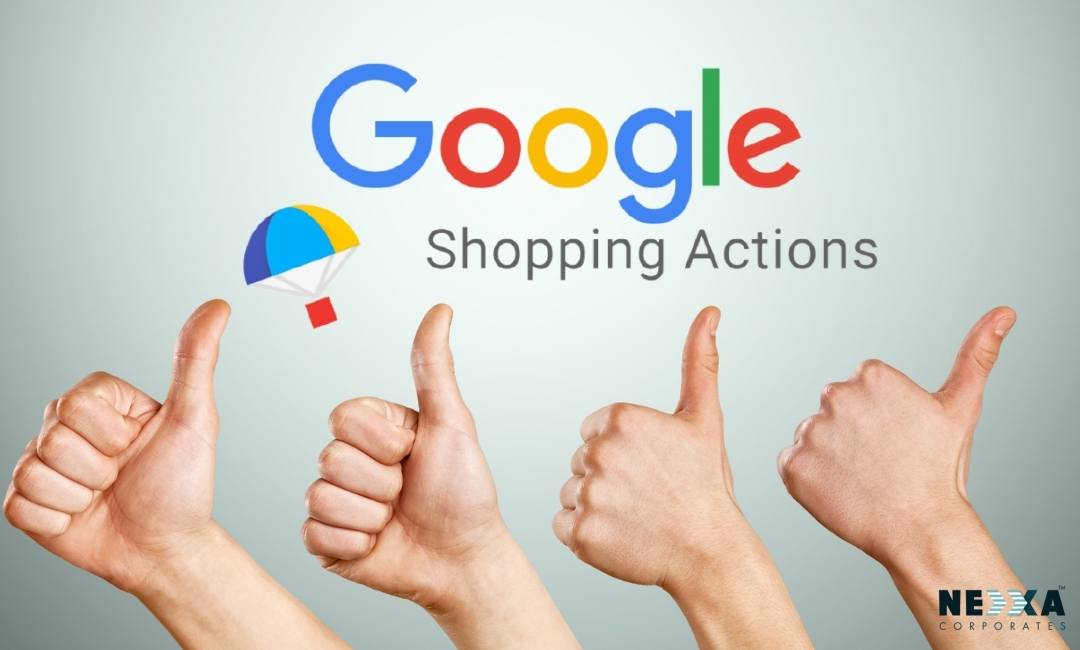 Put in simple words the google shopping action is simply the online platform that allows the retailers to project their products on several different Google platforms via google shopping ads.
Isn't it amazing?
Using google shopping action gets the product visibility to land cleanly on a higher level of exposure and makes shopping products much easier and convenient.
These unprecedented methods of simplification of work process and procedures evolved with years of testing and by properly evaluating the customer shopping experience.
Google shopping actions not only simplifies product management but also leads to simplifying business processes by providing the following features –
● Shareable list
● Universal shopping cart
● Instant checkout
● Saving of payment credentials for a flawless experience
So, by now you might have understood that customers' buying intention can be psychologically tweaked by using such platforms for marketing purposes.
Let's move further,
Google shopping ad Strategies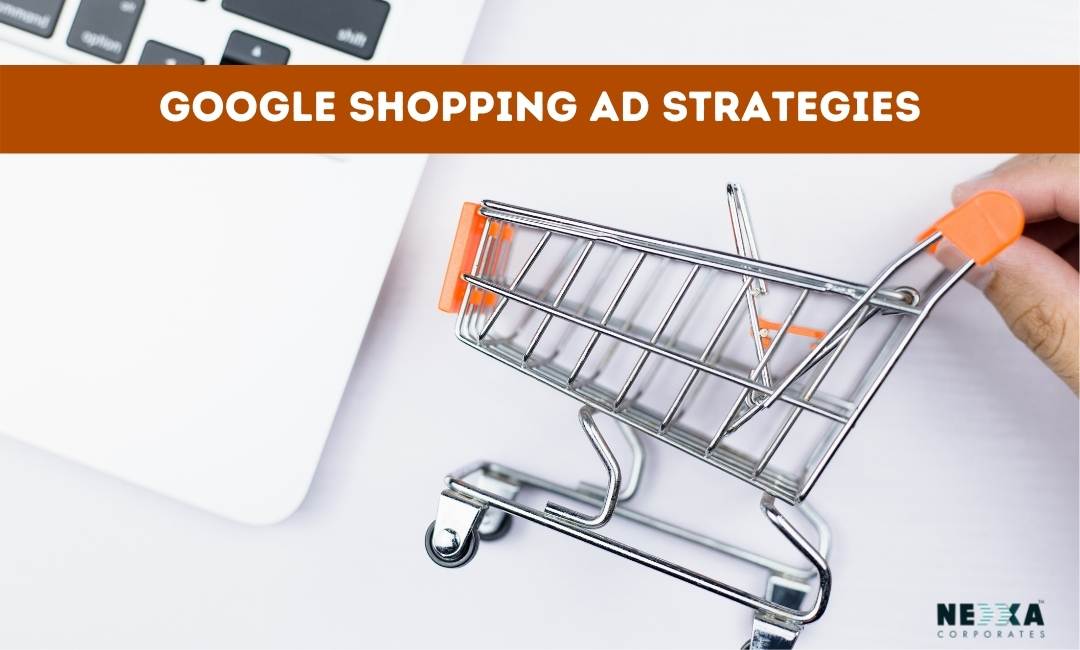 So, most retailing businesses focus on enhancing their product exposure meanwhile on the other hand reduce the spending amount for the most underperforming product within their list.
Throughout the years google has advised its advertisement users to enable the google shopping automation, as gradually these automation that google provides has become more and more sophisticated.
What are the uses of smart bidding within google shopping automation?
☑ You are now able to analyse different signals to craft bids uniquely for each user accounts
☑ You can now effectively control the performance controls to dominate your bidding performance.
☑ Reports and updates for you to know how good your bidding in google shopping strategy is.
So, all the features mould up the best bid strategy for google shopping.
Google shopping bid management
There are many types of bidding strategies of which smart bidding, which we have discussed above is a part of.
Let's look at the other types of bidding strategies –
☛ Target CPA (Cost per acquisition) bidding
☛ ROAS (Target return on ad spend) bidding
Bidding strategies are a turning point or a deciding factor within your google ads. When google showcase shopping ads which either yield for a good outcome incase of an effective bidding strategy or a negative outcome due to poorly planned bidding.
Google shopping bid management
First and foremost step is creating your product feed –
It is kind of a spreadsheet for listing your products, there are two methods in creating the product feed for you google shopping ads –
● Create feed using an app
● Create feed using an extension
● Create feed using a tool
● Create feed using a spreadsheet
Second step is to set up google merchant center
Once your google shopping feed is crafted you can create a google merchant center account.
google merchant center account creation is a pretty simple task, as you can login using your google ads credentials.
On the google merchant center dashboard page you can click on the products option and then on the feeds options to upload your product feed to google merchant center.
You have to go through the shipping setup to proceed further, the shipping amount that you have personalised can be entered into the google merchant center, by clicking on shipping and returns on the top center of the dashboard, you can enter your shipping amount you have decided on.
Now to the main part of google shopping for business, creating a google shopping campaign and on how google showcase shopping ads.
 Google Showcase Shopping Ads?
So, once your product list gets approved on google merchant center you can start creating a campaign by initiating your google ads account.
Now that you have logged into your google ads account you can create a shopping campaign by clicking on the plus sign displayed on the campaign screen.
On the following screen you have to select the option saying create a campaign without goals guidance and then click on shopping ads
Google smart shopping or standard campaigns 
Yes, there are the above mentioned options from which you can select one, the main difference between the two are that Google smart shopping allows a more wide and immersive projection of your ads than the latter.
Finishing your campaign
Now that you have selected the campaign type you will have to tweak the general settings for your campaigns which includes –
● Name your campaign
● Setup the bid strategy
● Setup ad group
This gets you to the final steps of an ad campaign, to finalise click save on the bottom part of the google ads page to create your campaign
Now you have successfully created a google ads campaign, you will now be having one campaign, ad group and product group.
That's it, that's how google showcase shopping ads
In conclusion,
I warm heartedly hope that you all have understood how google showcase shopping ads , we have simplified the topic and elaborated for your full understanding, do try the methods that we have have mentioned and excel in creating google shopping ads step by step there are plenty of google ads specialist jobs awaiting you in the job market.
Thank you and Good luck !!