Education is the most powerful tool that improves lives and opens windows of opportunities.
Right ?
Our literacy rate is quite high and we are proud about our standard of living.
Well, the educational institution paved for it.
The proliferation of educational startups has doubled in the last couple of years but, unfortunately, our lives have been changed by the arrival of covid-19 .
The emergence of e-learning and it become a new normal in our lives.
It replaced traditional schools with a new school school, a school which restricts nothing.
But the educational start-ups are struggling to thrive.
Do you know about omnichannel digital marketing strategy for education startups  ?
Have you heard about the benefits of omnichannel marketing?
Believe me,omnichannel solutions are the need for the hour.
Let us look at omnichannel marketing.
Best omnichannel digital marketing strategy for education startups
Let us start by analysing omnichannel marketing definition
The definition of omni channel marketing refers to a cross- channel marketing strategy used to improve better user experience across all channels and touchpoints.
In omni channel marketing , there are multiple channels , they are interconnected and provide a seamless experience to the user.
So have a look at the omnichannel marketing example
I am sure you will get an idea while considering the example.
You are going to enroll in a college, before we directly go to the college and collect information as much as possible.
Now it is completely different, what do we do today?
Just search across Facebook or other social media platforms to gather information.
Again our priority goes to the website.
If the website provide personalised experience, it is a better option.
By integrating all these channels, a student get a clear idea about the course they are going to enroll in and the amenities they are going to afford.
Are you thinking about the intervention of digital marketing service in educational startups ?
Yes, digital marketing is unavoidable in today's digital world.
I know some educational startups just set up a website and forget about social media marketing.
Let me tell you some social media strategy, you can use Pinterest to drive traffic to your website.
You can depend Instagram hashtag for small business , rely on Facebook ads etc, before you opt your best social media channel try to seek the advice of digital marketing consultant.
Are you thinking why a digital marketing consultant ?
Don't think that a consultant is mere luxury,a digital marketing consultant will audit your website .
If you are not aware of website audit, read how to do seo audit for website step by step.
Come to our topic, omnichannel digital marketing strategy for start-ups.
The integration of all channels and provide best user experience is the key benefits of omni channel marketing.
Shall we throw light to some of the benefits of omnichannel marketing strategy?
→ Personalised experience to students, alumins and other stakeholders
→ Get deep insights about the demands of students and how to tackle them easily
→ Able to ensure the delays in education with the intervention of e-learning and digital resilience.
→ Omnichannel marketing strategy reduces cost and saves time.
As of today, considering the safety measures, students cannot step out of the house, so while integrating different platforms and providing quality content, it is easier to build a strong educational foundation.
Meanwhile , there's a confusion around omnichannel and multi channel.
Which is better ?
Or what we need to select ?
I am ready to clarify your doubts regarding omnichannel v/s multichannel.
Major difference of Omnichannel v/s multichannel
Both omnichannel and multichannel are concepts that are based on the idea of engaging customers across multiple platforms.
Don't mess up these two concepts.
In multi-channel , it looks at a specific channel and checks how the transaction takes place there.
In a multichannel marketing strategy it makes the brand available in print , in store and the customer decides where they need to interact.
Multichannel is more reflective about operations.
Meanwhile , omnichannel , look at the customer experience in multiple channels.omnichannel makes the brand accessible across online and offline.it enables an organisation to take a customer centric approach.
In omnichannel, customer experience is more valued.
Surprising Benefits of omnichannel marketing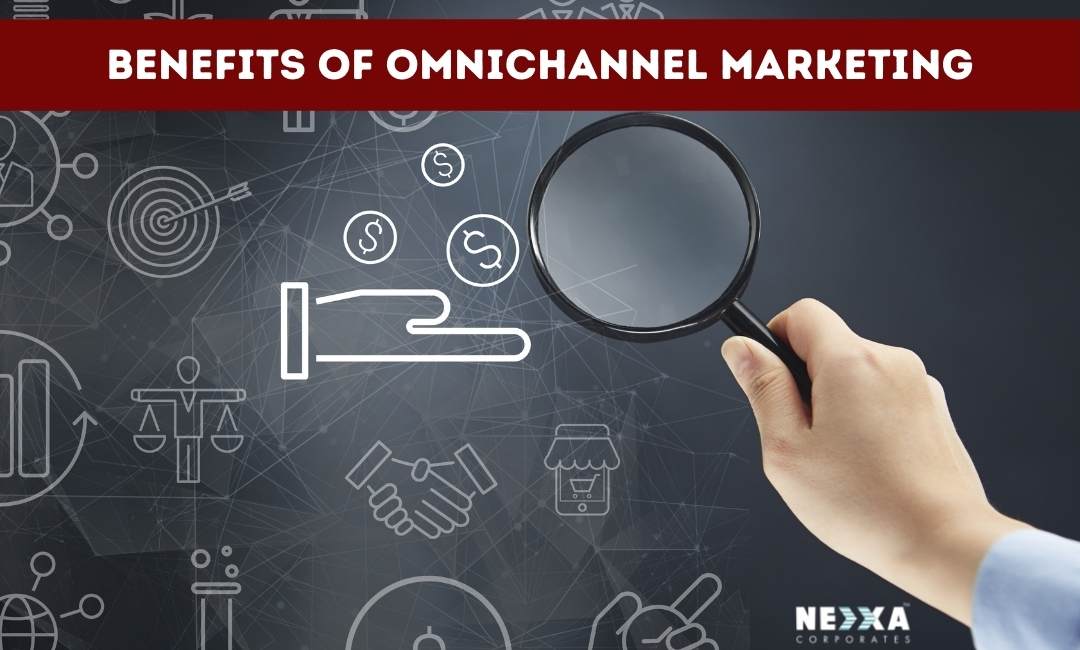 It is indisputable about the importance of omnichannel marketing, in current scenario.Because customer experience is more concerned and more valued.It offers eternal benefit to the host.
But today the people are bombarded with content across all media and they are too selective as well.
Creating omnichannel engagements acts as a brand differentiator and other omnichannel solutions too.
Better user experience :Omnichannel focus better user experience across all mediums instead of channels.That means whatever content you provide, you are trying to render the best experience to the customer.it increases sales and better retention rate.
Brand strategy and identity:omnichannel marketing help to identify your brand voice and tone. By focusing on the overall user experience, it makes your brand unique.obviously, brand strategy and identity increase customer trust and loyalty.
Strengthen revenue: customer experience across multiple channels increase brand recognition and loyalty.Because the target message that aligns with each customer stage.by this way, it increases the brand loyalty and increases customer retention.
More Attribution data:the super power of digital marketing is analytics.It gives the deep insight into customer engagement, their interaction with messages across channel.Meanwhile, it assist the creator to develop an effective strategy.
Need of omnichannel marketing in my point of view
As you understood, an omnichannel marketing strategy for educational startups allows students to meet customers or students or parents of students at the right time with the right message.
In omnichannel marketing the customer gets a personalised experience, it help to gain trust and increase brand identity.
So, if you are fighting to find your voice in the ever growing educational vertices, it is the prime time to raise your voice in the digital realm.
While get into the digital world, have a clear idea, in what ways you are going to meet your customers and how do you want to be stick inside in their mind.