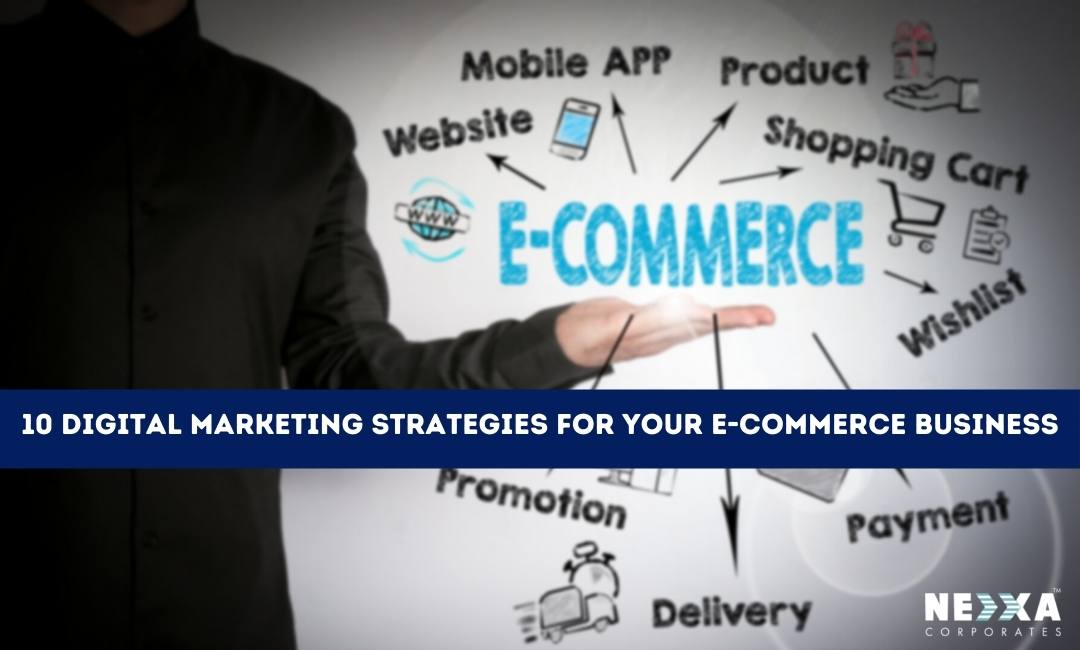 Ok, now you are here. so let us keep it straight and clear. By The time you read this blog, you'll realize that it is difficult to grow your business in the physical world due to the post-pandemic situation.
The only option left is e-commerce marketing. Sometimes it is difficult to suddenly switch into an option that is completely unknown for you, but circumstantial pressure will always push you to do the unknown.
It's ok and it's completely normal what you have to do is, just know what you are up to. That's why I am here to give you the top applied and successful 10 digital marketing strategies for your e-commerce business.
In this blog, you'll get to know the 10 digital marketing strategies for your eCommerce business that you must know in 2021
In this case, when you are opting for e-commerce marketing, for instance, you have to know the benefits and importance of e-commerce business in the post-pandemic situation, e-commerce digital marketing strategies, do's and don'ts in the e-commerce business, benefits of digital marketing strategies for your e-commerce business, etc.
All these are aspects and factors that you have to put a keen focus on if you want your venture not to be a big flop at the very beginning itself, and that will be the exact topics that I'm going to cover in this article.
I know that's a lot but the list doesn't end here. e-commerce business and marketing is currently a substitute for physical business and marketing.
So indeed it is Necessary to inculcate all the physical strategies + digital marketing strategies for a normal 'keep going' process of your business.
Fortunately, people have adapted themselves to this new change. The only thing they seek is "better". Yes, they know that there are a million fish in the ocean, but people always choose the better one no matter how many there are.
So in the ocean of eCommerce marketing and business, you might need some outstanding and exemplary marketing strategies for eCommerce startups.
Before getting into a topic deep, let me tell you that e-commerce business requires a lot of digital marketing methods to improve our business or pursuits, so if you are a starter then I recommend you to not only read this blog till the end but also reach out to the best digital marketing consultant in Kerala who can help you with your beginner baby steps in the eCommerce world.
10 Digital Marketing Strategies for Your E-commerce Business | applied and succeeded
Let's move into the first strategy by considering a situation.
Imagine you are a shopper and you found a website which has exactly what you've been looking for.
The first place you will arrive to shop that particular commodity will be the official website, and indeed that's our first strategy;
Talking about website optimisation of your e-commerce business, it includes a vast area where we have to be keenly focused.
Let's begin with the first which is when the shopper comes to your website the first place they arrive, will be the landing page. So you should be always careful with the landing page. You have to make sure that the landing page entices the customers to shop more than what they have prepared themselves with. You can also go for personalized landing pages
Next comes website speed.
Pagespeed is a non-excludable factor when it comes to website optimisation.
Just imagine your situation when you are on a website and it takes more than 1 minute to load.
No way, no one waits for that long. That's why it is indeed necessary for you to keep your page speed really high so that the bounce rate can be scaled down.
The next feature that can be considered in website optimization is page layout. Personalization is the main tactic that can be really effective and helpful in the e-commerce business, so providing personalized page layouts to customers based on the year subscription levels and their interests with the help of automation tools can do great good.
So that was the one from the 10 digital marketing strategies for your eCommerce business. These strategies don't end here. If you dive more into it you can see a lot of other factors also play a major role in optimising your website. Since the first one is done, let's move on to the second.
So continue manifesting that you are on that website and all is well now. The page speed is well, the landing page is good and the next thing that you will do is looking further into the content that they provide us. No doubt the next one is; 
Contents do have a great power that you can't even imagine.
There is a saying,
"These three things cannot be retrieved
the Arrow sped from the bow,
The Words, after its spoken,
The Opportunity, after it's missed."
Here, what's in our concern is the words. Since the very next place for the customers to jump into is the content, you have to be very careful with the content that you provide. These contents do have a great power to convert the prospect's mind.
Since the world has moved so forward in terms of everything and technology has helped us in many ways, here too technology is helping us. Not like the oral words that we spoke, we can easily take back the word's that we type. Since you also get the opportunity to correct these, use that wisely and effectively.
Providing content about your products on your website can bring new leads and will also interest prospects very much. Providing content that will be useful in increasing their information on that particular commodity will eventually seem to be helpful for the customers. so providing relevant and authentic content can be a great digital marketing strategy for eCommerce websites.
If your contents are working in a relevant and authentic condition, which people want, then there are chances for you to acquire new leads, and if the contents are working in the opposite direction then there is also a chance for you to lose that particular person who is already on your website.
Make sure that your contents are a way to attract customers, not to repel them. If you want to learn more about the best content, and to become a great content writer, check out the best blogging course in Kerala.
So the very next step that you have to adopt once someone has saved your website start your email marketing game and that's our next strategy;
If it is a digital marketing strategy for an e-commerce website, then email marketing is something that is extremely crucial for your business's growth.
Email marketing inculcates a series of works that should be done correctly at the correct time. Only then can you see the results that you are expecting.
Without dragging this too much let me get straight into the points that you should be focused on when you are opting for email marketing for the growth of your business which goes like this;
▶ Welcome emails
Whenever a new subscriber signed up you have to make sure that there is an effective part of interaction from your side since they speak that. After all, that's why they signed up.
▶ Personalization
People love it when they find something that is really for themselves, something that is particularly meant for them. Since this is the psychology of prospects, personalization can be a great Ally in aiming your customers' most fragile points by making them feel important.
▶ Cart abandonment emails
If someone comes to your eCommerce marketing site and they run through all of your products and also have selected some of your products to the cart and suddenly they went away (might be some emergency), and they literally forget that. This can be a great loss when it is viewed from your angle, right?
These situations can be completely avoided with the help of cart abandonment emails where these emails will help your prospects to remember that they have selected some of your products to their cart which can most of the time be converted into a purchase.
▶ Promotional and back to stock emails
Reminding your prospects about the promotional events of your brand and products back to stock can be a really valuable asset because this gives the prospects an effect of frequent updations, which is proven to be effective in almost 70 % of customers. These updates give the prospects a chance to try out the new which can ultimately benefit us.
▶ Create simple email designs
Always try to keep your emails simple and informative to the peak, because too many words can tyre people out. so understand your prospects and cross-check every email that you are preparing to send with the help of the A/B test and other testing tools.
Those were some of the major things that you have to keep in mind while going for email marketing as a digital marketing strategy for your eCommerce business. This is always found to be a non-excludable strategy used by the best email marketing service in Kerala
I think I dragged it too much. but let me tell you that email marketing is a vast area that you have to cover intensely for better results. Without stirring on this too much, let's move onto the next strategy of the Top 10 digital marketing strategies for your eCommerce business.
Now back to our situation where we are still on an eCommerce website.
Customers always prefer easiness. no matter where it is, they always prefer the ease of use and a tidy vision.
Just imagine yourself going into an eCommerce website to buy a particular commodity and you find that website really Messy with ads, products, sales, banners and everything scattered on the screen. You will find it uncomfortable to shop even though it's just a screen. There is a great possibility for you to bounce from that site; right?
That's exactly what I am trying to convey here. You should keep your page tidy and organised so that you won't shoo away your customers who are coming with great expectations.
This was not a digital marketing strategy but still, you can take it as a digital marketing tip that you have to keep in mind if you want your prospects to stay and dive more into your website.
But the thing that I told about the ease of customers with payment pages is indeed an e-commerce digital marketing strategy. The main area where the prospects expect easiness is, with the payment page and not only easiness payment page should a sure a way for the safe transaction and should also make it even for the prospects for that you have to go for the renowned and trusted online transactional services, that's where we are going to dive next;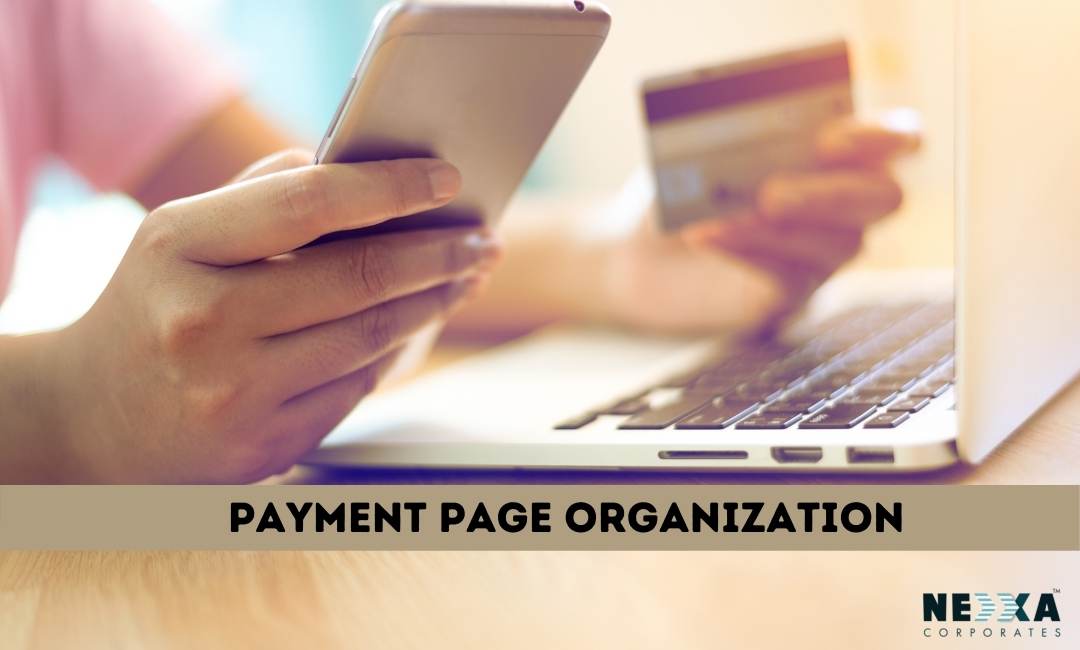 The payment page is the place where the customers want the most ease and comfort. So there are some points that are a must in setting up a payment page, which goes like;
● As I mentioned before, safe transactional paths. You should make sure that the transaction services that you are opting for are widely renowned and trusted by everyone so that they won't have to hesitate to pay through that particular service and through which you can show that you won't lose a purchase.
These are some of the renowned and worldwide trusted online transactional services are :
1. PayPal: 1.3.
2. Google Wallet: 1.3.
3. Amazon Payments: 1.3.
4. Authorize.Net: 1.3.
5. Stripe
Organisation the payment page that's the very next factor that you have to keep in mind. If someone finds the payment page Messy or hard to get to their destination or if they find so many proceedings to finally make a move, then there is more than 90% of chance for that person to bounce from even from the payment page which can be really a 'close and missed'. To avoid such situations, you have to make sure that you organise your payment page well and comfortably for your prospects.
This is not only an e-commerce digital marketing strategy but also a must followed aspect because you cannot take customer's payments that carelessly
The next member taking place in the top 10 digital marketing strategies for your eCommerce business. Is,
search engine optimization
Since search engine marketing is the process by which your site is organically ranked based on your website's sole performance both on-page and off-page along with technical factors like servers and other technical aspects, the main purpose of SEO in your digital marketing for e-commerce startup is also the same.
If you take a closer look, you can see SEO and all the other factors are really intertwined. Your website will be only ranked when you have all the factors indeed. But if you want the full potential of these factors in your website, then you should be reached out. And for that, you must be visible and that's exactly what SEO does for you. Provides visibility.
It is oblivious that people going for a particular search in the search engines will barely go through the entire first page. So it is a must for you to make your eCommerce website rank at the top through SEO. if you want to get people to recognise you, you need to be at the very top in the very first place.
Search engine optimization will optimise and rank your website at the top and there is a high chance for people to get into the first website that they see on the search engine when they search for a particular commodity.
Being ranked at the top of the first page through SEO is not an easy process. It requires time and a lot of work on the websites. Sometimes the factors determining the performance of your website's effect will be completely out of control.
Mentioning here are the off-page SEO factors, the only thing that we can do here is to make our website perfect in our unique way so that everyone will refer to it and if everyone finds it useful and informative and if they provide some evidence for that too then it's good for our off pages factors, but it is never in our control.
In that case, the very next thing that comes to your mind to make your website visible at the top is nothing – else but pay per click marketing. 
Pay per click is simply the strategy where advertisers will advertise your brand and you only pay them every time someone clicks your ad.
Since here we are talking about the e-commerce strategies, bending that into our topic vacancy, pay per click on e-commerce is a digital marketing strategy where it's on that particular brand or commodity or products are displayed on various social media platforms websites and search engines wherever there is relatable search or scope for this particular product.
Just like the normal pay per click strategy, every time when the ad is clicked you have to pay. Just like the name. That's why its one of the 10 digital marketing strategies for your eCommerce business
Having a powerful pay per click strategy with you while doing an e-commerce business can be really helpful most of the time.
Talking about advertising, the next digital marketing strategy for your eCommerce businesses creating ads on social media platforms.
Social media is the place or the platforms where 99 % of people spend their time, so there is no better place to advertise than social media. A social media marketing strategy for your eCommerce business can do real good when the game is played well. This strategy is also considered to be the easy and must best e-commerce marketing strategy.
But when opting for social media marketing, it should be done verily and efficiently. because providing some ads and banners on social media platforms with irrelevant content or irrelevant influencers will do nothing.
When going for social media marketing one should realise and study the platform first. Even though all platforms serve the same purpose, every platform has its own uniqueness and characteristics which one has to abide by and follow.
Also check where are the loopholes and perfect places where they can give their ads, with which post will their ads look good and go well, etc. Since it is social media related, also check out who are the influencers that will effectively promote their brands. Should not leave any stone unturned.
Also creating a multiple social media presence will help you with branding, frequent feeds and updates on every social media platform on your brand will always keep yourself trending and people will see you again and again in their feed which will drag them towards you eventually which is our ultimate motive by all this.
Creating meaningful and valuable relationships with prospects through social media will also help in providing social proof and reviews that will help you to increase the review rate of your website too. This is why social media marketing for your e-commerce business comes under the top 10. All this info always seems to be the providence of the best social media marketing company in Kerala as a vague picture.
Is not a digital marketing strategy but when talking about keeping a meaningful and valuable relationship with prospects I thought of telling this that even if it is in the physical world businesses always tend to keep a personal and close relationship with their prospects.
Just take the case of a small shop near us, if we keep going there continuously with a considerable interval period automatically the shop owner will make an effort to bring the bond into a stronger place right. This establishment of a mental attachment is a way of assuring that your customer is not slipping away. Even if they are; they have this mental attachment on their bail.
Indeed this applies to the digital world too. Here too you have to maintain a mental attachment and a great relationship with your prospects in such a way you make sure that they are not slipping away and even if they are you can always reach out to them because of the great relationship that you have created.
Get in touch with the best social media marketing company in Kerala
Moving from psychology to the 10 digital marketing strategies for your eCommerce business; next, we have retargeting.
Retargeting is a common method that is known by most of the people in this field but the good that retargeting brings to an eCommerce business is unknown and immense.
Retargeting is simply the process of reaching again to the customers that were already on your customer list. The major motive behind this is to renew the relationship and make it stronger with a pinch of brand awareness and sales opportunities.
Talking about the retargeting benefits as a digital marketing strategy for your eCommerce business is;
☛ Retargeting helps you to increase your conversion
☛ Retargeting helps you with brand awareness
☛ Retargeting will help you to improve user engagement
☛ Retargeting assures you higher ROI
Now if we move onto the points that you have to keep in mind while going for retargeting are,
☛ Personalizing your ad
☛ Take the help of Google match
☛ Keep a standard control on your retargeting
☛ Try to use email retargeting
Retargeting has the power to influence people's minds and Peirce the idea of betterness in their heads.
Moving to the next strategy which is really important considering the current digitalization and that is mobile optimisation.
It is not mandatory to have a desktop everywhere you go or someone might not have one. But everyone will have a mobile phone since most of the activities seem to be occurring through mobile phones comparatively with desktops because mobiles are easy to carry and access rather than desktops.
Since it is clear that mobile phones are the ones that are mostly used in the case of social media as well as website traffic too, you should make sure that your website is mobile-friendly. if it is not then there is a vast chance for you to lose a good amount of customers which may be again including a large number of potential shopper people.
There are several tools and start tools that are available with which you can easily cross-check whether your website is mobile-friendly or not, like;
✔ Google page speed insights,
✔ bing mobile-friendliness test tool,
✔ Google page developers mobile-friendly test tool
These are only very few of the options of mobile-friendly test tools you can find another bunch of tools to do when you dive deeper.
The very last digital marketing strategy that we are going to discuss to benefit your eCommerce business is the arrangement and organising reviews. 
Reviews are something which is scared by most of the people to approach since there's a great chance of people to also give negative reviews but you shouldn't be afraid of these negative reviews, in fact, the providence of negative reviews for your prospects is something that can be taken into an advantage. (Which I will tell at the last).
You should never hesitate to ask your prospects to give reviews on whatever their experiences are and let them give it genuinely. But you shouldn't be really that bad so that most of the reviews will be considered as a negative ones.
If people give positive and great feedbacks with the service then it's good, keep it aside and take it as social proof for your targeted customers, and if people give negative feedbacks quick and hurry fix that and let them know that their problem or their discomfort ability has been sorted out and also insist them on giving particular feedback on this immediate action too.
Save like this when you organise and arrange your reviews in a way that fevers you and fix all the problems of your prospects immediately if anything is reported, reviews can do great good. 
So that was me giving all the top 10 digital marketing strategies for your eCommerce business.
These strategies are indeed the ones that come under the top applied and successful strategies and are also trusted by a wide number of e-commerce businesses when it comes to their growth.
Hope all that information comes in handy for you.