Get Best Social Media Marketing in Kerala to Drive Sales, Growth and Sustainability
Nexxa- ROI Driven Social media marketing company in Kerala
Contact Us
Best Social media marketing company in Kerala can create a shining profile for any business irrespective of size and category. Social media is a buzzing word which makes connections, entertainment, sharing information, advertisement and many other distinctive features.
Social media marketing is more about psychology rather than a technology

.
Social media marketing in Kerala brings a phenomenal change in the business sector where the consequences are incredible. Starting a business and not creating a social media business page is just like launching an enterprise and not letting others to know.
However, sales through social media might turn pushy and uninterested, and it directly affects the sales.It is quite confusing an entrepreneur how to use social media to promote their business.
Social media is changing the world, and we are all here witnessing it.
Hiring the best social media marketing company in Kerala can eliminate worries of an entrepreneur and customise best strategy that works for different businesses in diverse sectors. Understanding the psychology of your audience is the most important element a strategist must focus on. It works wonders in a cost effective manner.
Different Social media platforms render distinct benefits to various businesses.It is better to understand the type of your business and the audience waiting for your product and service.
"Brand That Ignore Social Media… Will Die… It's That Simple."
Social Media Marketing Channels to Leverage Your Business.
A platform provides powerful analytics and equip targeted advertisement and massive audience reach, whereas feeble strategies lead to money loss. Nexxa Corporates enables to curate best Facebook marketing, which is direct, cost effective and highly engaged.
Twitter requires magnificent marketing strategies that must go hand in hand with characters. Twitter delivers more traffic rather than sales. Create best strategies, organize it to attract an audience, engage and convert at the end. Twitter Marketing at Nexxa corporates is drafted to create conversations that are interesting and delighting.
LinkedIn is a complete professional platform that helps to connect with professionals and make it easier to promote business related content. However, LinkedIn is not  designed for e-commerce purpose, and accurate use of LinkedIn strategy accumulates leads, adds more conversions.
YouTube Marketing permits reaching the right audience memorably. Understanding demography of the audience and placing advertisements is worth trying to drive sales and conversion.
Quora is the social space where you can strengthen the brand image of a company by answering the questions related to your industry. It increases trust, and it enhances the brand image.
Pinterest marketing enables it to drive tons of traffic and enable it to turn browsers into buyers. Pins able to drive more inbound marketing.and educate buyers about the product or service they search for. It is a great place to know the trend.
Why Nexxa is Unique
Social Media Marketing Company in Kerala
We develop specific social media strategies for chosen channels and get the greatest business advantages.
Our social media contents are engaging, and it attracts the followers to start conversion and revolve around the service or product.
Social media delivers accurate ideas about struggles to face by the audience. We monitor conversions in social media and create content that addresses your audience's pain points.
Social media services enable you to invest in customers, and it opens a gateway to respond to your audience instantly.
We formulate social media profiles that improve visibility and recognition and enhance brand awareness.
SMART Goals to Promote Your Business.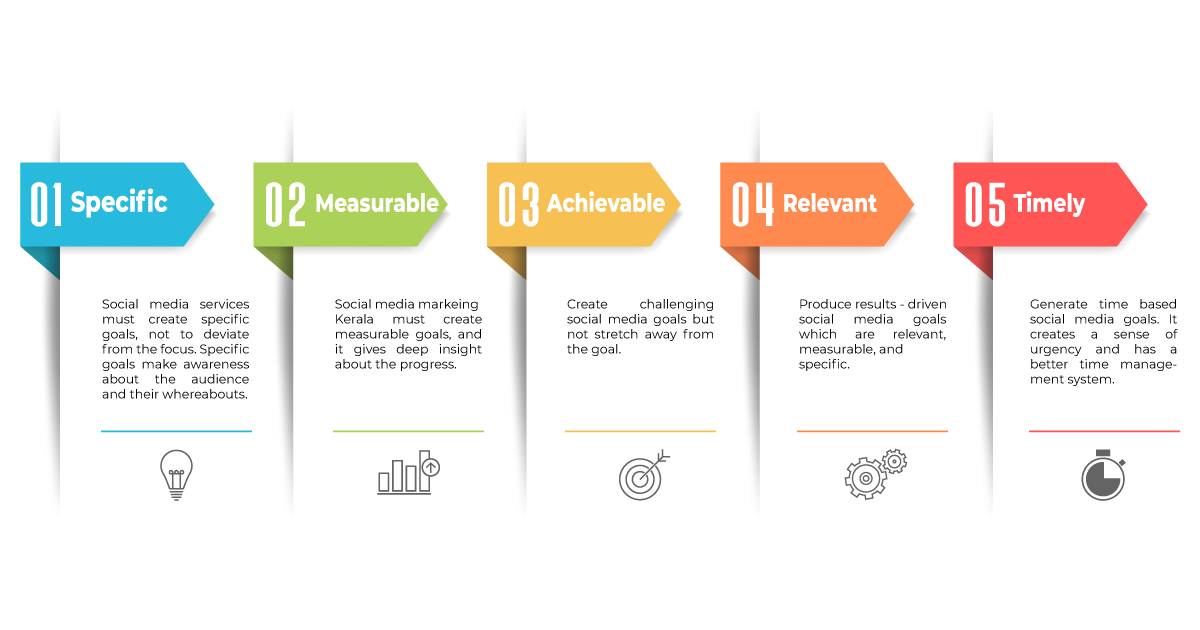 Our Office
3rd Floor, Shuharsha Tower, Shornur Road, Thrissur-680001
Office Hours
Mon-Fri: 9:30am – 5:30pm
Sat-Sun: Closed