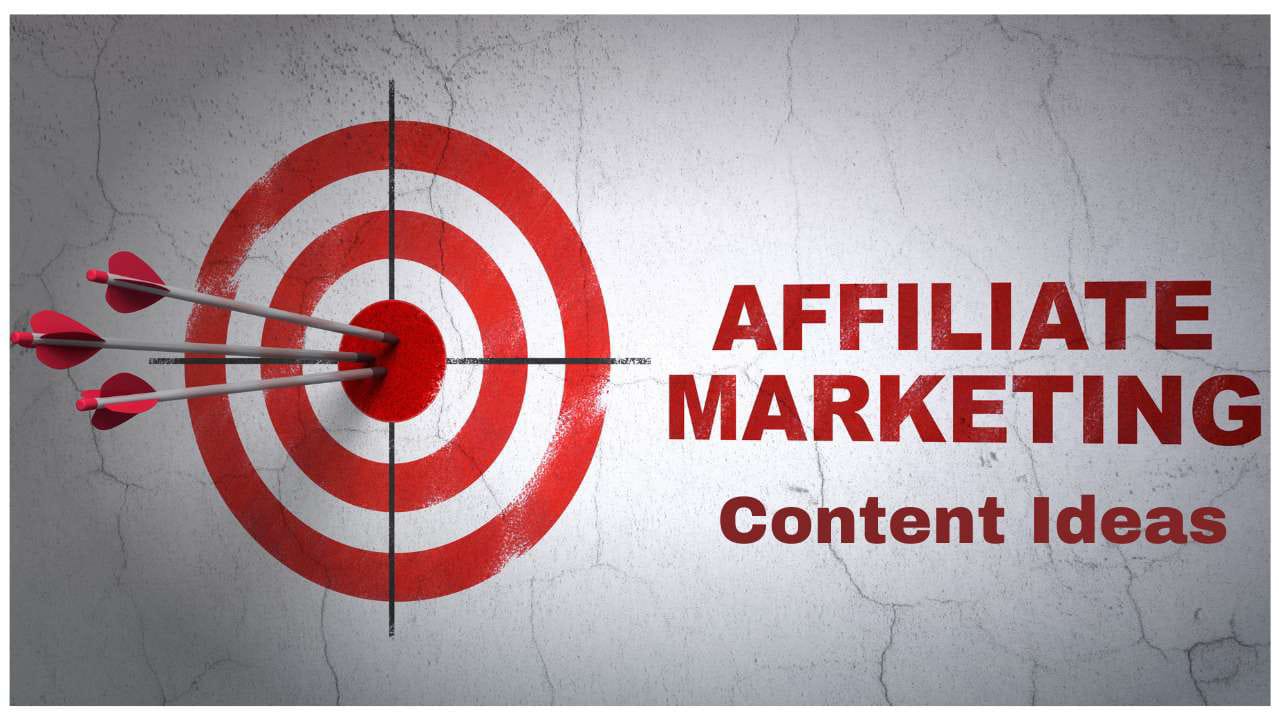 One of the best ways to monetize your blog is through affiliate marketing. To be successful, you must come up with unique content ideas that offer value to your audience. No matter your niche, there is a product to promote that you can write about. 
Do you want the best content ideas and tips for engaging the audience? Here are some tips and best affiliate marketing content ideas to drive conversion to your website and earn income as an affiliate marketer.
What is affiliate marketing & types of affiliate marketing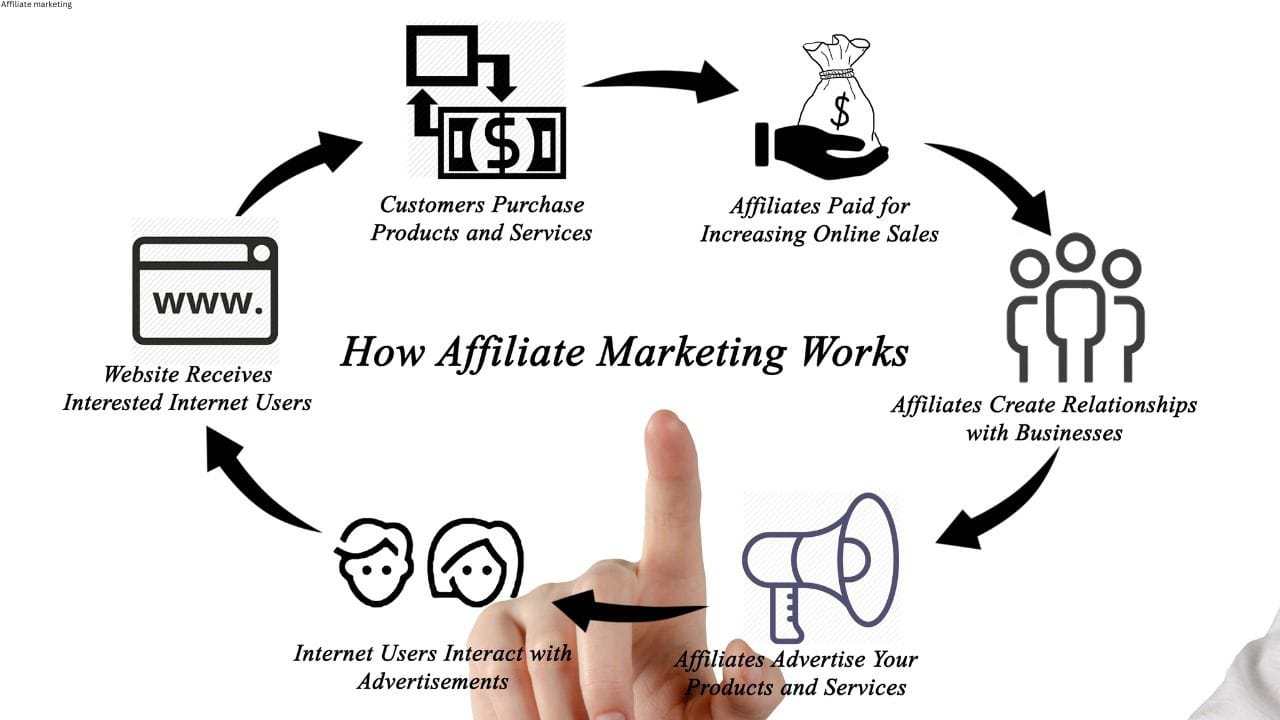 Affiliate marketing earns a commission by promoting someone else's product or services. So you promote someone else's product or service by using an affiliate link, a link you can get from a company, a product or a service. If someone clicks on that link and they go ahead and buy that product or service, you can earn a commission. There are many different types of affiliate marketing programs for most companies, products, and services. 
An affiliate program is a program that allows other people to join for free, promote the product, and earn a commission.
When you join an affiliate program, you will get an affiliate link that allows a company to track which sales you produced and who clicked on your link and purchased the product. You get paid for promoting the product.
Affiliate marketing is a great thing, which is why getting started online is so valuable. Because you don't have to create a product, you don't have to do a service, you don't want to be an expert, and you don't even have to sell the product. You are sharing a product or service with the people you know.
When they click on the link, they go to the other person's website for the product or service which will sell them. They already have their effect, marketing it with good customer support and delivery services. You just basically get paid by sending traffic for someone's website, and you make money in exchange for that.Here are the different types of affiliate marketing – 
There are mainly three different types of affiliate marketing 
It is the most common type of affiliate program, in which you get a commission on every sale that you make. For example, if the commission is 30% and the product price is 100 dollars, you will get 30 dollars for every sale as an affiliate marketer of that product. That is pay per sale. The merchant will give a commission for every sale. Most digital products pay for you per sale.
Pay Per Lead is another important type of affiliate marketing. First of all, let's know what leadership is. Lead refers to an action taken by a person. The step may be signing up for an email newsletter, requesting the consultation call, signing up for the free trial or installing an app. As an affiliate marketer, if you drive leads to your affiliate products, you may get paid.
These affiliate programs pay you a commission for every click. For example, if 100 people click on your affiliate link and do not make any purchases, you still get paid according to the commission rate. 
Theses are the different types of affiliate marketing programs.
How to write content for affiliate marketing?
Content writing is the most important part of affiliate marketing. Do you know how to write content for affiliate marketing? Content creation is essential for affiliates who want to make money from their online presence. By creating quality content, you can help your business stand out and make more money. To be successful, you need to provide quality content that is both interesting and useful for your audience. 
This means finding the right keywords and blending them into your content. So that your audience can find you and learn more about you and your business. You also need to make sure that your content is updated regularly. This will keep your audience engaged and keep coming back for more. Do you know how to become a content writer for affiliate marketing and how to write content for this?
Now let's look at what kind of content you can create that is always popular and in demand.
The best  affiliate marketing content ideas
1.Product Reviews
Product reviews are one of the most classic types of content when it comes to affiliate marketing. And it is the most commonly used method to increase your sales. This type of content is mostly in written format with a basic description of the product, the pros and cons of the product, and then you can also add your personal opinion about the product or service. The major thing you should consider on writing product review content is, to be honest. If you write an authentic review about the product, talking about both advantages and disadvantages makes it more believable. So the decision to buy is completely upon the readers. This is one of the best content for affiliate marketing.
2.Listicles
Listicles or list articles are another great way to generally promote the products. Listicle are the another best content for affiliate marketing. The list will enable you to review an arrangement of things at once, and you'll be able to give your opinion on all of them and compare them to each other. Lists usually contain top actions such as top 5 lists or top 10 lists related to specific products or services. It is the best way to promote many products at once, and readers tend to like them because they are easier on the eye than just a bunch of paragraphs.  
3. Tutorials
Another important way to promote anything on the internet is to provide a detailed tutorial. If there is any confusion related to a product that you are promoting, the readers can easily understand it through your tutorial. This is the another best content for affiliate marketing. In one tutorial, you can also provide more affiliate links and promote other tools and services related to what your tutorial is about. Turorials are the  another best affiliate marketing content ideas.
4.Product Comparison
Product comparison is another best content for affiliate marketing you can try out. In order to decide which product is best for them, your readers are likely to ask questions about the differences between two competing alternatives. You should add these questions to your content as keywords. You can respond to that query with a post about product comparisons. 
5.Landing Pages
Landing pages are individual web pages on your website that guide users to the final stage of your affiliate funnel. Landing pages, in contrast to other web pages, are optimized for a single CTA(Call To Action). A landing page typically receives traffic from other websites, such as social media or email newsletters and organic search. 
Consider landing pages as the final step of a more comprehensive, focused campaign. Building a landing page requires preparing your audience for conversion. The landing page should be the last push to convert visitors, not the first piece of content they receive about this affiliate offer. Because best practices are needed to develop an original landing page. These are the best 5 affiliate marketing content ideas to make passive income.
Here are a few Tips for writing Engaging content
Before you start writing content, always keep in mind that your content needs to be engaging, entertaining and informative in an eye-catching way. And always slanted towards either getting people to opt into your email list or making a direct sale. 
Here are some tips for writing the most engaging content  for affiliate marketing,
Specialize in one category or topics
If you create content for one single niche, you can become the go-to reviewer for a lot of people. Everyone will know where to look if they need more information about the topic related to that particular niche. There are so many niches for affiliate marketing.  Select best content writing topics for beginner. As a result, you will gain your readers' trust faster.  
Pay attention to what's in demand
You must pay attention to what's in demand. Promoting products that don't have any demand will probably get your affiliate marketing nowhere. Your content would not be read often, even if you like the product you're promoting. Sharing sentiments with your readers and giving them what they want is essential if you want to make a sale. So always research the product beforehand. So you know what is popular and what is not.
Centralize content around the readers
Your content should always be centred around your readers. It's always about them and never about you. Always keep them what they want and not what you think they need. This will largely increase the value of your content and will make your readers relate to it. 
Personalize your content
Personalizing your content and being honest is another essential tip for writing engaging content. Many product reviews are usually just a statement about all the benefits related to a particular product and, therefore, are not very trustworthy. This is mostly because marketers are generally afraid of the feedback they may receive if they tell the truth. However, in this period, honesty is more welcoming to most people, so being truthful about the product will certainly get you more sales.  
 Whatever affiliate content you want to create for your affiliate marketing strategy, the main goal should always be to improve the readers' experiences. Your content will drive leads as long as you are offering helpful information and advertising-worthy, high-quality products. 
Affiliate marketing may not fulfil your wishes and make you rich overnight, but with a little creativity and good planning, it may definitely generate and sustain a stable income over time. As per the studies, future of affiliate marketing is looking positive, as many persons are becoming interested in earning money through affiliate marketing.   
Learn how to put affiliate marketing to work for you from an affiliate marketing consultant in Kerala ,Contact nexxacorporates.com to know more.