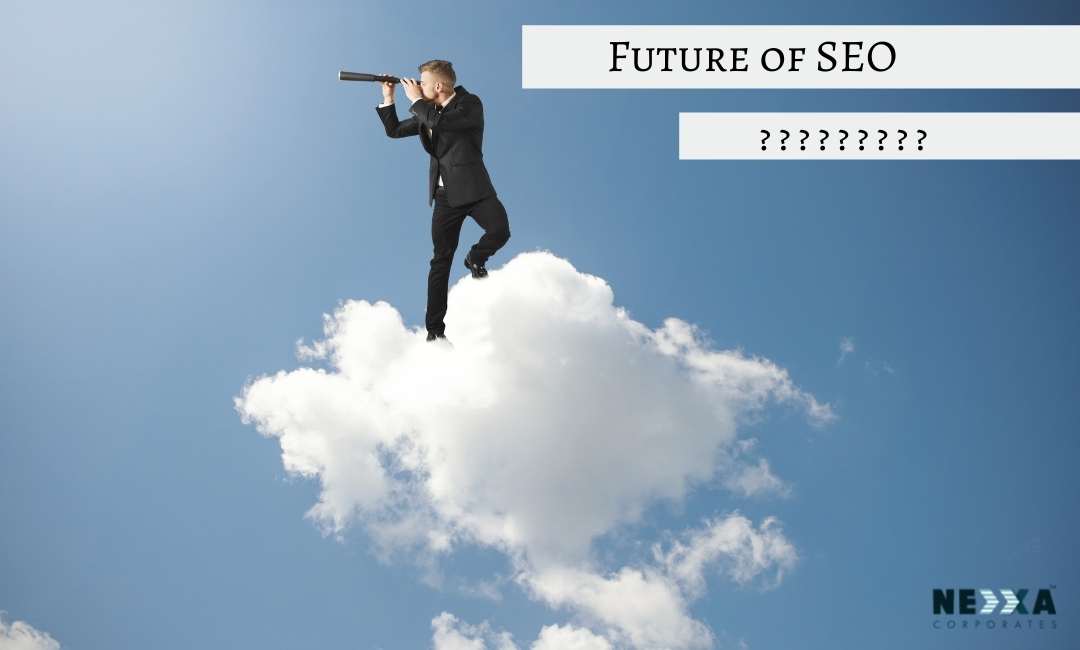 What is the future of SEO?
Do you think that it will be more appropriate to ask this question to some wizard or someone like that?
No, obviously not. People who are related to the SEO field and have immense expertise along with basic common sense can tell you what the future SEO looks like.
And indeed our expert has manifested evident solutions to it too.
What is SEO and types of SEO? What are the different types of SEO practices? What are the types of SEO? What are the best practices to rank in the SERP?
It is said that,
Knowing the answer to all these questions is not gonna help you to rank in the SERP from now on.
Do you think that Google is going to rank or fortunate you with a long-term benefit while you only abide by the checklist and guidelines for ranking? (Whether it is on-page vs off-page SEO or technical.)
It is said that;
"93% of online experiences begin with a search engine"
Do you believe that they are gonna provide you with expecting results when you are only taking minimal efforts?
Indeed, perfecting the checklist is the minimum.
no. I mean, they are the ones who invented all this, and do you think they are not aware of the minimum efforts you put into your niche.
they are not going to make you happy when you are not making enough effort to be ranked by "google", and you know why is SEO important for business.
So here comes the question; then what is the future of SEO?
Let me help you with that.
What is the Future of SEO | experts' opinion
Before going straight to what is the future of SEO. Let me remind you what happens when you only abide by the seo checklists.
1. On page SEO
On page seo checklist primarily includes;
➤ Relevant and contextual primary, secondary, and LSI keywords
➤ authentic and topic focused External and internal links
➤ Optimized images
➤ Spelling, grammar and readability check
➤ Relevant and catching headings and subheadings
2. Off-page SEO
The major things that you focus in an off-page checklist will be;
➤ Backlinks
➤ Competitive analysis
➤ Fixing broken links
3. Technical SEO
➤ Page loading speed
➤ Mobile friendly check
➤ URL inspection
➤ HTTPS
➤ Fixing crawl errors
So, I know this is not the only guidelines that you keep for your SEO check, you may have more or less.
But that's not the point that we are talking about here, what i'm trying to say is, these checklists aren't gonna help you in future. Neither the upgraded versions.
You can even see top SEO consultants supporting this statement.
Just go back to our own experiences, there are immense of them, right. Even though we follow all these guidelines, still we rank low, right.
That's because we think that these guidelines are the only thing that we have to focus on or these are the ways that are considered at the first for ranking.
NO
Yes, me too. I also thought that by abiding by these rules we can be ranked higher unless and until I found what I was lacking all these time. And unfortunately I'm not certain about it.
But I can guarantee you that the future of SEO does have this kind of mentality ahead.
Now let's talk about the common followed seo practices.
First types of on-page SEO:
Using all those keywords contextually is to signal the crawlers that the content is still stuck to the niche, and haven't rambled till the end. Not for SEO.
yes indeed it's necessary, but not everything for SEO.
As for the links, it's to take your prospects to some further pages of your own website or to direct them to some other relevant website that promises to give authentic information about that particular query.
And for spelling and grammar check it's to gain the trust of the audience. If they find your content or page with mere spelling and grammar mistakes, do you think they will stay? no.
The same applies for all others, even for advanced technical SEO. Each and every guideline that we commonly follow serves their own specific purpose. And those purposes aren't the ultimate way to rank at the top in the SERP.
So, next. 
What should we focus more on when we consider what is the future of SEO?
This might sound pretty unfamiliar for SEO but you are indeed familiar with this word.
Ok sorry, let me stop there with the stir.
Its "brand".
Yes, its branding. Not only that, there are also some more aspects that you have to take care of if you want to pass the exam bearing the portion 'what is the future of SEO?'
Syllabus will be provided down below contextually.
✥ Branding
You know, apart from the SEO elements, when are the sites ranked?
Actually the purpose of various sites being ranked by google is just a result coming under their main motto to provide all information around the world under one roof that is universally accessible.
That's what google wants, and ranking all these sites is to provide the best from all to the users.
So indeed google makes sure that the best is shown at the top.
Building a brand is not easy. It requires consistency, patience, reviewability, engagements, relevancy, trust, gradual and visible growth, etc. and all these wont boon overnight.
You can see the best branding company in Kerala do follow these kinds of strategies for long term effect in branding. Gradually and steadfast growth
So when you are succeeding in becoming a brand then it means you've succeeded all round.
How does this affect SEO? Right.
Imagine you've made it to a brand. Probably people will start to hear about you, talk about you and ultimately search for you.
When people realize that you are a brand, then references to you will be increased, mentions to you will be increased. All those efforts you spent on optimizing the links to hold the acquisition of all these, will eventually come in search of you.
When you are surrounded by searches, mentions, referrals, do you think google will be unaware of it. No way.
When you start to rank your brand along with low-ranked keywords too, you'll start to soar from there as a skyrocket.
So branding yourself along with the low ranked ones, that will show the result you are expecting.
All those efforts you put in, to be ranked through the seo checklists will eventually be supplicated by this single thing "brand".
The best SEO company in kerala has already started to put these tactics in practice.
Let me tell you one more thing about branding. Actually this is my experience.
You probably heard of the word kleenex. Obviously you have.
Ever Since my childhood, I've only heard the word kleenex for facial tissues. They always said kleenex. They never used the term facial tissues or tissues.
So when I was brought up, the brand kleenex was growing along with me.
It's just recently I knew that it was actually tissue papers.
But still it is difficult for me to choose facial tissues or tissues above kleenex. The go to word will always be that.
I think the same happened with my parents as well.
There you have it. That's the power of a brand. When you are a powerful brand you don't need the commodity status for your referral. Your brand name is more than enough.
I bet you too have that kind of experience.
Our portions are not finished yet.
✥ User Experience
Indeed I'm writing this article on SEO benefits or to give you the information on what is the future of SEO?
But you should never, ever, ever forget that you are writing for you the users not for SEO.
It is right that you have to be ranked at the top for people to engage with you for that you should have a great types of SEO content, but if you are only focusing on the SEO thing alone. I guarantee, no I bet that the results will be short term, sometimes you won't even get the results.
In concordant to that, if you are focusing more on providing the users what they want sincerely and overweighing all other factors with relevant and authentic contents, by keeping the SEO factors in mind then, eventually, SEO will turn favourable to you and the results will be long term.
People find search engines as their biggest allies in all of their situations. Even for small obvious things too, people find it more convincing to google it.
Here are some unbelievable examples.
Look at those searches, how specific and detailed and the keywords are long tail
Yes it is. These are the kind of searches that google deals with everyday.
By showing these searches I am not trying to tell you that you should focus on more of such peripheral and diverting niches.
But the point I am trying to make here is that people search for whatever they want. Sometimes they'll be serious or sometimes it can be a time killer.
So we have to think like a user staring into the search box before preparing something for the users. Gather yourself into that and make a manifestation of what they are expecting and try to achieve it.
✥ Apps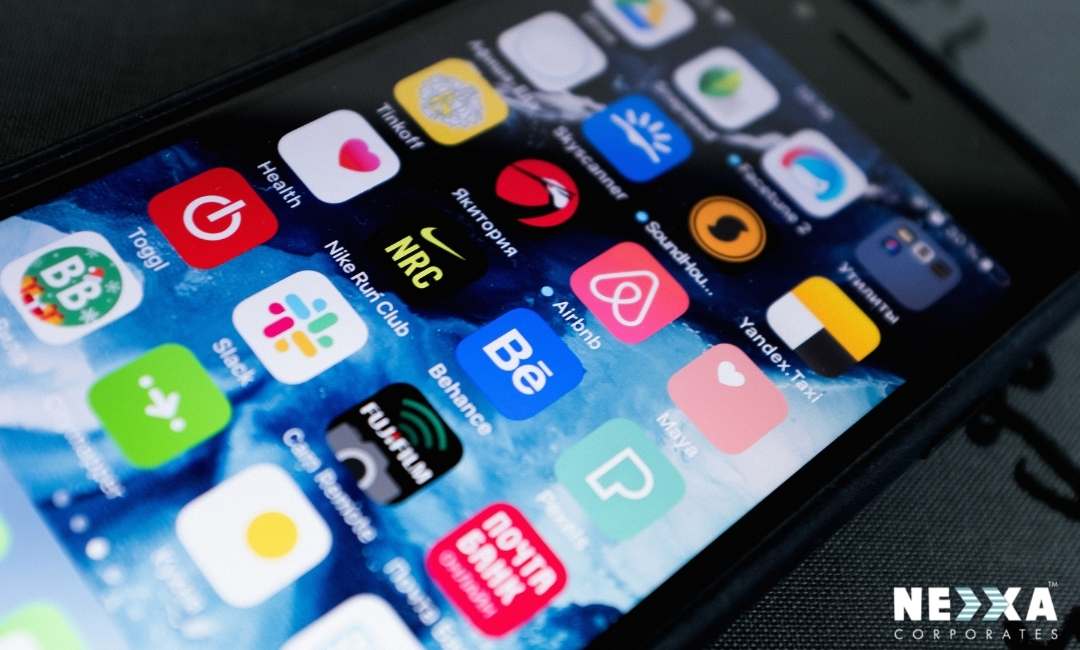 Apps?
I know, it's confusing right?
There's no need for any other confusions; it is simple.
Answering some of the questions from your own experience will clear your dilemma.
Q.1 What would carry around more often? ( desktop or a mobile phone)
Q.2 What is your go to search device? (desktop or mobile phone or others)
Q.3 where you spent most time on mobile phones? ( browsers or apps)
Since you can't answer that right now, let me do that for you.
Q.1 mobile phones
Q.2 mobile phones
Q.3 browsers
The elaboration goes like;
Most people prefer mobile phones as their 'go to' device. And in those mobile phones, most of their time is consumed by apps rather than browsers.
So that's how it is.
Within that apps share, you can see further categorization going like this.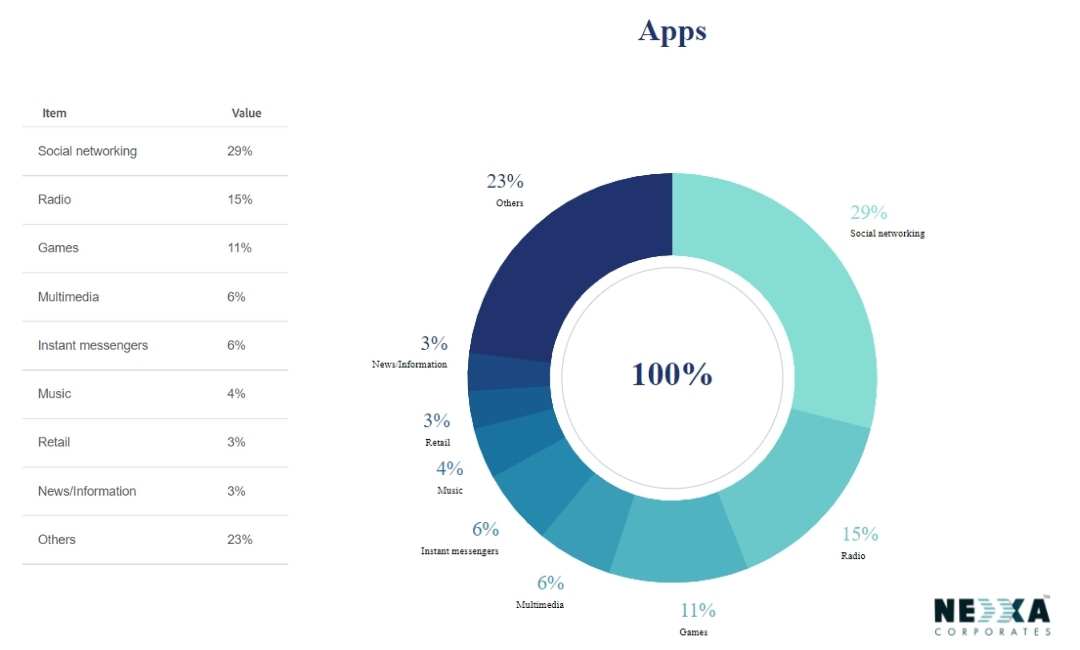 So it is visible where most of the time of users are going accurately.
Considering these facts, we can see that the content and information availability will eventually adapt itself favourable for these changes.
Actually it is already on the field.
✥ Bot ecosystem
Even Though social media (especially messaging apps) are where people spend most of their time on mobile phones, we cannot expect them to fortunate new apps to be installed to their mobiles just by promising that it provides them necessary content.
They won't.
Here comes bot ecosystem
Bot ecosystem in messaging apps allows users to fulfill all their actions within the app itself. For eg: movie tickets, taxi bookings, room bookings, net banking, etc. WeChat already has this system which allows their users to do all these within the app itself.
Maybe in the future, we might have to see messaging apps supplicating the future of search engines.
And psychology indeed plays a vital role in the future SEO.
And that's the last prediction (since it is the future, all are predictions, but predictions that are gonna come true).
✥ Psychology, artificial intelligence, machines
Yes psychology ,AI, and machines are going to play a vital role in SEO.
If you check the changes happening in the google SERPs you can see the difference.
The best digital marketing trainer in Kerala points to these aspects too.
The changes are indeed visible.
The exact search query was the second one and that is the result shown now vs how it used to show a few years back. Far ahead from keywords and searches, Google is engaged in understanding the searchers' deep intent.
Here is where psychology takes a toll.
The psychology of human nature is indeed required immensely in the area.
Google algorithms are frequently updated. In fact , Google algorithms seem to be updated almost 500 to 600 times a year.
While talking about the future you can see tactics changes based on AI and psychology will be prominent on algorithms.
For instance, voice search. Evesince voice searches soared for its ease of conversion, people adapted to it because it's a much easier one compared to type search.
So google favoured pages that are more specific and conversational just like their searches, so the users will get what they expect.
Similarly, diving deep into human nature and behaviour through their psychology and concluding it through machines and AI is indeed visible in the future right from here.
So we've covered the portions for the exam bearing portions 'what is the future of SEO?' detailed and explained, right?
Future of SEO seems oblivious, evident but still tiring. But the results are going to be long term and you might see 0 results if you aren't going to follow these factors.
All the basic SEO elements like keywords, links, optimization, multimedia, etc, will be still required and will be still necessary. The benefits of local SEO are still untouched. But SEO is not going to adjust itself within that alone.
All the best SEO courses in kerala have already shifted to these long term methods and started to implement it. It's high time for you to convert and adapt too.
Hope all this information comes in handy for you.