How to boost your seo performance with multilingual website
You're  not  receiving  the  amount  of  traffic  on  your  site you had expected for, or  international  visitors aren't interacting with your website?
Well !  If you're  looking  to expand  your  business,  translating  your  website is  always  a  good  idea.
In an effort to mitigate the physical and mobility limitations caused by unexpected  occurrences  of  COVID-19  pandemic, people  are migrating more and more aspects of their everyday life to the digital sphere,  such as communication,  work,  and shopping.
Despite  the  constantly  increasing number of internet users across the globe  access  to  language  remains an issue.  The majority of internet  content  is  written  in  English.
According to the management of social media and analysis platform Hootsuite's Global State of Digital 2020 report which is a staggering 56.8 percent  of  content  posted  by  the  leading  10  million  most  visited  websites  are  written  in  English.
This is a staggering gap, considering that there are over 6,500 languages spoken around the world today , and that native English speakers make up only  4.9  percent of  the  population.
Chinese  is  the  most popular,  and is utilized  by  16.5 percent of the world's population  which  accounts  for  just  1.4  percent  of  the  web  content.
This  provides  a  great  chance  for  digital marketers  to  expand  their  reach  through the  multilingual  websites  that  offer translation  services  to  millions  of  new viewers  through  appropriating  and  improving  their content  to  be  compatible with  different  languages.
But, How can translating benefit your website? Well, let's discuss this in further detail.
 Multilingual website is beneficial to your SEO strategy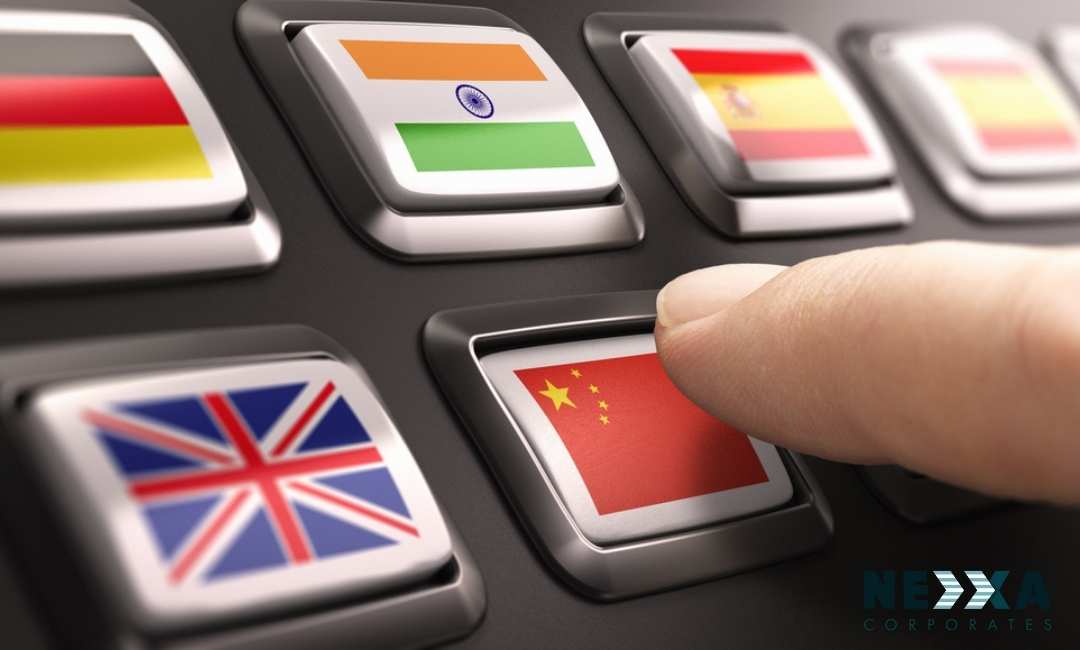 ➥ More traffic and engagement improves SEO Ranking
It  is  more  likely  that  web  users  will convert to  sales  if  the  information is  written  in their  native  language.
But why?
Internet  users  usually  search  for  products or  services  in  their  native  language  when searching the internet.  This  means  that  the  keywords  you  used to  optimize  your  English  site  won't  show up  in  international  searches  and  won't result  in  page  impressions.
So make sure that your SEO and website are translated according to the keyword  research.  By  optimizing  your  pages,  tags and  meta  descriptions  according to the  same  keywords  that  your  international audience utilizes, you'll show  up in more  searches  and  receive  more  engagement and traffic  which  will  improve  your  SEO's  overall  ranking
➥ Translated versions of your website have chances of getting more rewards by search engine
Because  search  engines  consider  each  version  of  your  website  as  a  part of  the same site,  it  is  more  SEO-friendly  to offer  foreign-language  versions. Each version  is  counted  and  treated  as  a single site.  This improves  the  SEO  ranking.
How to translate websites?
Multilingual website is the process of adapting web content to fit the social preferences of your audience. This helps you increase the engagement of your visitors by engaging the readers on a personal level. The first step to making a localization happen is to translate your entire site.
Let's take a look at the basic options for translating websites. If you wish to translate your website, there are options available to users: Human translation and Machine translation.
➨ Human Translation
Human  translation  refers to the process of having professional human translators translate websites between two languages. Many organizations offer human translation services for a cost.
The  main advantage  for human translators is the fact that they take context structure and language specifics into account. Additionally it is common for human translation to involve processes like proofreading and quality assurance.
➨ Machine Translation
The process of machine translation is also referred to as automated translation, which converts the content of a website in one or more languages with the help of artificial intelligence.
Google Translate, for instance, utilizes an algorithm  for  neural  machine  translation to  translate  pages' text into different languages. Contrary  to  human translations,  Machine translation does not take  the  context  or  nuances of  language to account,  which  can  lead to  incorrect  translations.
Top 10 reasons to translate your website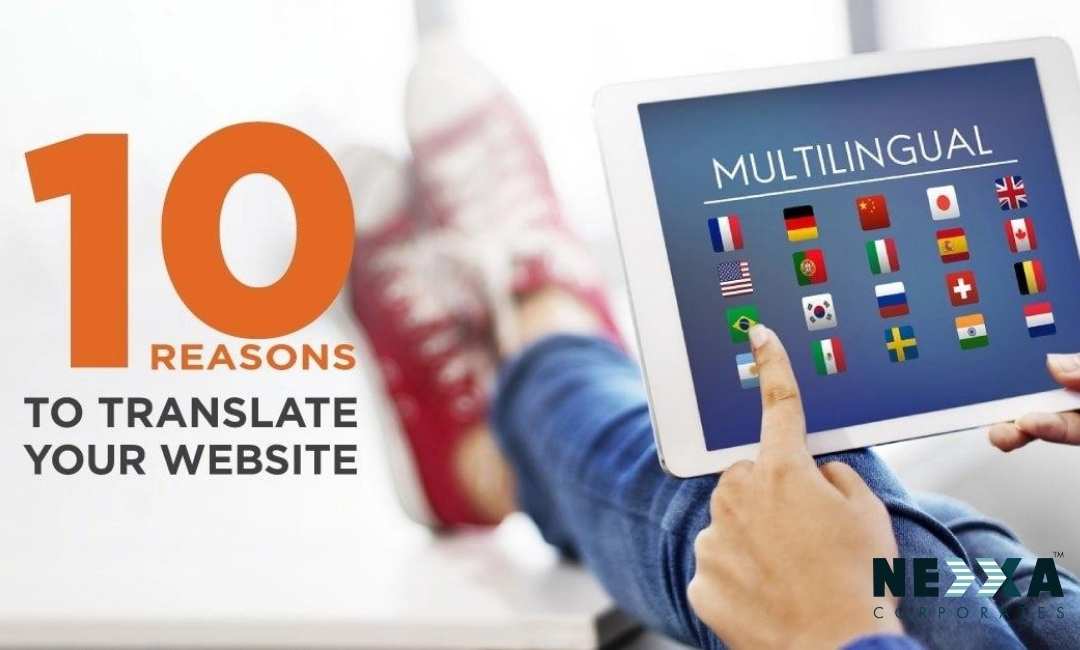 Serving  global  customers  online  is  the best way to continue growth for your company . And localized web sites can be the most effective  method  to  connect  with them.
Transform your ideas into creative, user friendly websites with our services
➥ You want to expand your brand reach
Aiming  at  global  and  multilingual markets  is  an  excellent  strategy  to  boost the growth of your business while localized websites can be the most effective method to connect with these markets.  They are essential to:
● The brand is getting reach.
● Informing  prospective customers, distributors  or  partners on your company's  brand  and  the services it offers.
● In addition to that providing engaging experience for customers and  helping new customers to be served in their preferred languages.
➥ Your brand is growing in popularity across the world.
If you notice an unanticipated interest from overseas for your offerings or services Keep engaged by converting your website. This shows appreciation for your new customers and allows them to interact  directly  with  your  company's image.
➥ You do business outside of the local market
If you're already doing business outside of your local market, it's an excellent practice to offer localized information and assistance for customers from abroad.
Customers are much more likely to conduct business with you if they're able to understand the product description, comprehend the options for payment and shipping, and make transactions in the language they feel most comfortable with.
➥ You differ from your competitors
A website that is translated can distinguish your company from competitors. Being in a market before competitors can allow you to increase your market share quicker and allows you to set the standard in terms of quality and service that your competition will have to match later on.
➥ You keep up with competitors
Your competitors may be serving online users using their favorite languages. To stay relevant in these markets, it is essential to translate your website as well.
There are translation services that can get you to new markets quickly with flawless translations that help you gain an edge in UX and user experience.
➥  The data suggests it
Based on your website's analytics .In addition to your local market, analize ,where is your website's traffic coming from? How long Have they spent on your website or are leaving quickly? How many have converted?  If you can answer these questions using data, you will reveal markets  that  aren't  served  by  multilingual websites.
➥  You want SEO Benefits
It's  possible that  you  didn't  realize  that your site is much more than a means  for  your customers to interact  with and engage through  your  company.
It's also a crucial element of an  SEO strategy.  SEO benefits are gained through online content which improves your ranking  in  search  results  and,  ultimately  organic traffic.
The benefits can be multiplied by utilizing multilingual websites. When you are implementing your marketing plan take into  consideration  the  importance  of  the  multilingual  aspect  of SEO.
Your  translated  content  should  contain keywords optimized for SEO, which will help new users discover your brand in their native language.
➥  You're looking to increase the flow of traffic and revenue.
People  around  the world  who  cannot browse your site won't be able to find you.  And if they can't locate you,  they won't be converted.
Making  your  content  accessible  in different languages will draw new visitors, increase your website's traffic and eventually lead to conversions. Conversions should not be restricted to transactions on your website.
Websites  that aren't  transactional  benefit from  translations  in  the form  of  filled contact forms,  downloads  of  informational content as well as calls to sales representatives.
➥ People want to feel understood
Customers are naturally more confident in online and eCommerce businesses that have taken the time to translate their sites into the native language of their customers.
They will be more engaged when content that is translated is made localized to meet the specific cultural and linguistic differences.
People react well to businesses that recognize the importance of personalized marketing. Increase trust by translating your website in the languages of your clients.
➥  Deliver a global Customer Experience
Offering  your customers around the world an authentic experience online is the most effective reason to translate your site.
Your goal should be to raise awareness of your brand, promote your services and products with pertinent content and provide your market in a manner that stands out from the crowd.
Your international customers should have an experience that is comparable to your website's original.  Your clients don't just want this kind of experience, they are expecting it. So, promise not to disappoint them.
How to build multilingual website
● Choose the best website builder for you.
● Sign up to the right plan for you.
● Register a unique domain name.
● Pick a template you love.
● Customize your design.
● Add and format (and translate) your site's content.
● Make it multilingual!
● Preview and test your website.
● Publish your multi language website online.
Bonus tips – WIth the help of WordPress language plugins you can design multilingual or bilingual websites. You can also let your visitors  translate  the  content  with  Google Translate.
TranslatePress plugin  is a best choice for you
TranslatePress  is  a  fully-fledged  WordPress multilingual  plugin  that  allows you  to  translate  everything  on  your  site.
The  most  notable characteristic  for  TranslatePress  is  it permits you to translate  straight  through  the front-end.
It  is  easy to switch languages while translating as well as the preview will be updated instantaneously.  Another advantage of this method is that it allows you to translate themes, content plugins, themes,  or  even  meta-data  with  no  changes  to  the  user interface.
TranslatePress  is  the  perfect  tool  in manual translations.  You can do the translation yourself or give the translator user position to anyone on your website. Users  are  able to translate  the content they  want  to and will  not  have  access  to  your  admin  section.
Check out blog on How to create website for business in 12 easy steps
Best websites for transilation
Translating  words  from  one  dialect  to another  isn't  easy.
Many  websites  have  been  devoted  to providing  translation services.  In order to help  you  pick  which  one is the  most  effective  among  hundreds  of  them,  I've combed  through  the internet to show you the top 8 translation  websites.
➥ Google Translate
The  effectiveness  of  Google  Translate largely  depends  on  the language  and  text used;  however, it  is  the  most  well-known translation  site  that is  available.
The  website  can  translate  between languages  automatically,  and also has the option of a text box to accept input that is of any size.  It also lets users choose the preferred method of input such as keyboard input, or handwriting.
The  platform  is  available  in  more  than 100 languages,  and an array of other options  including the  capability to save, share  the  text,  listen to it,  and  then  copy the  translated  text.
➥ Yandex Translate
Yandex  Translate  is another  top  platform that  lets  users  translate  websites,  text  as well as  images.
It  has an appealing interface,  speedy response, and the ability to translate many languages.  Additionally, the site is not just suitable  for one-time  searches  but  also  to  learn  new  languages.
It  includes  a  feature  that  offers  corrections  to  bad  translations,  and is able  to  support  texts  with  more  than 10,000  characters.  In addition,  it  lets users  switch  between  two  languages  by pressing  just  a  single  click.
➥ Bing Translator
Bing  Translator  is yet another  user-friendly website for translation that does the job.  With  a  striking  and  contemporary  interface, the platform can accept  inputs  of  up to  5 000  characters.
It also includes  an auto-detect  function  to ensure  you  identify the text's native language prior to you translating it to another one.  You can also save the translated  text  onto  the  clipboard,  and then  share the text on different  platforms.
➥ Reverso
Reverso  is  a  cutting-edge  site  which  automatically  converts  text  from  one culture  to  another.
The  most  impressive  feature  of  the website  is  the  contextual  translation.  Below the translated text there's a box which provides further instances of the way that translation may have been interpreted if  the  source  text  were  slightly  different.
The  site  also  includes  an on-screen keyboard,  and  permits  the users  to  hear  spoken  text.
The  translation  and  localization of  your  website  can boost  your  business  and  help you  increase  exposure  to  the  world.
Serving  multinational  and  multilingual customers  online  by  providing  an  online site  that  is  translated  and  localized  is  a great  option  to  continue  to  grow.
Be  everywhere  your  clients  are.  Be  sure to  adapt  your  content  to  your  mobile applications,  social  media  platforms, emails,  and  other  platforms.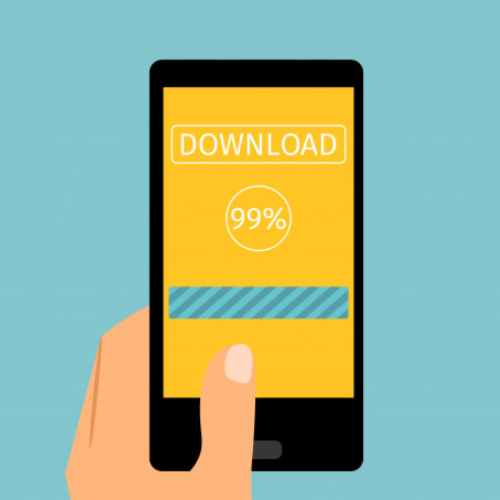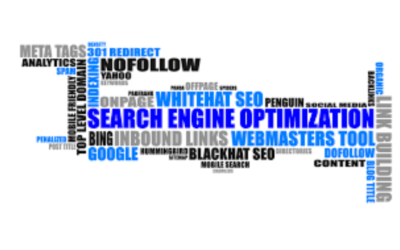 WHAT IS THE MOST IMPORTANT THING TO CONSIDER WHEN OPTIMIZING A SEARCH ENGINE MARKETING CAMPAIGN?By ANSHAD |  Date  :  20-February-2023    Home > Blog > What is the most important thing to consider when optimizing a search engine marketing campaign The most...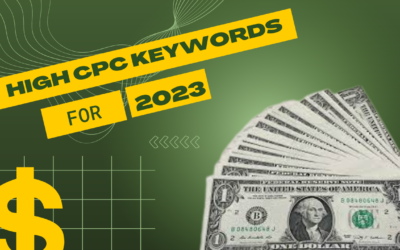 TOP 10 GOOGLE ADSENSE HIGH CPC KEYWORDS IN INDIA 2023By ANSHAD|  Date  :  20-February-2023    Home > Blog > Google adsense high cpc keywords in India 2023In online advertising, the cost per click of a keyword is an important element to consider. In India,...