Google Adwords vs Facebook Ads, Which is more Profitable for a Startup in 2022?
BY  Nasireen |  December 10.
Are you unsure about placing ads on Facebook and Google?
Which is better??
Google AdWords or Facebook ads?
Because  Google  and  Facebook are the most well-known  names  in the world of digital advertising.
Both  platforms  boast  billions  of  users  as  well  as  massive  data  sets  that  can  help  businesses  put  their  ads  in  front  of  the ideal  audience.
While the audiences and the targeting capacities offered by Google Ads vs Facebook ads are great, it can be a challenge to pick between these two platforms if you only have the funds to promote on one.
There's no quick and easy answer for the query: "Which platform is best?"
Let's look over this extensive analysis of both platforms to choose which is the best for your business?
Google Adwords vs Facebook Ads ,which is the best choice for your business ?
Google Ads (formerly known as AdWords) and Facebook Ads are the two significant drivers of PPC advertising.
Many companies utilize both to increase their impact. But, as the  resources  and time  are  restricted,  how  do  you  begin  to find  the  most  value  for  your  money?
Both  ad  platforms  share  many commonalities  however,  there  are  a  few important  differences  that  will  decide  the  most  suitable  platform  for  your company.
If  you're  new  to  pay-per-click  advertising,  it may be difficult to start.
Both  platforms  claim  to  be  simple to use,  however,  they also provide  extensive  targeting  options  and  sophisticated options.
Furthermore, it requires considerable time and effort to be a true expert on any of them.
It doesn't matter,  Before we begin to analyze Google Ads vs. Facebook ads,  let's look at  some  background  information about each.
Google  Ads  provides  four  distinct  methods  for  advertising.
They  include  search  ads  and  display  ads.  YouTube  video  as  well  as  Google's  exclusive network,  called  Discover.
Search  is  Google's  initial  and  most popular  ad  product.
If  a  user  types  an inquiry into Google Search  which  is relevant  to one  or more of your selected keywords, Google puts a bid into an instant  auction  that  decides if  your  advertisement is  displayed as well as where it appears.
Displaying  your  ad  close  to  in  the  upper  part  of  the  page  for  searches  that  are  relevant  to  your  company's  offerings  benefits  your  business  by  attracting  customers  who  are  looking  to  purchase  your business.
The  higher-ranked  links  on  results  pages tend  to  be  more  popular  than  results with lower rankings.
You  pay  only  for  each click  you  make on  your  advertisement.
In  the  wake  of  Google  the  second  most popular  search  engine  on  the  planet  is YouTube.  It is also an immense video advertising platform.
Because  Google  is  the  owner  of  Youtube  it is  possible  to  gain  access  to  YouTube  video  advertisements  via  Google  Ads  too.
Naturally,  the  most  essential requirements  to  be  successful  on YouTube  are  the  highest  quality  video ads  which  means  that  the  barrier to entry  is  higher  than  display  or  search.
It  is  possible  to  create  advertisements  on YouTube by using a broad range of targeting options, including targeted targeting for videos, keywords, or content and targeted based on the audience of your viewers.
You can set the campaign settings to only charge the user once a person sees 30 seconds of your advertisement or till the end in the event that it is shorter.
In addition, Google Ads offers access to Google Discovery, the network consisting of Google mobile properties where you can display ads that use different headlines, descriptions, pictures and logos which Google will improve using machine learning.
These  ads  can  be  seen  on  YouTube's YouTube  Home and  Watch  Next feeds, Google Discover, and the Gmail Promotions and social tabs.
Check out latest blog on Top google ranking factors 2022 ,get ready to position on first
As  the  average  Facebook  user  is  able to click on 12 ads each month  It's  no  surprise that  Facebook  is  among  the  top places to advertise.
You  not  only  get  access  to a massive audience,  you're getting your message  to  customers  where  they  already  are  on  social media.
Facebook  Ads  are referred  to  as  a  paid social approach because  you  pay  to  advertise  on  Facebook.
You'll  decide  exactly  the  amount  you're  willing  to  spend  each  day  or  over  the life  of  the  ad,  ensuring  you'll  never  go over  budget.
You're  able  to  select  from  a  variety  of  advertising  formats.
The  targeting  options offered on Facebook  permit  you to  market  to  people  who  have  specific  characteristics  and  interests  on  the  internet-which  makes  Facebook  advertisements  a  great  advertising  option  if  you wish  to  be extremely  specific about your target  audience.
Don't  know  where  to  start ?
Join in Best facebook ads course in kerala to become expert in Facebook ads.
After  you  have a  better understanding of the  major  differences  between  two  options  for  advertising We'll now get into the  specifics  of  how  they  function.
Connect  with one of the best Facebook advertising company in kerala
Difference between Google Ads and Facebook Ads ?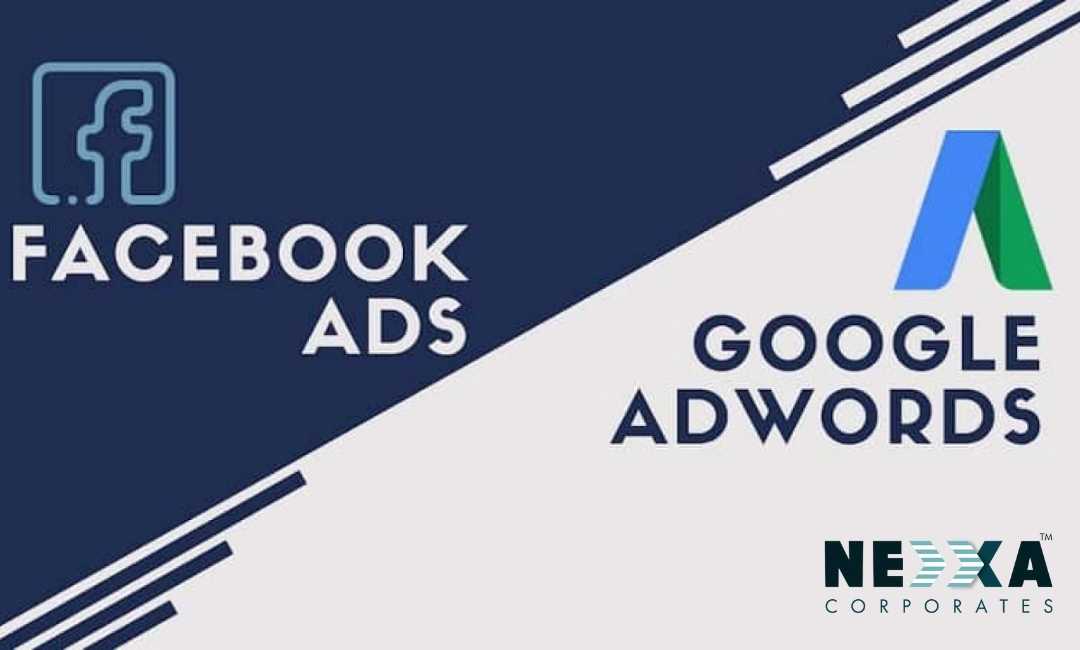 Now  that  you've  got an  understanding  of  each  type  of  ads
Let's discuss some of the main distinctions between Facebook ads and Google  Ads:
Ad targeting is possibly one of the major distinctions between Facebook ads and Google ads.
Targeting options permit you to target your ads on interests, demographics, prior actions, and much more.
This  specific  targeting  is  the  reason  that  when  you  use  advertising  on  Facebook  it  is  possible  to  target  people  according  to  their  profile  and  how  they  conduct  themselves  online.
This  means  that  a  Facebook  user  may  not  be  searching  for  your  company  and your  offerings and services, however, thanks to the multitude of targeting options in Facebook advertisements, you're likely to be able to put yourself on their radar.
In terms of Google adverts, on the other hand, you're aiming at people based on keywords.
In this scenario, you already know what people are looking for (if you conduct extensive search engine research).
For Google ads, people are looking for you and your product and services, not Facebook advertisements.
What do people want from your ads?
With regards to Facebook advertisements in the context of Facebook ads, as we've mentioned that you're probably putting an advertisement  for  your  product or service before an audience that hasn't  had  the opportunity to meet your brand before.
This is because of Facebook the possibility of targeting (interests and behavior. ).
At this stage of the buyer's journey the Facebook user may not be in the right place to purchase because they didn't intend to search for products or solutions from you.
This means that it's about providing the right advertisement at the right time and wishing they'll decide to take the next step on your buyer's path. When we talk about Google adwords, the users are served ads that are based on the keywords they type in.
This means that it is more likely for people to click on PPC advertisements in Google because these ads reflect something they've searched for with a purpose.
In turn, they are likely to be further along in the buyer's journey and are more likely to purchase with regards to Google Ads in comparison to. Facebook ads.
The aim of any advertisement is to promote an item or service. Based on the information we discussed in this article "what the audience wants," the goals of an ad differ only slightly.
For advertisements on Facebook,the main goal is the creation of brand recognition.
Since you're promoting to people who are interested instead of keywords the focus is on exposing people to your brand, rather than creating immediate sales.
It might sound like a scary idea but it's fantastic for increasing brand recognition — and it's effective because you're focusing your ads on their desires!
In time, as you increase your brand's visibility with your customers, you'll achieve higher goals such as getting people to come to your site or sign up to your email list.
Through Google Ads,the primary goal is to make sales as you're in the market for specific keywords and the PPC model allows you to accomplish this.
Similar to what we discussed in the past, users view your Google advertisements based on terms they type in.
If users are searching for particular keywords it implies that they've found the product they're looking for the item, and are willing to purchase when the time is appropriate.
Why are Google ads better than Facebook?
Choosing the Best Advertising Option for You
There isn't any "better" when it comes to comparing two things because they operate differently.
Google Ads can be quicker to begin with and also have a larger possibility of reaching over Facebook Ads, however Facebook Ads can offer more precise targeting thanks to its pixel, and possibly more accurate tracking data over Google Ads. Despite these differences using an Omni-channel ads strategy that incorporates the two Google and Facebook Ads can be the best option.
Facebook Ads let you set your budget for the day without competition increasing the cost. If you have an extremely small budget for advertising it could be the most cost-effective option.
For just $35, the duration of a week's advertisement is bound to significantly increase your reach.
In addition, if you are seeking to build awareness of your brand by advertising on social media platforms such as Facebook and Instagram can be to be successful.
Google has a very large coverage, and people often utilize the Google search results to find things they have already planned to purchase or use.
If you've got particular keywords or phrases that you are aware of the users are likely to search for in, for example "best hotel near me," placing it high on the list is the most effective.
If you are considering investing in paid advertisements The answer for debate over  Google Ad vs. Facebook  Ad  issue  is  to optimize your marketing  budget across each  platform to  ensure  the  highest  ROI (ROI).
In the realm of advertising on paid channels, Google Ads and Facebook Ads are the two biggest players on the marketplace. If you're only beginning, how do you know which one is right for your company's requirements?
Understanding the conversion rate of your advertisement is essential when deciding whether or not the advertisement was efficient and worth the investment.
Google Ads and Facebook Ads provide tracking mechanisms that permit you to view the reach of your ads, the click-thru rate and the price per click.
Additionally, you can find important information like the days and times that your advertisement performed better.
Google ads vs Facebook ads cost
When evaluating affordability, the price should be considered as a function of click-through or conversion ratios.
Although Google Ads has a higher average cost-per-click (CPC) and less conversion rates, it also has an increased click-through rate which means that its return could actually be greater than Facebook Ads.
Google Ads are effective in taking leads that are willing to purchase. This is why it can provide faster results than leads generated by Facebook Ads, which may be more difficult to make a sale.
So, which one is the highest ROI: Google Ads vs. Facebook Ads?
It's all about your business nature, your audience as well as your marketing goals and the experience you have.
In addition, it is dependent on how you allocate the sales to each channel as well as your customer's journey through the various ad networks.
Paid   digital  ads  help  you  increase  your  marketing  sales.
Recognition of the product and Communication with your target public.
If you are interested in Facebook or Google ads, make your decision based on your ad budget, your target audience's preferences and willingness to purchase, and the kind of product that you offer, whether it's a service, product or.
This way, you will choose an effective communication channel with potential buyers and make your advertising profitable for your company with – in the short or long term.
Check out blog on top 5 social media marketing strategies for e-commerce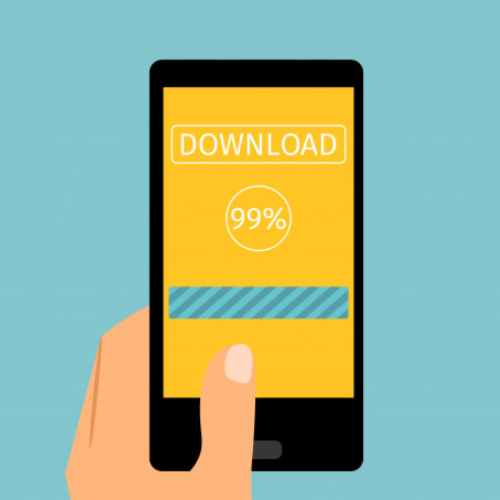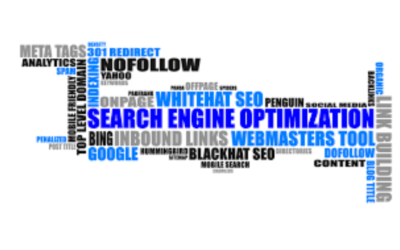 WHAT IS THE MOST IMPORTANT THING TO CONSIDER WHEN OPTIMIZING A SEARCH ENGINE MARKETING CAMPAIGN?By ANSHAD |  Date  :  20-February-2023    Home > Blog > What is the most important thing to consider when optimizing a search engine marketing campaign The most...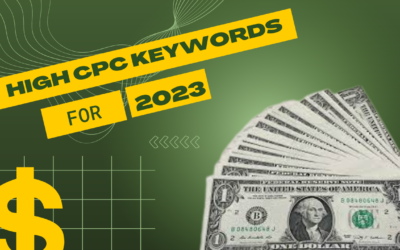 TOP 10 GOOGLE ADSENSE HIGH CPC KEYWORDS IN INDIA 2023By ANSHAD|  Date  :  20-February-2023    Home > Blog > Google adsense high cpc keywords in India 2023In online advertising, the cost per click of a keyword is an important element to consider. In India,...