Have you ever thought about how far and how strong these social media marketing strategy for e-commerce can go? Stay close 'cause in this article, we will take a closer look at how social media helps e-commerce business.
Taking the percent of people using social media, we can see more than half of the world's population are active users of social media, i.e. 56.8%. Among these, India holds second place in using social media and social networks.
The point I am trying to make is very simple. In a country like India who holds the second position in social media users, you can play a very intelligent game of marketing.
how does e-commerce work – with and without social media strategies
Before directly stepping into the social media marketing strategies for e-Commerce let's take a look at how The E-Commerce industry works with and without social media marketing strategies. and by knowing the difference between these two you will make clear how crucial the social media strategy for e-Commerce is.
First, let's see what will happen when you don't team up with social media marketing tactics for your e-commerce.
Ecommerce works digitally, if put into a more general way, we can say that an ecommerce store is the store which we establish within the fingers of customers where they are likely to spend most of their time currently. Not articulating that store digitally will not be benefitted in any way.

-Sreeresh
If not articulating your e-commerce site with social media marketing strategies, you won't be able to:
Reach out to the customers you want
You might have to spend more than the usual time gap just to let people know your store exists.
Won't be able to establish your brand
High chances of bounce purchases
Cannot get to the right customers at the right time – you can easily lose the moment
Will not find your store developed or something trustable
And much much more…
And talking about the benefits that you can gain by using social media marketing strategies for your e-commerce tackles all the problems above. Sure they do…
Using social media for e-commerce will help you to come up with sophisticated and practical solutions for your e-commerce problems that might arise. A perfectly structured strategy that is designed on the basis of the product, services, cores, customer preference, your store potential is the key to everything.
And now see how does e-commerce work with social media marketing strategies.
You can reach out to your target customers
You can let people know about your store right from the beginning
Branding can be easier than ever
Well optimized social media strategy will help to reach zero bounce purchase
It Will help you to grab the right customers at the right time – moment secured
Customers will find your store developed and trustable when they see you have an image on the social media
Can catch the prospects with detailed metrics based on their activity on social media
Can always improve the social media marketing tactics based on the previous experience thus can be more growing.
And this does not end here, we have a whole article to talk about the social media marketing strategies for e-commerce. Now I think we can move on to the strategies that will help you to grow your e-commerce like nobody else.
social media marketing strategy for e-commerce to implement right now
Working on social media platforms is supposedly the most difficult task 'cause that is the place where we are most likely to get distracted.
Right?
Or is it just me..
Anyways, let's move into our topic.
Staying in social media can be very easy, but establishing yourself on social media can be a really tiring task that can shake you from top to bottom. This requires consistency, planning, developing, discipline and dedication.
Sometimes you might require an entire team of social media marketers to do that, or sometimes a single expert, if you are new to the methods then it would much better when you seek the help of a social media marketing expert to help you with all the plots and also to help you to do that your own for the future.
So how social media helps e-commerce business?
Don't make a transactional relationship right from the beginning
Don't try to make a transactional relationship right from the beginning when you are starting to establish an eCommerce business among the social media. The way, how businesses use social media to connect with customers should always be strategic.

you have to be aware of the mind set of the prospects that is viewing your content. Always focusing on a transactional relationship will only destroy the foundation stone for the trust.
There Are various stages in which a prospect is likely to stay and you have to make sure that you provide them with the content that is appropriate to the subscription stage that they are. providing an offer poster or a content that would entice a person to buy something won't be selling at the very first stage of marketing.
For instance, the customers who are seeing your website or viewing your content for the first time won't be so happy if you ask them to buy your product or service right away.
If they are at the very first stage, make the post informative, tell them about your products or service, let them see how you stand out.
choose the platform carefully by analysing the purpose
Every social media platform exclusively serves a different purpose. The marketing tactics that you use in linkedin cannot be used in facebook and those that you use in facebook cannot be used in instagram.
Before creating any content for the platform, you have to consider the target audience that you are focusing on.
For instance if you are selling cosmetics or skin care products, i would like to recommend you to pay a little more attention to pinterest and instagram other than facebook or twitter or linkedin.
Let me tell you why;
When taken the census of people who use pinterest, it is reported that only 14% of men use pinterest while there more than 60% of women who use pinterest – statista
Since your target audience is women and you have to get to them, find the platform where they are more active and then propose engaging and enticing contents to draw attention. Keep it slow, steady and constant. Thus you can find strong potential customers.
make use of the social media advertising tools
Some of the major platforms where you can play a very strategic game of advertising are facebook, instagram, linkedin, twitter, youtube, pinterest and snapchat. All these platforms have their own specific features which will help you to run the ad campaigns successfully.
Now taking facebook as an example, we can just take a peek at some of the features that facebook offers that helps ecommerce abundantly.
Facebook helps to virtually establish your store completely. This will help the customers to buy your products, or get to know about your service or anything else.
You can also sell your products in facebook marketplace or groups where you can filter out a number of potential customers.
And if you are having any troubles regarding your marketing procedures with facebook, you can always seek the assistance of facebook ads agency in kerala, where they can lend you a helping hand to lift you up in this particularity.
Keep up with the consistency
According to the latest studies it is revealed that ecommerce owners have received around 86% of their purchases from social media interactions. 11% of Customers viewing the social media contents of that particular ecommerce buy their products or services right away.
And remaining ones still engage with their websites and social media account for further enquiries which is still hopeful since the customers are not lost, and with right interaction personalise enticing social media contents, there is still hope to convert that remaining 75% into potential customers.
But all these can only be possible when you consider consistency as the key.
That doesn't mean that posting contents abundantly will help. Success made slower will last stronger. So try to create a strategy and a perfectly aligned time table that will help you to keep the consistency and catch the right customers from the level they are currently in.
Make use of the analytics of social media platforms
If we are talking about social media, then we just can't move without mentioning the amazing feature of social media where they provide the users to track their customer's activity in their social media account.
This is a wonderful option for the owners, since they can collect accurate data from the analytics and can plan their further moves.
For instance, consider instagram, and from there from your social media account, you can access the data on the number of users who visited your handle, how many people liked your contents, how many people considered further interaction, how many of them visited your website, and etc.
And if you want to know more about this particular social media platform, consider reading this –
5 powerful instagram content strategy tips for small business
With this data you can create personalised ads for the customers based on the needs they are looking for. You can also understand their needs better, and via that you channelise your account more proficiently in the way of customers.
For the question of how to use social media marketing for e-commerce, the answer can be as simple as considering or dusting out the amazing features hidden in various social media platforms. There are tons and tons of social media marketing strategies for e-commerce that you can apply as well, after knowing the basics strategies that can be used in spite of the difference in kinds of services or products.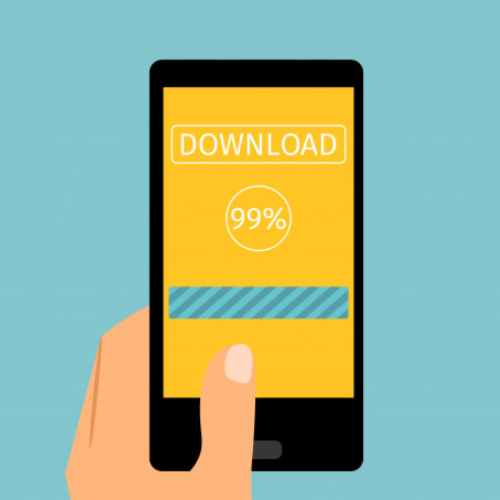 scope of e-commerce in india and the emergence of future online shoppingBY  AYSHA  |  NOV 05 "Dont assume it all works! Put yourself in your customers shoes and do everything they will do."_ gary gebenlian  Dont think this article is not related to your search...