How to do SEO Audit for Website –  Step by Step instructions

BY  GAYATHRIDEVI  |  JULY 17.
In 2021, the health of your website is more crucial than ever.
How you take care of your business or brand, similarly you should take care of your website to generate more online sales and grow your brand.
A professional SEO ranking website audit can help you check the performance of your website and figure out what is working and not working well to improve the website performance.
Many businesses often face user experience, technical and SEO issues with their site due to problems often left unnoticed.
These issues arise because they are not aware how to do SEO audit for website. These can cause damage to your business, leading to a drop in traffic and visibility in the search results.
During a website audits, there are various functionalities like performance, forms, SEO health check, traffic, navigation, mobile optimization, content, etc, reviewed to come up with the next step to improve your brand's online presence.
One of the most important thing that you should consider doing is an SEO audit and can be completed successfully with the help of a guide on how to do SEO audit for website.
An SEO audit is a process for evaluating the search engine friendliness of a website in several areas. The main goal of an SEO audit is to help you optimize a website so that it can achieve higher rankings in the search engine results.
SEO Audit is to find any structural issues with your search engine performance. Using that information, you can make positive changes that get your website shooting up the rankings.
Good SEO practices can lead to a better user experience and usability of your site for your audience.
Why is an SEO Audit Important?
By conducting a thorough audit, you can identify any ongoing issues with SEO or if you have missed SEO opportunities that can improve your site performance. 
Some of the most common issues include:
Missing title tags & Meta descriptions
Instead of wondering why your site is not ranking well, a successful audit can tell you where you should focus your SEO efforts.
When it comes to SEO audit, various problems come under different categories of SEO – important components of Technical SEO, On-page SEO & Off-page SEO.
You will need to inspect each of these to find SEO opportunities and improvements that you can implement to increase your site performance.
Technical audit factors include:
✔ Robots.txt file optimization
✔ SEO friendly URL
✔ Breadcrumbs activation
✔ Structured Data
✔ 404-page optimization
✔ XML Sitemap 
On-site SEO factors include:
✔ Site loading speed
✔ SSL certificate
✔ Mobile optimization
✔ Meta title and descriptions
✔ Keyword density
✔ Canonical URL
✔ Duplicate content review 
Off-site SEO factors include:
✔ Domain age and authority
✔ Webpage authority
✔ Quality backlinks number
Fixing the issues can help your website rank higher and increase traffic to your website.
You can always hire an SEO expert with relevant expertise to run an SEO audit for your website. They will seamlessly run a digital marketing audit and check all of these on your behalf without any hassle.
However, most of the checks in SEO Audit that are extremely important can be performed by you if you follow a proper step-by-step SEO Audit process and site analysis.
We've put together this insightful guide on how to do SEO audit for website to help you determine whether your site is optimized and the step-by-step SEO audit process to improve it to increase performance.
STEP BY STEP GUIDE ON HOW TO DO SEO AUDIT FOR WEBSITE
STEP 1: CRAWL YOUR WEBSITE
This is one of the most significant steps for an SEO audit. Google uses crawlers to examine the structure and the setup of your website.
You can identify any issues your website facing can be found when you crawl your website by yourself. Several SEO audit tools can be used to crawl your website, one of which is Screaming Frog's SEO spider tool.
Simply copy the URL of your website onto the tool and let the tool do the work. After crawling, the tool will provide a breakdown of several components of your website that needs to be fixed.
Once you have this information, you can make changes to your website and correct these issues.
STEP 2: DOMAIN SEARCH APPEARANCE
Start by searching your brand name on Google and check whether your home page comes at the top of the search result. Make sure you're ranking on the first page, increasing the chances of new visitors and customers finding you.
You can also check if your website is indexing properly by searching your website's primary URL. You can see how many pages of your website are indexed by search engines.
If there is any page that isn't indexed, now is the time to fix this issue and request for indexing in Google Search Console.
Remembers, when you create an SEO strategy, you will need to make improvements to your website.
However, your competitors are doing just the same, increasing the importance of Web analytics in Digital Marketing. Your goal should be to rank your pages on the first page and everything else will follow.
STEP 3: CHECK FOR GOOGLE PENALTIES
Check your website is penalized by Google for anything. If your website is under any manual or algorithmic penalty, your ranking will be affected.
You can check this in the Google Search Console, by selecting manual actions you can find out if your website is been hurt by an algorithmic update or manual action taken.
It will pinpoint the sources and provides insight into how to do SEO Audit for website and fix these problems. There are several tools that can be used to check this.
STEP 4: IDENTIFYING DUPLICATE CONTENT
Browse your website thoroughly for duplicate content. Duplicate content can significantly damage your site's health, thereby damaging your SEO efforts.
If the Google search engine finds out that there is duplicate content on your site, you will be penalized. Google wants you to create content that is relevant and trustworthy.
Creating original content relevant to your audience is the best way to increase traffic to your website
At times, businesses don't even realize that they have duplicate content on their site. So make sure you are doing a thorough search on your site to check for duplicate content.
You can always delete or rewrite anything that you are not satisfied with. Check each page of your website to make sure you are creating original content that is engaging and relevant. Search engines will identity these efforts and your website's SEO health check.
STEP 5: KEYWORD OPTIMIZATION
You can start by doing an in-depth analysis of keywords that are generating traffic to your website.
You can do this with the help of Google Search Console and Google Analytics.
Once you figure that out, you can optimize your keywords and start working on creating more content to rank for related keywords and generate more traffic to your website.
Ahrefs is a great tool to find relevant keywords that can help you find your ranking keywords and also, your competitors' keywords.
STEP 6: PAGE SPEED ANALYTICS
Google rolled out its speed update in May due to the increase in Google search via mobile devices.
A user clicking on your link to visit might not wait for a minute for it to load. They might decide to not wait even for few seconds if your site is loading slowly.
That means, the faster your site is, the more likely you will reduce the bounce rate and provide a better user experience in your website.
And Google will also reward you with better organic rankings if your page speed is spot on.
You can check the speed of your website using the PageSpeed Insights tool or Pingdom Website Speed Test, where you can analyze the speed of your site in both desktop and mobile versions.
You can also reduce the size of the images on your website with the help of an image compressor, and measure the performance of your website speed.
STEP 7: MOBILE FRIENDLY WEBSITE
If your website is not yet optimized for mobile devices, the chances are, you are missing out on huge traffic that should potentially land on your website, bringing more revenue to your business.
You can start by doing a Mobile-friendly test to check your website's performance when viewed through mobile devices and the improvements and recommendations.
Google's Mobile-Friendly Test is a great tool to check if your website is mobile-friendly.
And if we are talking about the website audit checklist, checking if your website is mobile-friendly or not plays a huge part in how to do SEO Audit for website. 
STEP 8: QUALITY BACKLINKS
Backlinks are one of the key ranking factors and a crucial element of SEO.
However, not all backlinks links are created equal. If you have backlinks from websites that aren't relevant to your niche or spammy backlinks.
Bad backlinks can do more harm than good. Focus on developing quality backlinks from websites that have the good domain authority to develop website authority, instead of creating hundreds, if not thousands of low-quality backlinks.
LinkResearch Tools is one of the best tools out there that you can use during SEO Audit and build strong links for your website.
Learn how to create backlinks step by step to accrue website authority.
We all are aware that HTTPS is faster and more secure than HTTP. It is a known Google's ranking signal.
If your website is not yet HTTPS, changing from HTTP to HTTPS should be one of your priorities.
And when you do this switch from HTTP to HTTPS, make sure that you do it properly without affecting the rankings of your web pages.
When your website has a secure certificate installed and the URL starts with HTTPS, you have an advantage over non-secure websites to rank on top for a relevant search.
Conduct a thorough SEO Audit with experts
There are various points on the SEO audit checklist that can be done efficiently by an experienced and professional SEO expert.
At Nexxa Corporates, we provide top SEO services in Kerala that can help you increase the performance of your website and generate more leads.
If you need an a to z check on your website, we know how to do SEO Audit for website successfully that can significantly increase your website performance.
We believe professional SEO audits are important to maintain the ranking and we can help you achieve just that by providing the best SEO audit service.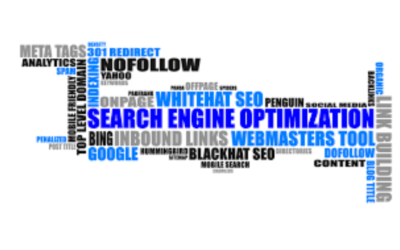 WHAT IS THE MOST IMPORTANT THING TO CONSIDER WHEN OPTIMIZING A SEARCH ENGINE MARKETING CAMPAIGN?By ANSHAD |  Date  :  20-February-2023    Home > Blog > What is the most important thing to consider when optimizing a search engine marketing campaign The most...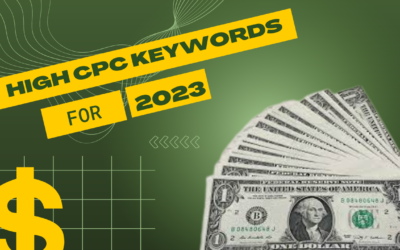 TOP 10 GOOGLE ADSENSE HIGH CPC KEYWORDS IN INDIA 2023By ANSHAD|  Date  :  20-February-2023    Home > Blog > Google adsense high cpc keywords in India 2023In online advertising, the cost per click of a keyword is an important element to consider. In India,...