how to use instagram hashtags for small business A simple guide
BY  RAMEESHA P H  |  JUNE 29.
#hashtags
The little sign # that ruling the social media…
Yes, I realize everyone was a lot familiar with this symbol, particularly nowadays.
#hashtagseverwhere- Despite the fact that is a hashtag, it is a reality.
If you are active on social media platforms, you've likely seen and familiar with hashtags, especially on Instagram and these hashtags can be effectively used for growing a small business.
Now you may be wondering How to use instagram hashtags for small business? 
Well, you are at the right place because I am gonna provide answers to your common queries and everything you need to know to get started using hashtags.
We as a whole know the power of Instagram.
Huge companies utilize Instagram platforms for connecting with their business and they are dominant in the space.
These companies with established followers can easily acquire more engagements and results.
Infact, thextraordinarionly.com had mentioned in one of their blog posts that the posts with at least one hashtag average 12.6 percent more audience engagement.
Isn't that amazing?
But how to use the best hashtags for small business?
It's been more than a decade since the # The symbol rose to fame in social media. It actually began as a fun and witty way to describe the situation, but it quickly turned out as a powerful digital marketing tool for business.
Hashtags have been around us for a while, but we don't know how to utilize hashtags for business growth, How to use Instagram hashtags for small business, and many more. Right?
So let's #investigate.
What are #hashtags?
Before we dive deep into how to use instagram hashtags for small business, it's important to understand what exactly are hashtags.
Hashtags are pound signs, a sharp note in musical notation. A tic tac toe board, that is this:#
"Hashtags assist you to get found by your targeted group."
At the point when you use hashtags, your post gets accessible by anyone on that platform.
Many people search explicit hashtags, so by utilizing hashtags that are of interest to ideal customers, you increase the odds of being found. On the other hand, many of them use hashtags for business promotions too.
Social media is one of the most powerful methods to market your product or service and works amazingly even for small businesses to gain an audience within a short time.
Learn social media marketing
 With the help of hashtags and using the right hashtags at the right time can help your business reach a wide range of audience and gain a more loyal audience.
Yes! These hashtags have the power to take your social media content to almost anywhere in the world and engage with people that can relate or are interested in the content you've created.
With that said, it takes some time to get hashtags right for small businesses to promote their business.
Let's dive deeper. 
How to use instagram hashtags for small business?
Let's look at some ways how you can use Instagram hashtags for small businesses in order to actively engage with your audience and to get fruitful results from your social media efforts.
➥

Research before using trending hashtags

Before using trending hashtags, make sure to research about them first. You don't want to make a bad impression among your followers. If you don't do the acts result in it will attract the wrong audience which will affect your business, So do a deep analysis about the hashtags on Instagram.
➥ 

Use local hashtags

If your company is locally based, using local hashtags is the best way to gain exposure through Instagram. Local tagging will increase the views from a specified area and if they are looking for business in that region, there are more chances for you to come in search and get visible.
➥

Add relevant or trending hashtags

Always try to add relevant hashtags on your post which simply increase user engagement thereby boost your brands reach and will have successful growth through this social media
➥

Add your brand hashtags

 

A brand hashtag can be any sort of thing from your company's name, product, or even from your tagline. These hashtags are unique as it only belongs to your business and ideally help to explain or define your business functions. So try to add brand hashtags along with other targeted hashtags to increase your brand recognition.
➥

Use campaign hashtags

Campaign hashtags are particularly for a marketing campaign or for promotion. For example, if you have a small sale at your store, you can make unique hashtags to promote this short-term event. Campaign hashtags have more potential to reach far and can definitely make use of it.
Why are Instagram hashtags for small businesses so important?
Now that we have seen How to use instagram hashtags for small business, it's also important to understand why instagram hashtags are important for small business.
At the point when you use to realize the benefits of top instagram hashtags for business and how to use them appropriately, you can worth from it. So all you need is a deep understanding of how business use social media to connect with people.
By analyzing it, You can follow and engage with explicit hashtags to remain up to date on a current or trending topic, you can make your own hashtags to promote a new product or service, and so much more.
Likewise, with any business, it is important to discover the competition, what they offer and what they promote, how they advertise, and many more. In these situations, we might think about why a business needs to invest in digital marketing?
When you make use of digital marketing you got a deep view about this field and you will learn to utilize Instagram hashtags to explore competitors account, their top post, and their most used hashtags.
If you utilize the Instagram hashtags properly, it assists you with getting great visibility. You can grow your crowd and increment awareness along with it. You can establish yourself as a brand by utilizing this social media platform.
 ✜ The top Instagram hashtags for business
Here is the list of trending hashtags for small businesses, which you can use to boost the quality and quantity of views and audience in your Instagram content.
⌑ #smallbusinessowner
⌑ #smallbusinesses
⌑ #smallbusinesssaturday
⌑ #shopsmallbiz
⌑ #shopsmallbusiness
⌑ #smallbusinessmarketing
⌑ #smallbizowner
⌑ #shopsmall
⌑ #smallbusinesssupport
⌑ #smallbusinesslife
⌑ #smallbusinesslove
The hashtag game can be tricky. If you utilize the most popular tags, you'll benefit from it as you got the direction in the shuffle. Get the smartest possible solution by using trendy and small business hashtags and by researching which trending tags will give you the greatest reach.
Here is a couple of hashtag tips for Instagram:
➣ Try to post your hashtags as the post's first comment, so that followers can focus on the better captions you have written
➣ With an Instagram business account, you can see Instagram insight. So you can perceive how many impressions your profile got from Instagram hashtags.
➣ Keep in mind that many user's profiles on Instagram are private and it is more challenging for brands to track how users are interacting with your hashtags.
#Smallbusiness hashtags in Instagram should be in the armour of every new business. They are the key elements of your brand's social media and marketing tactics which provide an excellent way for creating greater brand awareness. Therefore you should properly use those hashtags so that you can generate more leads by connecting with people who want to discover the products and services from small companies and also to know about your venture.
If you are not already, it's time to using hashtags on Instagram or any other social media posts and to grow your business rapidly.
If you don't know how to use it properly, or need any guidance you can approach a digital brand consultant in Kerala.
Well, does your small business in Instagram currently having specific hashtags strategies? if yes, do recommend more. So that can be more useful for others too.
And do check out our blog 5 powerful Instagram content strategy tips for small business, which will help you to reach your ideal audience, boost engagements, and grow your presence.
Happy reading!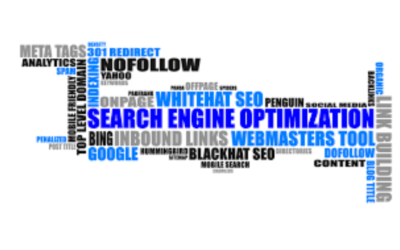 WHAT IS THE MOST IMPORTANT THING TO CONSIDER WHEN OPTIMIZING A SEARCH ENGINE MARKETING CAMPAIGN?By ANSHAD |  Date  :  20-February-2023    Home > Blog > What is the most important thing to consider when optimizing a search engine marketing campaign The most...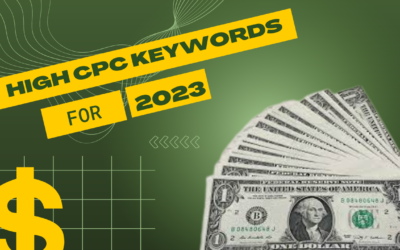 TOP 10 GOOGLE ADSENSE HIGH CPC KEYWORDS IN INDIA 2023By ANSHAD|  Date  :  20-February-2023    Home > Blog > Google adsense high cpc keywords in India 2023In online advertising, the cost per click of a keyword is an important element to consider. In India,...