LinkedIn Organic Reach 2021| Top 7 Tips to Grow Business on LinkedIn
"LinkedIn organic reach is a powerful metric that shows the number of people who have seen your post through unpaid distribution.
The primary benefit of organic reach is that you can publish posts for free and you can build your organic presence by adding more content and have more powerful techniques in 2021.
So do you ever think about growing your career as well as your business through LinkedIn organic reach 2021?
The answer that I can expect is NO.
The reason that I say so because for most people LinkedIn is just an online platform where too many strangers trying to connect with you or too many contents that aren't relevant to you or feel like your high school days were the popular people were interacting and contrast you feel ignored or rejected.
Right?
I know LinkedIn seems like a confusing mess that you don't have an idea on how to get organic reach on LinkedIn and how it is beneficial for your career and your business.
As the new year full of new promises dawn, you can grow your LinkedIn organic reach 2021, the way you won't expect.
Most people consider LinkedIn only as a CV database where they only access and update their LinkedIn account to know about their job update or to check their inbox when recruiters send them messages.
But when you correctly utilize this platform, you can reap huge benefits in your business.
"By growing your organic reach on LinkedIn , you can show to the world what you have offered to them".
So before giving up on LinkedIn, let's look deep into how to increase organic reach on LinkedIn for your business that most people don't know about it.
Before that, let's look at a short brief about what works in LinkedIn organic reach 2021.
Learn social media marketing
what is LinkedIn? What works in LinkedIn organic reach 2021?
LinkedIn is a social network where marketers, professionals, employers, recruiters, etc. connect, share and learn.
If you are a marketing executive of a company, or business owner, or even a first-year college scholar who looks for their first job who has available top LinkedIn online jobs for students in Kerala.
Like so LinkedIn is for anybody who wants to take their professional or business life seriously by looking for more opportunities to grow their career as well as their business by connecting with other professionals.
In the beginning, LinkedIn has only a low number of monthly active users which means that LinkedIn can only sell a limited number of LinkedIn Ads and premium subscriptions.
But in 2017, with the introduction of new LinkedIn newsfeed algorithms,
it is successful to show readers more relevant and interesting content in their newsfeed based on their interest and preferences and it makes LinkedIn a more engaging platform.
Now you are thinking about how to get organic reach on LinkedIn 2021?
The answer is to produce user-generated content to get more people to log in and engage more frequently.
7 Tips on how to increase organic reach on LinkedIn?
➥ 
Optimize your business page
The most important thing you should ask yourself when building a business page on LinkedIn is ' why should people even follow you?'.
Though you are a business owner, people follow you for the solution or answer they are looking for.
So the most important thing is to optimize your page and make it user-friendly.
One way you can increase the engagement on your page by making it a community hub for discussion where people more prefer to be engaged in conversations rather than stuck in product or services promotions.
You can build weekly podcasts, simple q&a, go live once so that people will notice your brand more,
More interested in you and there are high chances of your business getting pop in people's feed more and thereby increase LinkedIn's organic reach percentage.
➥ Make user-generated contents(UGC)
User-generated content can be more powerful source for most businesses which is part of organic LinkedIn marketing.
Planned and effective UGC is one of the cost-effective marketing strategies and can reach millions of people quickly and works more in LinkedIn organic reach 2021.
As the world's largest social network for professionals, UGC has to be relevant to your brand's goals.
This isn't like just reposting a user's content because you like it. Instead, it is to promote above and beyond user content that aligns with your brand.
Just like any other content strategy, your user-generated content plans have a specific goal and by planning it effectively you can increase engagements and build trust.
But if it is used in the wrong way, this will make your followers pack up and unfollow you. So choose what is appropriate for your brand and do accordingly.
➥
Be consistent with the content
Consistent content is everything when it comes to organic visibility. If you are looking for how to get organic reach on LinkedIn, consistency is the key.
After testing what works or not for a couple of months, it's time to focus on what drives the most results and make it pop your business page and bringing more engagements.
Always keep in mind that LinkedIn is a strong platform that brings customers closer to businesses, building relationships and easy to gain  Linkedin organic reach 2021. The key should be to engage with your audiences regularly and don't fail in it. 
➥
Use captivating images and videos
Studies show that visually pleasing content is crucial for any marketing strategy in order to stand out and get organic reach and grow LinkedIn business page organically.
If your post with effective images stands out among the thousands of posts, it is your success.
Let's say you don't have a graphic designer yet, nor the skills necessary.
Always make sure you post high-quality photos of your products.
When it comes to videos, you don't need to have special effects and need to make them more colorful. Keep your focus on good audio quality and the lighting and conveying the messages.
Tools like Canva come in handy when you need to create eye-catching images, and you don't have design skills.
Also, there are good video-making apps available nowadays. or if you can does it by yourself, you can approach a digital marketing consultant in Kerala for more advice.
Join the best digital marketing course
 ➥
Find your best time to post
Imagine you just created a fantastic piece of content and it's 6 AM now, and you are eager to share what you wrote with your audience.
So do you post it or do you wait until tomorrow?
If you choose to share it at 6 AM, by the time your audience wakes up, your article will already be lost at the top of the newsfeed.
Don't be afraid, research and figure out when you are most engaged with your audience.
Try posting when your followers are most likely to engage in LinkedIn. Usually, this is around the time they finish work or early evenings.
➥
Use hashtags effectively
Hashtags help users find content on a specific topic. And if you use hashtags effectively in your content, it will help you get discovered by other users, including those who are not connected with you.
Through hashtags, make your LinkedIn content available for a broader audience and thereby increase LinkedIn organic reach percentage.
➥
Make an active and relevant group
As a business, you are focusing on getting interacted with your audience and thereby spread your brand awareness.
So having an active LinkedIn group will help you to connect with your audience.
By building a group, you are creating a bridge for your customers and audience to connect and interact and it allows you to reach your target audience of industry professionals and help to establish relationships with them.
Through this, actually, increase your visibility, and also you can also join relevant industry groups to increase your organic reach.
These are some tips to grow your LinkedIn business page organically and by following these tips you can definitely see visible results.
As I said earlier about regularly posting content, let's look at the type of organic content on LinkedIn. 
Types of Organic Contents on LinkedIn
▶ LinkedIn stories
LinkedIn Stories give users a great way to connect with each other with multiple connected stories.
Using 5 or more stories to explain a concept or share advice is great because it gives quality content and it makes users eager to watch more.
Instead of spending 20 seconds, they stay for a minute and engage with your content and thereby increase your Linkedin organic reach 2021.
▶ LinkedIn posts
LinkedIn is all about building relationships and one of the best ways to build a relationship with your customers is by providing value first, which you can do with your content that is posting regularly with quality content.
With more and more people posting on LinkedIn, your posts can easily get lost in all of the crowd.
So what you need is to create an interesting post that will grab their attention and stand out among them.
▶ LinkedIn Blogs
Blogging adds another dimension to your reach and brings out more opportunities.
If you write something about a trending topic in your field, and it's well-written, you can reach the heights of trending on LinkedIn by raising your visibility.
Writing blog posts on LinkedIn is a great way to create a closer relationship with their audience. It adds more of a personal touch, while the traffic is already there too.
▶ LinkedIn Articles
A LinkedIn article is a piece of long-form content, similar to a blog post, which increases your organic reach immensely.
If the article you publish is public, it will go beyond your followers and to other users who have shown an interest in the topic you wrote about.
You can also add hashtags when publishing your article. These make it even easier for users to find your content if it matches what they're searching for.
➤ Final Thoughts
The secret to growing your business through LinkedIn organic reach 2021, is all about optimization, user experience, and user-generated content.
LinkedIn organic marketing doesn't come naturally for everyone. And with the new changes in LinkedIn makes you work harder for the best results and the fact that not everyone can achieve it.
Reach our social media marketing company in Kerala, where they help you to well optimize your business page in order to get organic reach and to grow your business.
Also do read our latest blog Elaborated insight on important components of technical SEO and comment with your valuable feedback.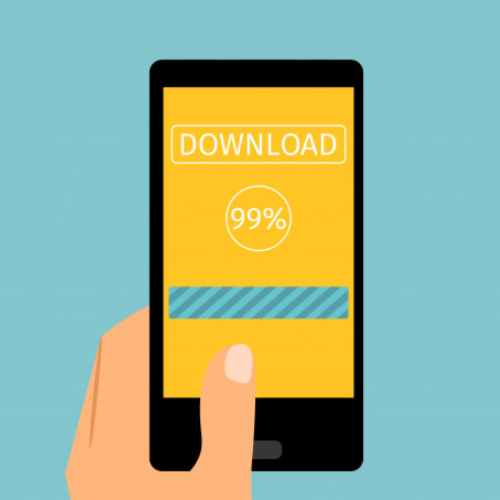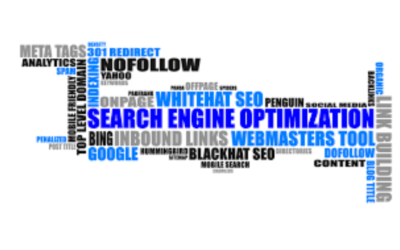 WHAT IS THE MOST IMPORTANT THING TO CONSIDER WHEN OPTIMIZING A SEARCH ENGINE MARKETING CAMPAIGN?By ANSHAD |  Date  :  20-February-2023    Home > Blog > What is the most important thing to consider when optimizing a search engine marketing campaign The most...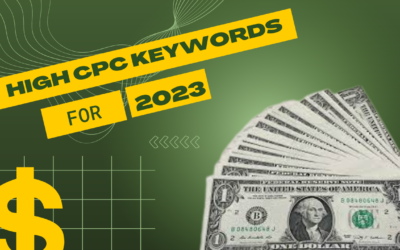 TOP 10 GOOGLE ADSENSE HIGH CPC KEYWORDS IN INDIA 2023By ANSHAD|  Date  :  20-February-2023    Home > Blog > Google adsense high cpc keywords in India 2023In online advertising, the cost per click of a keyword is an important element to consider. In India,...