Are  you  an  educational  entrepreneur  looking  to  promote  your  institute  ?
The pandemic that is currently sweeping the world has caused a serious blow on the economy and companies that are  major contributors to economic growth.
The educational sector is one the  most impacted industries and has no chance to thrive with only traditional marketing. Students are turning to applications and online learning tools to meet their academic goals.
The pandemic has also realized the  advantages of online learning , as a result several educational institutions have started to provide online versions of the course.
However, Digital marketing for education  has emerged as a vital platform to boost,make sure a brand is visible, engaging, and credible.
In 2021, as we continue to adjust  in response to global chaos triggered by COVID-19,  educational marketing will need to adapt too.
Learning from the advantages of apps and other distant learning tools that can aid students in this moment of unprecedented time.
The article we'll examine the most effective  digital marketing strategies that are suitable for  education institutions .
While traditional marketing can help the education industry in large measure however, digital is undoubtedly the future of education.
What is  Marketing for education
Educational marketing is a field of marketing that uses strategies, tactics and tools that analyze the market, adapt a school's offerings to the demands and needs of potential customers, and highlight their unique value offering.
This means making the Institute a brand to enhance its recognition and enhance its value.
However, promoting the message was an overwhelming task, and sometimes even futile, since digital marketing has proven to be a viable method to increase the quality of the courses offered in marketing.
Thus, adopting an intelligent educational marketing strategy  is an absolute must for all types of education institutions.
Why  does  the  education  industry  require  education  marketing?
Today,  a  large  amount of  marketing  for education  is  now  digital.
It's more essential than ever for schools to enhance the image they portray online even if their educational models don't put a lot of importance on digital competence.
Why? 
because everyone uses the internet to find information about any product or service that they are interested in. It's vital for each school to take advantage of this opportunity to provide the best version of themselves to these queries.
Educational institutions that are traditional, along with private developers have released more than half a million educational applications.
In addition to education-related apps, the market for e-learning is also overflowing with videos, online courses, eBooks, websites, and more that make it virtually impossible for a brand new merchandise or service to be noticed without well-planned  marketing.
10 Best Educational  Marketing Strategies, You can apply today
Let us  look into the biggest marketing trends for the education sector  that will help you to attract more students in  academic years and beyond.
1.  Understand  Your  Potential  Students
Before taking any action you need to understand the type of student you wish to draw for your institute. Not every single person is confident  enough to enroll in one of your programs.
You want students to be enthusiastic about the study field they select. You want them to be involved in the course alongside fellow students and faculty.
You want students to be able to complete the program and then go on to achieve beyond their dreams.
Ideal students have several common traits.  They have similar challenges and similar goals.
It is important to think about:
What are the problems they face?
What are the goals that they share?
What information do you have that relates to these issues?
When you are aware of and comprehend the ideal student that you'd like to draw your marketing strategy will be more targeted and result in better opportunities.
2.  Reach Out With a Message They Care About
The words you choose to use in your marketing communications are important… lots.
The words you choose to use can create or break first impressions . They can quickly convert an interested student into someone who truly wants to know more about the school, or is likely to look into alternatives and may come back.
Your marketing messages must be aligned with your goals and address the issues or problems.
 What  can  you  do  to  help  them  achieve  what  they  want?
If you can address the reason that they pursue further education, with practical benefits that alleviate or ease the issues they're facing . They're eager to learn more about the ways they can be helped to achieve their goals.
Avoid the boring messages and go straight to the point. Your marketing messages must be able to communicate with them in a way that demonstrates you know, and you've got an answer.
3. Come  up  with  a  Mobile-Friendly  Website  with  an  Optimized  Landing  Page

It's been a while since the number of internet users on mobile devices exceeds the number of users  who use the internet via laptops and desktops. In 2021, the number of mobile users worldwide was  7.1 billion, with forecasts suggesting this is likely to rise to 7.26 billion by 2022.
This means that no one who is looking to make a mark in education marketing  can afford to not have a mobile-friendly website with an optimized landing page.
If a site is to make it mobile-friendly, it needs to appear and feel fantastic on mobile devices. This means every link and element of navigation should be easy to click and the website itself needs to respond, and loading times shouldn't be more than three seconds (that's the time that a majority of people who use the internet expect for a site to be loaded).
Make sure your website is secure. Google's Mobile-Friendly Test, The purpose of this test is to find out how easily a person can access your website to access your site on mobile devices.
4. Create  Engaging  Video  Content

More marketers believe that video content can provide the best return on their investment and it's not difficult to understand the reason.
For instance the majority of people are  watching online videos on a regular basis and 55% of people watch online video every day as per HubSpot. That's a huge number of viewers who can be targeted through creating compelling videos and publishing them online.
Since educational content  is one of the most popular kinds of content on video, educational content marketing professionals don't have to search to find content ideas.
They are able to convert existing products or services into fun videos and then publish videos on the most popular video sharing platforms, like YouTube.
5. Don't  ignore  Digital  Advertising  in  Your  Marketing  Budget
Digital advertising is an effective method for marketing educational services that is the reason that worldwide advertising expenditures in digital media are expected to exceed 375 billion in 2021.
eMarketer, the company behind this staggering statistic, estimates that advertisers in the United States will spend 54.2 percent of their budgets on digital advertisements. In 2023, the figure is predicted to be 66.8 percent.
For instance, a university  that focuses  on marketing for schools can focus only on students in the graduate program who reside within a specific region and have in the past expressed interest in a course.
This kind of targeting could be extremely beneficial on the number of clicks that click through marketing campaigns, and other metrics that are important.
6. Utilize  the  Social  Media  Platforms  to  connect  to  Your  Customers
There are around 3.2 billion social media users around the world; this is equivalent to around 43% of people.
Social media sites like Facebook, Twitter, Instagram and Reddit are top choices for millennials being followed by Gen Z, Gen X along with baby boomers.
No matter which platform you choose to focus on, the goal must always be the same: to create significant connections with your intended students by providing relevant content.
It's beneficial to create the Social Media Marketing (SMM) persona that represents your intended people.
The persona you create for your marketing needs to include information like gender, age as well as the level of education and goals obstacles and the primary values.
When deciding on what to publish, keep your persona on social media in mind, but do not be afraid to try new things.
As you increase your social media followers and grow, you eventually reach the point where a single item can be shared by millions, even if the number of followers is much less.
In contrast to other school's marketing strategies, SMM lets you see precisely who is posting your content, and provides you with valuable information you can tweak your marketing strategies.
Check out Best omnichannel digital marketing strategy for education startups
7. Encourage  Students  to  Leave  Online  Reviews

It's a fact that 90% of people look up online reviews prior to buying a service. This is why online reviews must be a crucial component of every marketing strategy for higher education.
The most effective way to get students to leave online reviews is to make the review process as easy as possible . 
Instead of making students fill out lengthy forms, you could implement an individualized star rating system and make feedback completely optional.
you are the recipient of an online review, be sure you respond promptly. Do not ignore reviews that are negative but in the same way be careful not to dismiss them.
It is important to view every negative review you get as an opportunity to demonstrate to potential clients how you handle scenarios that could be threatening.
 8. Use  the  power  of  email  marketing
Email marketing is one  the most effective methods for acquiring students or customers . Furthermore 28% of internet consumers  sign  up  for  product  emails  to  be  updated  about  the  brands  they're  interested  in.
It is used to educate people about the institute  to keep existing students  engaged throughout their learning, and build relationships  with  prospective  students.
Email marketing  is  low-cost  and  easy  to monitor  return  on  investment,  and  is able  to  reach  an  exclusive  audience.
If  you  are  unaware  about  email  marketing,  reach  out to  out  https://nexxacorporates.com/email-marketing-service-in-kerala/
Find  out  what  success  looks  like, What  are  the  key  marketing  KPIs  that  influence  the  enrollment?
You must be able to monitor your progress. Automate as much as is possible to get rid of manual processes that can result in problems.
Examine these  KPIs on a frequent basis to find areas that you're doing well and areas that need some focus.
 10. Re-targeting Campaigns
Which one could be a focus more ?
Insights into your marketing strategies by building credibility and trust, by sharing methods that demonstrate your credibility, and observing the results of your efforts will help you narrow on your ideal students and will result in…well…more leads.
Our marketing strategy can help you leave an impression on the ideal customers. We're sure you'll see results when you apply the strategies we've provided here. 
If you think these are excellent tips, feel free to reach out to a Digital Marketing Specialist. We're able to help you develop an individual marketing strategy  for your marketing for education .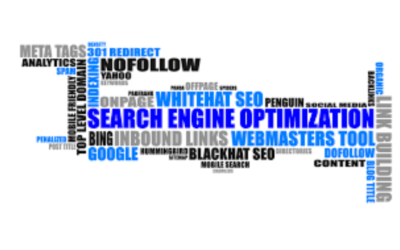 WHAT IS THE MOST IMPORTANT THING TO CONSIDER WHEN OPTIMIZING A SEARCH ENGINE MARKETING CAMPAIGN?By ANSHAD |  Date  :  20-February-2023    Home > Blog > What is the most important thing to consider when optimizing a search engine marketing campaign The most...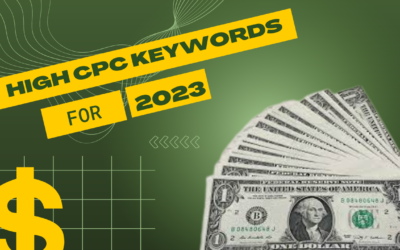 TOP 10 GOOGLE ADSENSE HIGH CPC KEYWORDS IN INDIA 2023By ANSHAD|  Date  :  20-February-2023    Home > Blog > Google adsense high cpc keywords in India 2023In online advertising, the cost per click of a keyword is an important element to consider. In India,...