In the age of digitalization, it is possible to connect with customers wherever they are. And more important is that we can market the product or service to them when they are ready to make an investment decision. 
So why do you focus on increasing brand recognition via social media posts to get attention at the end of sales funnels?
3 Since it requires multiple stages of marketing in order to bring your customer to the decision-making stage.
Why is social media an important part of inbound marketing? Social media because it is the frosting on the cake of marketing. Whatever your product, brand or product, it is crucial throughout the stages of inbound marketing.
Social Media is a Crucial Part of Inbound Marketing
Social media plays a significant role in any inbound marketing strategy. With more than 2.8 billion users, it reaches more than half of the internet population. And it's not just users from the customer world who use social media. Many B2B decision makers research social networks for B2B research.
Using social media to promote your business is an excellent place to start inbound marketing. Using social media to target potential customers can help you make the most of your marketing efforts and increase your conversion rate.
Social media users spend an average of 2.5 hours a day on social media sites, which means you can take advantage of that. 
Another essential step in creating a successful social media marketing strategy is identifying the platforms your target audience frequents. Social media helps businesses to create a meaningful connection with their audiences. In addition to social media, many companies also use content marketing, which uses search engine optimization to improve rankings and traffic. 
Social media marketing is a great way to connect with customers in a way that is convenient to them. People increasingly use social media to stay associated with their friends and family. While traditional outbound marketing is still effective for some businesses, today's consumer is much more intelligent and aware than ever. It's important to respect their privacy and their rights. This is why is social media an important part of inbound marketing.  
What is the difference between inbound and outbound marketing?
There are many differences between inbound and outbound marketing. Typically, inbound social media marketing is associated with higher conversion rates. On the other hand, outbound marketing has a lower conversion rate and is more costly to produce. While both forms of marketing can boost sales, one has the advantage of controlling the process of getting quick feedback. Additionally, both Inbound and outbound marketing require a significant investment in resources, such as more full-time SDRs (Special Drawing Rights) and more aspects. However, it should be noted that double the amount of content doesn't necessarily equal better results.
Inbound marketing involves creating content that attracts potential customers to your website. In contrast, outbound marketing uses tactics like newspaper ads, television commercials and cold calling.
Inbound marketing is effective for attracting customers to your website. Inbound marketing strategies use keywords and content to draw targeted audiences to your website. The goal is to connect with them and provide them with helpful information. By focusing on the needs and wants of the audience, You can better serve them.
Outbound marketing requires time and effort to conduct. While outbound marketing relies on cold calling, inbound marketing involves meeting your audience where they are. With proper content marketing, you can boost your sales by converting more qualified leads. It also saves a lot of money compared to attending trade shows. These are the difference between inbound and outbound marketing. 
Why is Social Media an Important part of Inbound Marketing?
 The number of social media users continues to increase and is now integral to inbound social media marketing. The platform is a great way to connect with potential customers and generate leads. Social media is also great for improve SEO and building a brand. By following relevant people and sharing relevant content, you can create a positive impact on your brand's online presence. 
Using social media to build brand authority is an excellent way to gain trust and credibility. It can help you become recognizable to potential customers, and you can get insider feedback from customers. You can also gain content ideas from forums and online review sites. In addition, social media can help you generate more content than you would have otherwise.
Social media is a one-to-one medium that allows you to reach millions worldwide. In addition, social media helps you establish your brand needs. And social media offers more effective advertising options than traditional media.
Social media helps you build relationships and strengthen existing ones. Business use social media to connect with customers. You can develop relationships with influencers, bloggers and brand advocates by engaging your audience on social media. These advocates can help you spread your content, generate more links, and improve your Google ranking. In addition to these benefits, social media can also drive traffic to your website.  Inbound social media marketing is a good strategy for every business to become successful.
7 Reasons why is social media an important part of Inbound marketing
1. It makes it easier for customers to find you
The first reason why is social media an important part of inbound marketing is that it makes it easier for customers to find you. This will lead to higher customer loyalty and retention. This is essential because building a loyal customer base is the goal of any business. Social media is a great way to connect with your target audience and create a strong bond.
2. To Establish Brand Authority
Social media also allows you to establish brand authority. Because most people use social media to share information or entertain, your content should be relevant to this role. In addition, most social media platforms offer verification capabilities. For example, a verified business on Twitter will have a blue checkmark on its profile. These verifications give your followers greater authority in your business. This is the second reason for why is social media an important part of inbound marketing.
3. It helps To Understand Your Target Audience
Another reason why social media is essential in inbound marketing is that it helps you understand your target audience. By monitoring your audience's behavior on social media, you can better understand their needs and create content that will engage them. You can also use social media analytics to discover what your audience is looking for. This will help you shape your content and attract more customers.
4. Direct connection with customers
Social media also gives you the opportunity to hear directly from customers. This is another reason why is social media an important part of inbound marketing. When you interact with them through social media, you can get a feel for what they are searching for and want. Using social platforms to engage customers is essential to making your business successful. Customers will see a human face behind your brand. That human connection is the key to capturing their attention.
5. Helps to Build Brand Identity 
Social media helps you to build a brand identity. Your audience will respond better to your brand personality if it is genuine. Your tone of voice, content, and images will help to create a strong brand identity. This way, your content will attract more visitors and convert them into buyers. This is the another reason why social media an important part of inbound marketing.
6. Most Cost-effective Advertising Method 
Social media is also the most cost-effective advertising method. Most social platforms have free accounts that you can use. However, paid advertising is a good option if you want to get your ads in front of the right audience faster. But before investing too much money in advertising, ensure your ads are relevant to your target audience.
7. Increase Website Traffic
Having a solid social media presence also increases website traffic. It gives your customers a reason to click on your links. As social media continues to evolve, your business's social media presence is becoming increasingly important. Frequently check website traffic  It is no longer enough to optimize your website, communicate directly with your customers, and provide valuable insights into your customers' needs. for example, You can create a business account on Pinterest to drive traffic to your website.
These are the reasons why is social media an important part of inbound marketing. Social media has become critical communication and marketing channel. It is the main domain where individuals worldwide communicate, share content, and access information about the world. It is also controversial because some content posted on social media is questionable and inaccurate. Regardless of the validity of the information posted on social media, it is evident that this communication channel can be highly beneficial for a business's marketing efforts.
Many businesses are taking advantage of social media to connect with their customers. They are implementing customer care through dedicated smartphone apps and direct messaging on social media platforms. The goal is to increase brand loyalty by providing a more convenient means of communication. However, requiring customers to download and search multiple social media platforms for your brand can be inconvenient and lead to negative word-of-mouth (WOM).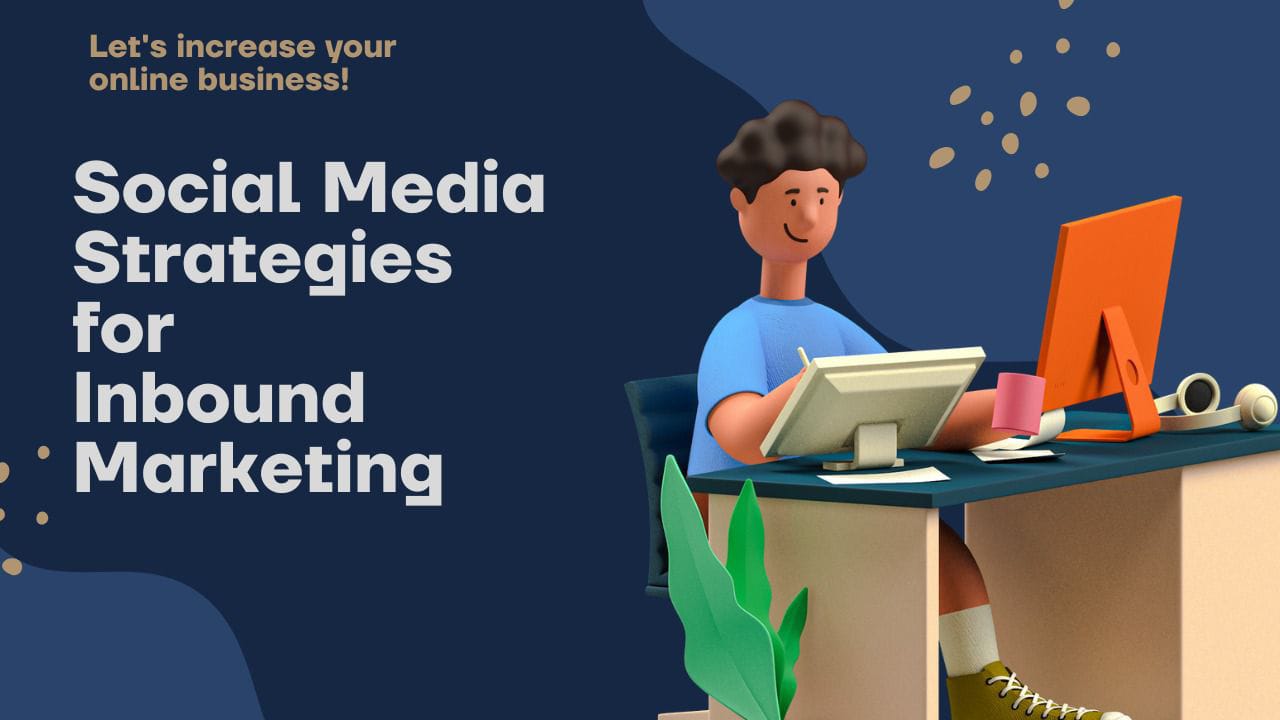 We live in a period in which social media is all around us. You must pay attention to social media platforms to promote your business and services. Be in touch with your preferred social media channels and continue to learn how to use them. Social media is a practical investment of time and effort for any company looking to enhance its brand…
Moreover, social media is becoming more critical for businesses. As more people join social networks, the industry will only continue to grow and expand. If you want your business to survive and thrive, you must take advantage of the most effective social media platforms and make the most of them. In this blog, we discuss about why is social media an important part of inbound marketing. Hope you like this blog, Connect with nexxacorporates for more business strategies and techniques.