The Best Linkedin marketing strategy for B2B
BY  MISNA NAWRIN  |  JULY 17.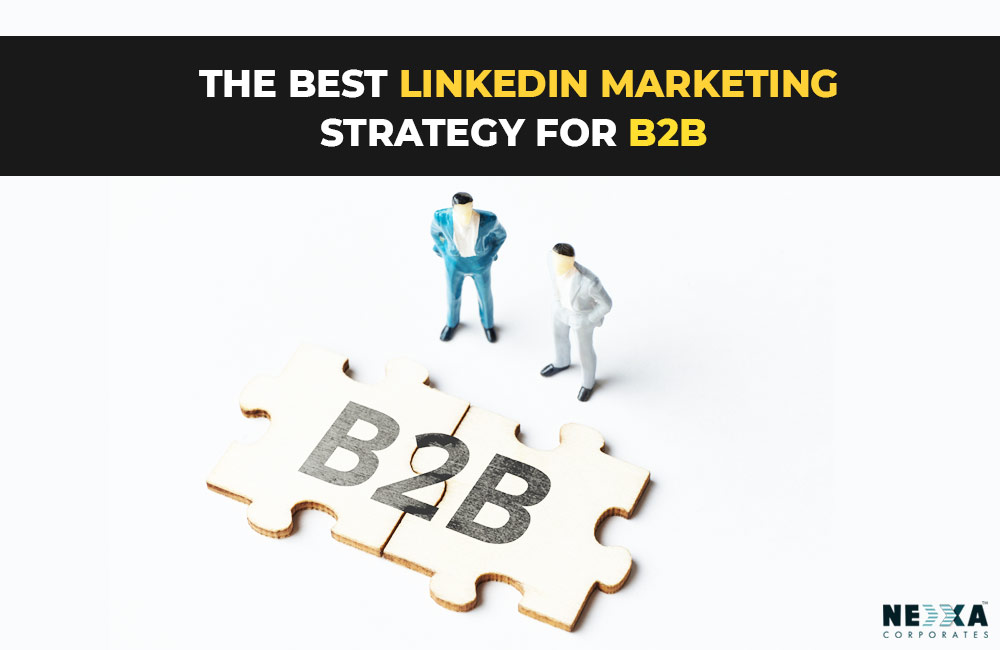 If you are looking for an effective method to benefit your business-to-business marketing strategies and digital marketing agencies to do it for you, we've got you covered. When you realize you are living in the fastest-growing society in terms of everything, that's when you start your journey.
LinkedIn marketing strategy for b2b can give you a complete turn for benefitting the growth of your brand.
LinkedIn is the fastest and suitable social media platform to cover and essentially promote your brand effectively.
Jill Rowley once said;
"LinkedIn is no longer an online resume. It is your digital reputation."
And I completely agree with this.
LinkedIn has a vast stretch of tools and site services where you can effectively promote your brand, being cost-effective, time-saving, and with minimal effort.
LinkedIn provides an excellent opportunity to create your brand awareness on a free page. You can find around 630 million professionals on LinkedIn who have built successful brand awareness, and LinkedIn is also ranked as the number 1 platform for lead generation.
Let us look at how you can benefit your b2b marketing strategies with the help of LinkedIn.
Essentials for linkedin marketing strategy for B2B and business to business marketing strategies
To make the LinkedIn platform beneficial for your brand, you must first know how to benefit from the best digital marketing strategies.
Knowing some of the essentials can help you with that, and that is;
➥ Research
If you aim to get the perfect result and effectiveness on what you are doing, the first and foremost thing you have to keep in mind is educating yourself. Do deep and detailed research on what you are focusing on and all aspects like the prospects, clients, damages, experiences, market, etc.
Try to research every angle, assessing every possibility of profit and a loss, which will make you capable of handling whatever situation arises, significantly when the digital realm is changing now and then.
➥ Specialize
try to specialize in a single thing at a time. This specialization can help you to be the best and expert in it. When you focus on just one, you'll start to invest all your energy in that niche, which will squeeze the best out of it. When you are specializing in a place, there are possibilities to get new leads just by that.
People always want specialists in everything so that they can receive the best. like you want in linkedin marketing strategy for B2B.
1. Know your prospects
Targeting and knowing the beat of your clients is an essential factor that you have to keep in mind no matter what kind of method you are opting for awareness, branding, promotion, and so on.
When you start educating yourself about your prospects, you'll be more careful and precise in doing things to please your customers and earn their trust, bringing you more leads and conversions, and sales.
2. Consistency and updation
Consistency and updation are something that is scientifically proven to entice your prospects. A consistent content or consistent status feed gives a feel of regularity and surviving about your brand to the customers. This feel can earn an attraction towards the brand.
Updating your customers about the promotions, offers, and new arrivals all give a sense of importance which can turn freshers to leads, leads to customers, and customers to regular ones. And can also increase the trust in between.
3.  Contents
When you look at the best Linkedin B2B marketing examples, contents are another factor that you have to give importance to. Many research studies have shown that contents play a significant role in molding the customer's mindset.
The best content can make customers buy a particular product or service even though they weren't planning to buy it, but the content made them do it.
How to use b2b marketing on Linkedin
Let's have a closer look at how to do linkedin marketing.
The essential things that you have to keep in mind while doing the LinkedIn marketing strategy for B2B are the same ones that I have mentioned above but with a few changes because LinkedIn is here.
The first step is to create an account on LinkedIn.you can create an account completely free if you don't want a premium account.
Premiums are paid.
Linkedin platform provides a vast number of tools and services for free. You can use that up to their full potential, and if you want more, you can go for a premium account too.
Linkedin is ranked as the top lead generation platform. Linkedin is also the ultimate platform where we can use B2B lead gen strategies.
Linkedin provides a bunch of tools to benefit your brand awareness, like;
● Sponsored content: sponsored contents allow you to make your ads reach beyond what is within your limit.
These sponsored contents are like paid ads in disguise, ultimately reaching the feeds and followers list of your targeted customers. These ad types can bring you a great save of money, time, and effort.
These contents bring you an excellent chance for leads and conversions, and sales too.
●Lead gen forms: the lead gen forms are automated filling forms that appear in front of your targeted customer when they click on your ads or sponsored content.
These forms automatically become visible to your prospects.
The main positive characteristic of these forms is that it's filled automatically with your candidates' bio, which gives the easiness for your targeted clients.
These forms will give you more chances for online engagements.
●Conversion tracking allows you to have a complete analysis of your B2B business and helps to let you know the exact measure of ROI on ad campaigns with minimal effort.
You can have a complete track of how your campaigns are going without spending anything more or separate on campaigns.
LinkedIn B2B marketing strategies can help you save a lot of effort and money on ad campaigns with free tools.
●Website demographics help you to acquire complete information about the prospect and all others visiting your ads.
You can convert this information usefully by organizing the details of prospects and analyzing their traits, and pointing to them to benefit your brand awareness.
●Text ads: LinkedIn marketing strategy helps you to provide beneficial and informational ads through text ads
Text ads are straightforward and help to catch the eyes of the audience. The text ads usually appear in the top left of the user's feeds.
Here there's an excellent chance for a leader because of the appearance of this ad when the user.
Opening their feed may create a compelling effect to give clicks.
Linkedin marketing strategy for B2B helps you socialize with many people that can help you grow your business.
You can either interact with people in communities who are in the same niche as yours.
And there are people with whom you can interact in groups who will update you with the daily news and feeds.
Best Linkedin marketing strategies for beginners 
You may find it hard to get some innovative B2B marketing strategies.
But with LinkedIn business to business marketing segmentation becomes a lot easier.
LinkedIn ad campaigns help you to save a lot of money from your campaign budget. Considering the statistics, the amount of money you have to spend on LinkedIn is three times less than an ordinary ad campaign.
Linkedin also helps reduce the amount of stress and effort that you have to put into A/B testing.
LinkedIn also helps you with the organization and personalization of data of your targeted prospects with the help of automated tools and that can be considered as as a positive of LinkedIn marketing strategy for B2B.
These tools can help you be updated and updated on everything that can help you within everything you have to focus on, even if you forget one or two.
Talking about the automated tools, we can find a bunch of tools that can help you with your ad campaigns like;
➥ LinkedIn sales navigator
LinkedIn, the sales navigator, is an automated tool that best suits people who are already engaged in LinkedIn.
LinkedIn sales navigator is a pro tool, and like the name, this tool can help you channel your leads and acquire some serious results.
➥ Linkedhelper
Linked helper can help you with the next level of strategies, take you to more significant leads and help you with the contacts among LinkedIn that can facilitate your branding.
Many other tools can help you with LinkedIn marketing strategies, too, which are paid and worth entirely at the same time.
Guidelines for Linkedin marketing strategy 2021
When you start your B2B marketing strategies in LinkedIn, you should make yourself comfortable with the initial and primaries of linked.
There is provision for you to get the pro versions of tools and premium service, but you should be familiar with the basics before that.
Try to create a significant impact within a limited group of people with great results about your brand.
Keep it slow and steady, and bring it up.
Always give a feel of simpleness in everything related to you, because complexity about things runs people. 
LinkedIn marketing tips for your brand
Linkedin marketing tips that you can keep in mind while going for:
✔ Target your audience
✔ Channelize your leads
✔ Keep up with new trends when it comes to the feed of your prospects.
✔ Give a feel of ease to your prospect.
✔ Try to be consistent with content, updates, and status.
✔ Try not to stuff your prospects with your feed.
✔ Never only focus on your brand and its promotion. Give them something of interest too.
LinkedIn can help you To get your B2B marketing strategies the right way,
All those are considered to be so far the LinkedIn B2B marketing best practices.
I hope all these come in handy to you to benefit your marketing strategies.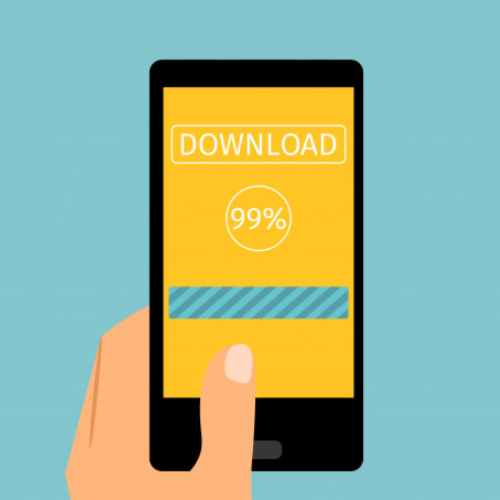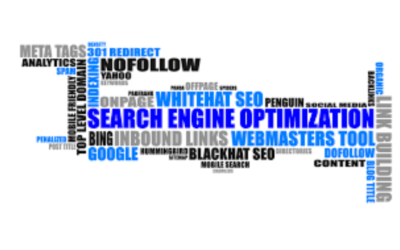 WHAT IS THE MOST IMPORTANT THING TO CONSIDER WHEN OPTIMIZING A SEARCH ENGINE MARKETING CAMPAIGN?By ANSHAD |  Date  :  20-February-2023    Home > Blog > What is the most important thing to consider when optimizing a search engine marketing campaign The most...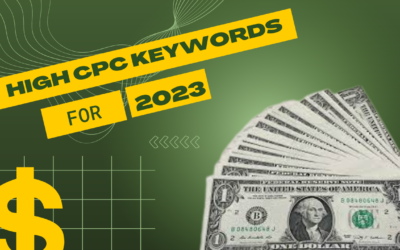 TOP 10 GOOGLE ADSENSE HIGH CPC KEYWORDS IN INDIA 2023By ANSHAD|  Date  :  20-February-2023    Home > Blog > Google adsense high cpc keywords in India 2023In online advertising, the cost per click of a keyword is an important element to consider. In India,...