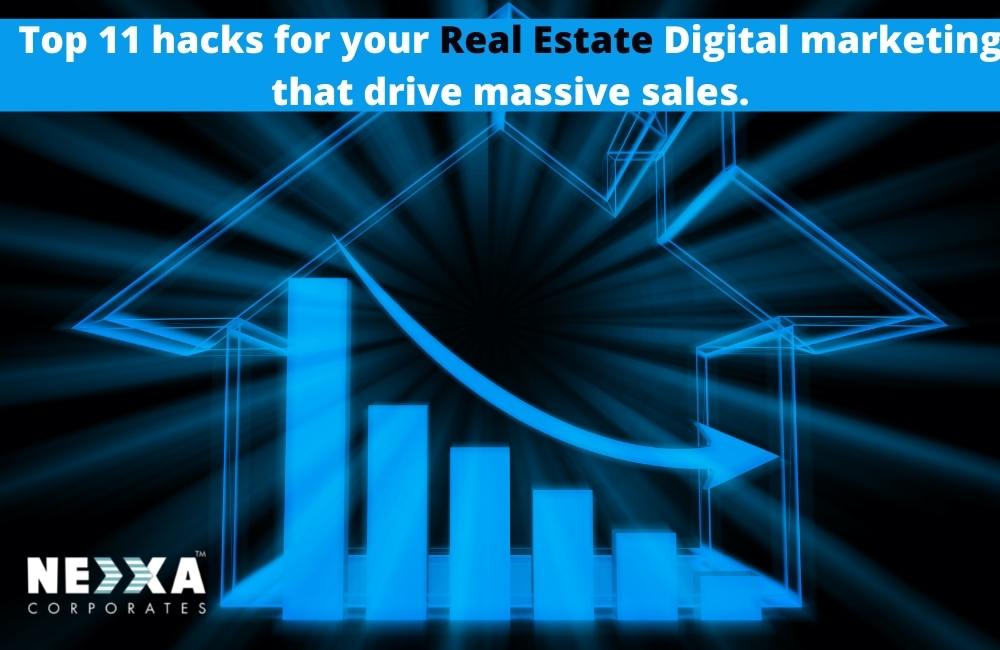 SAVE 70% OFF on Digital Marketing Full Training
'Office remain closed
' Ashok, manager of a well-known real estate company, was crying literally while hanging the board over the entrance.
There were times they drove 1600 % ROI.
There were times , they celebrated their achievement.
But once the corona virus appeared, everything turned topsy-turvy.
While checking the facts, i understood that , the troubles appeared some years back ,
when the demonetisation was introduced in an overnight, The real estate market began to lose its glow.
But Mr. Ashok and his team somehow beat the problems Again, the cOVID-19 displayed its vigor, top 11 hacks for your real estate digital marketing. helped them.
What?
Who is the saviour here ?
Digital real estate marketing I am sure you don't get the point.
Let me explain more deeply.
We talk about the effect of monetization, do you remember, during those days , when we heard about digitalisation or digital India, we raised our eyebrows.
But those who invest in digital marketing ,earlier , started to get the result abundantly.
Let us take the example of Ashok again, he and his team used real estate digital marketing strategy at the earliest .
More clearly, right after the monetisation, don't roll your eyes.
During those days our urban people started using digital platforms especially, social media channels widely.
Slowly those urban people began to explore websites and the other digital marketing mediums.
Some of the fellow business personnels asked Ashok, why you need digital marketing.
He just replied, stay ahead of competition.
Some quip, some giggles .
But Ashok was stern in his policies.
When coronavirus appeared all the companies all over the world faced a closure, it was an emotional moment for almost all entrepreneurs , just like Ashok.
To bid adieu to their financial affair. When physical distance was a norm , professionals and entrepreneurs struggled to appear socially.
Being digital was the one and only solution then.
Property owners or real estate people start looking, how digital marketing leverage real estate Here I am helping with hacks for your real estate digital marketing.
Top 11 hacks for your real estate digital marketing that take your business into next level
When the world practised social distancing a new normal , we all turned our head toward digital marketing.
But the real estate owners were confused about best strategies for real estate agents , They were confused about real estate digital marketing strategy.
While checking the facts, reasons why real estate marketing is diminishing There are multiple reasons, people are afraid to spend money.
They are expecting a famine , because unemployment, uncertainties, job dismissal etc are at its peak.
That is why people are thinking, or over thinking when it comes to spending huge amounts of money .
What should a real estate owner do then ?
Close all his ventures and look for another opportunity ?
No, A big no They find different ways to engage their customers or in other words, to secure a position in the audience's mind.
Just like Ashok and team , if you closed your real estate office, don't worry checkout these digital marketing strategies.
Let us check, how can you grab a position in the audience's heart ,?
1.Socialise your service
If you are not stepping out of the house, not socialising with your neighbours, you became unfamiliar to your next door.
Right ?
No dispute over the topic.
Similarly, if you are abstaining from social media platforms, nobody is aquaintain with your service.
Because all the things are happening in social media.
Right from the celebrations to controversies.
Don't go straight to create a social media account.
Find out which platform your audience lies.
You need experiments, or test to find the precise audience.
Understand them, know their likes,dislikes and create content accordingly.
If you are new to real estate, social media marketing.
Facing some troubles to grow your audience,
let us start with Facebook post ideas,
It gives a common idea to build your facebook audience, Social media is not limited to facebook, there are other social media platforms.
Do you want to exhibit your presence there ?
In different social media channels I will provide you some useful tips to optimize each social media platform.
Still confused, need a social media audit for free.
We are ready to assist Get Free social media audit today
2. Share High- quality image or video
Why high quality image or video?
It is another real estate marketing technique .
Have you ever been surfing through Pinterest?
While scrolling through Instagram or Pinterest , we stumbled upon high quality image or video. Right?
It attract us It divert our attention So why can you upload high-quality image or video of your property?
Not once in a while, during regular intervals.
What will be the outcome ?
You are unknowingly, building your audience , there is a higher chance of conversion there.
But are you confused about starting a Pinterest business account, consider the blog , Pinterest marketing plan for business.
You have created social media profiles, but you need to keep an eye on your profile.
There are several smm tools , right there.
Depend on them to get a clear picture about your social media performance.
3 .Virtual tour
Purchasing a home is a big decision. Every customer thinks a lot before they reach a conclusion.
So you need to convince them.
Virtual tours are another important real estate marketing techniques.
You can broadcast your video in social media channels,and publish a shareable link in your website.
Actually , the virtual tours help to get a clear idea about the amenities you offer , the beauty of your property etc.
So try a virtual tour. Responsive website 80% of people depend online to search for something.
Imagine , someone heard about you from somewhere, they directly look at google, if you are not there , you are missing a chance.
Don't think that just a website serves everything.
You must do SEO.
It helps to increase the visibility , in simple words, SEO helps to reach your audience directly. SEO for business .
Next is a mobile optimised website, because 85% of people are using mobile to do searches.
I am thrilled to say that SEO ensures mobile friendliness, site speed, etc.
If you have a website and it seldom gives any visitors , let us have a site audit.
If you have a website and you need to rank in the first page of google.
I suggest you do something.
Do a free site audit. It will help you to understand what are the important aspects that need your attention.
What are the features your website lacks and it throws light into many other red flags.
It's time to do a website audit.
Get free SEO audit today
5.Showcase testimonials
While we buy something online, what will we do first.
Checking the reviews. and decide whether it is worth the money.
In the real estate world, people will be apprehensive to buy something priced high.
They will scrutinise the price and amenities , they will cross check the reviews.
Try to provide your genuine reviews.
It will affect the buying decision of your audience.
Try to provide video reviews, it will influence your audience directly.
6.Nurture email campaign
Email marketing is one of the innovative real estate strategies .
If I say , it is one of the simple hacks for your real estate digital marketing , would you agree with me ?
If you get the point, certainly, you will try email marketing wholeheartedly.
Before diving deep into email marketing, you need to grab the attention of your audience.
Use a lead magnet there.
Lead magnet is a marketing term that implies to give something for free inorder to get the contact details.- infographic image .
For example, you are giving a checklist of buying a property.
And kindly ask the name and email id, in return.
If you get the mail id, you can start email marketing.
In each email, provide educating real estate content .
Gradually, you will establish yourself as an authority in the mind of audience.
I will help you to find out email management software, which help to build a good email list.
7. Use Emotional storytelling Human love stories.
Stories influence humans. If it is something emotional, the story will throng inside our mind.
Build an emotional story around your real estate properties.
Use high quality image and video. Circulate it through social media
8.Build google my business page
Nothing to worry about creating google my business, it will ensure the availability of your service in google maps, google + etc.
9. Power ads Why ads?
It strengthens your branding. Decide where you want to run your ads.
In google or Facebook?
Decide which ad gives more clicks and ultimately conversions.
10. Call tracking
Call tracking is another real estate digital marketing hack, the call tracking system enables tracking the keywords and ad copy which generates the number of calls.
So you are able to use the same kind of keywords and ad copy later.
11.Conduct free webinar
It's the era of webinars, no social gatherings at all. So it assembled people on digital platforms.
In this age, you can try another real estate digital marketing strategy ,that is how to buy a property while facing financial struggles or something which is helpful to your audience.
Obviously, it will generate more leads and ultimately result in conversions.
Digital Marketing Full Course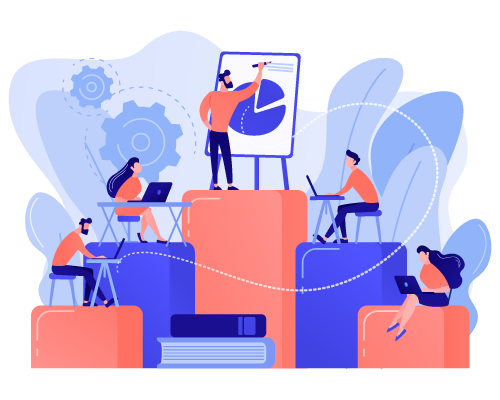 ☑ Best way to learn digital marketing
☑  Become a successful digital marketer
☑  Increase your traffic in 60 days or less
☑  Trusted by more than 30000 students
What are the factors to consider in real estate digital marketing strategy
You have encountered top 11 hacks for your real estate digital marketing.
I am sure; it confuses you to select which hack is most powerful or which real estate marketing can provide maximum results.
From my experience , I can say that it depends upon your service, target location and the type of people you are targeted.
If you are confused again, you can ask the help of a digital marketing consultant or hire a digital marketing company.
They will direct you in the exact direction.
If our blog helps you in some way, share some love.
That means write to us, how it helped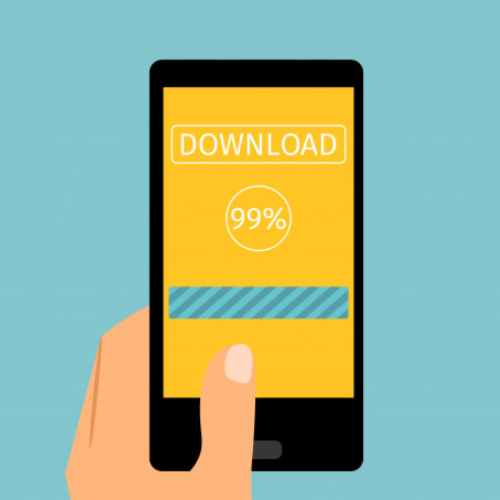 How to Start Digital Marketing Business in India like a ProBY  AYSHA  | August 16.Some lost lives, Some lost livelihoodSituation is getting worse day by day Many people are looking for easy -peasy business options.Many people opt for businesses as their daily bread.As...