Do you want to get started with WhatsApp Marketing ? Here's everything you need to know about marketing through WhatsApp and how it is helpful for your business.
WhatsApp is an instant messaging app that has grown to be one of the most popular platforms in the world. It is a powerful app for whatsapp marketing india.
It supports both Hindi and English languages and can be used by users from all over the city or country. 
WhatsApp is extremely popular in India with over 487 million users. The simplicity of the platform makes it easy for anyone to use. 
When it comes to messaging, you can send as many  as 1500 characters, five images, and three files. You can also send a map location to your recipient. 
You can also track the delivery of your messages through delivery reports.
Unlike email, WhatsApp is accessible to common people and not just the elite. This means your messages will be opened and read, increasing the chances of engagement and action. 
WhatsApp is a safe and secure channel for customers to send private information.
Let's know more about whatsapp marketing india.
WHAT IS WHATSAPP MARKETING INDIA & WHY YOU NEED IT?
WhatsApp is a useful and powerful messaging app that anyone can use for personal use and also for business purpose
There are two different types of Whatsapp. Normal WhatsApp for personal use and WhatsApp business app for business purposes.
You can download the WhatsApp business app to showcase your business profile and connect directly with customers or potential customers that you are winning over to convert them into your regular customers. 
However, the platform lacks some crucial features that help in improving engagement. For example, WhatsApp group chat only supports 256 recipients at a time. 
Despite these limitations, WhatsApp is still a very powerful tool for increasing conversion rates. A Nielsen survey shows that more than six in 10 people would rather chat with a business than shop online.
When you use WhatsApp's personal app, sending too many messages might put your account at risk. This is where WhatsApp Business is better to use.
Showcasing your business is possible on the WhatsApp business app. A lot of whatsapp marketing services are available on WhatsApp business app.
You can use the features such as status to show a demo of your product and remember to build a trusting relationship with your customers.
Give value and don't make every message you send them about making a sale or you might risk losing your potential customers.
You can even use WhatsApp web by going to web.Whatsapp.com if you want to sync your whatsApp mobile apps on your computer.
Doing this will allow you to compose your messages using your computer's keyboard rather than typing on your mobile phone.
You can quickly compose messages and send photos to any media from your computer.
WhatsApp web mirrors your WhatsApp on your mobile phone. It saves you time when you are busy working on your computer.
Why you should use WhatsApp marketing for your business ?
No 1 messaging app
WhatsApp is a free data messenger. It is the most widely used messaging app today. It is a free platform that anyone can use to send messages to anyone under WhatsApp contact list.
WhatsApp is the most popular messenger application that is widely used in India. In India, over 400 million people are using WhatsApp. You can send creative whatsapp messages for customers to engage them in your business.
If you use the app you can impact the people and you can talk to people in your country with that you have a great number of chances to reach your target market.
To connect with customers
1.Enable fast and better customer service
2. To connect with your customers
3. Respond to their inquiries and solve issues right away
This will help your customers experience great support from your business.After- purchase support is important for customers. 
If your product is great but then your customer support is bad especially when complaints arise. It will make your business be rated low by your customers.
It will ruin your business's good reputation through word of mouth and bad reviews turning off your potential customers.
Send exclusive discounts to customers 
If you have a list of customers and they are aware that your business does have a WhatsApp account. You can send offers and promotions to your potential customers.
In addition, you can send vouchers or coupons as discount privileges to encourage your customers to purchase the product.
People love getting discounts so even if they don't need your product or services yet offering coupons where they can get huge discounts will urge them to buy from you.
Send Creative Promotions to Your Contact List
WhatsApp is not limited to sending plain text messages to people on your contact list. You can send message as videos to provide information about your product or services.
People love watching videos more than reading text-based products or still photo promotions. Creative WhatsApp messages will improve engagement of customers.
You can share pictures that you created for a particular campaign for an upcoming product that your customers can look forward to. 
You can share voice messages if you prefer sending recorded voice messages especially if you are in a hurry.
Ask for reviews and ratings 
You can use WhatsApp to ask your customers to give a review of a product or service that they have experienced from your business.
Just give them a link where they can fill out the survey and they'll be glad to fill it up for you especially if they have a good experience with your business.
HOW WHATSAPP BUSINESS APP WORKS ?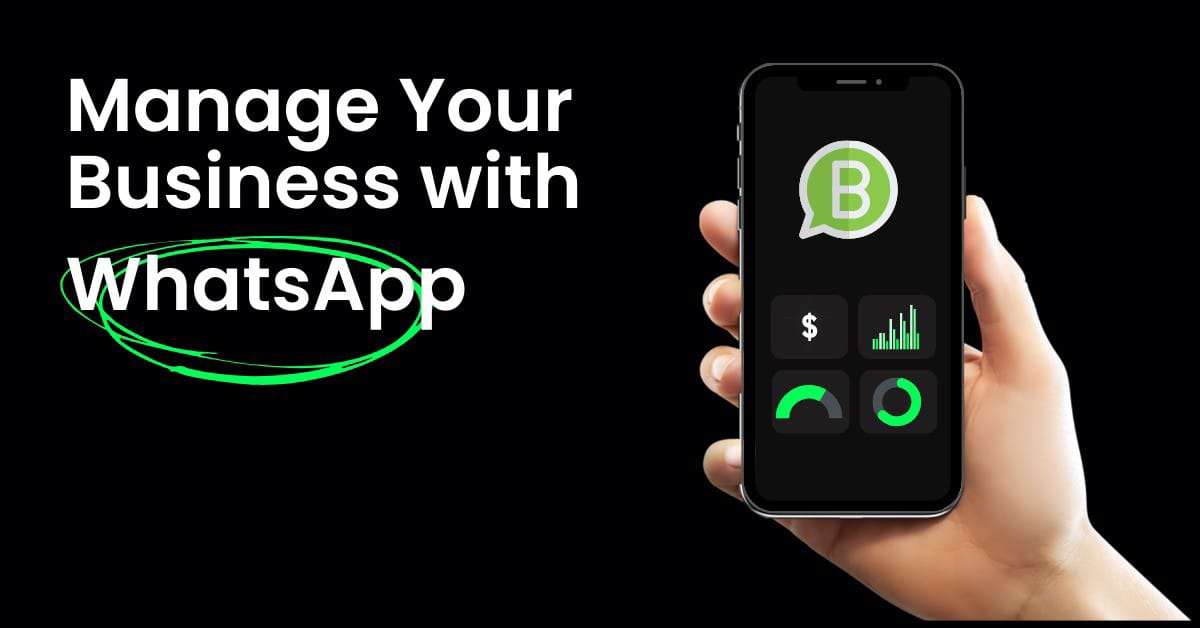 WhatsApp business app is a different mobile application from WhatsApp that is intended for small businesses. It is also free to download.
If you want a WhatsApp business app you need to have a different mobile number to register your business accounts with.
It will be easier to respond to your customers using the WhatsApp business app. 
You can even set auto- replies if customers send you the same message and instead of answering the same on everyday you can set the default answer.
This is very helpful if you are a very busy business owner who needs less time in handling thousands of messages every day.
This business app will save you time in using the app so you can spend more time on more important business activities.
You can also showcase your business profile with the information that your customers will need. 
If they want to go to your local business address to know more about your business through your website or contact you.
Facebook owns WhatsApp so a feature of WhatsApp business that is driving inquiries from Facebook post & page advertisements to your WhatsApp business account is available.
So if your potential customers click the message button in your Facebook ads they will be directed to your Whatsapp business account.
Remember that you need to set it in your Facebook ads manager before you start running your ads.
Businesses can now enjoy the benefits of the features of WhatsApp business app regardless of whether you are using an android or an iOS mobile phone.
WhatsApp business app charges businesses for messages that are not attended to for more than 24 hours.
This feature of the app encourages them to provide good customer service and a good trusting relationship with their customers.
STEPS TO START WHATSAPP MARKETING INDIA
1. Download WhatsApp for Business App for WhatsApp Marketing 
WhatsApp for business provides you extra tools and features that you with extra tools and features that are optimized for business growth.
2. Setup your Business Profile
Upload a profile picture that defines your business (Business logo, company logo, etc.) and mention your business description, company address, email address, website, etc.
3. Save Quick Replies
By using quick replies you can save and re-use the messages that you regularly need to send to your customers.
4. Setup Automated Messages
Setup chatbots on your number which will send automatic "Welcome messages". 
To first- time customers. You can further add on command prompts which will give a suitable response to a customer in no time.
5. Use Message Statics for Analysis
By using the message statistics metric, you will be able to successfully track the messages sent, delivered, and read by customers.
6. Use Labels for your chats
Organize your mobile chats or contacts into labels. This will make it easier for you to find them again. Label Examples are – "New Customer", "New Order", "Pending Payment", "complaints", etc.
WhatsApp is an excellent tool to connect with customers and sell directly to them. This allows for direct communication and increased user engagement. 
Using WhatsApp business app to advertise your brand is free, and you can reach hundreds of thousands of people through it. You just need to have a smartphone and a data plan to access the platform. 
Furthermore, people like to receive discounts and coupons from brands, and the platform allows a business to easily send these messages to their customers. This increases customer loyalty and encourages repeat purchases.
WhatsApp is still a very powerful tool for increasing conversion rates. 
If you want to do WhatsApp marketing for your business,  Please contact Nexxacorporates.com