SAVE 70% OFF on Digital Marketing Full Training
Best practices that will improve your digital marketing strategy? Why do I need it?
As we all know digital marketing has become something that every business needs to invest in, whether it is a startup or an enterprise.
The importance of digital marketing for the success of a business in the current scenario is inevitable. And with a strong digital marketing strategy you can boost your business to the next level.
Since every business has its own digital marketing strategies, What about you?
What are the digital marketing strategies you are practicing for your business? SEO, content marketing, email marketing…. There are so many, right?
But is your digital marketing strategies that good?
Does that provide you with great results?
If your answer is No. This post is for you.
For better results you need to improve your various types of digital marketing strategies.
But how? I'll help you with that.
In this post, I'm going to share 10 Best Practices That Will Improve Your Digital Marketing Strategy. After reading this post, you will have a clear picture of best practices that will improve your digital marketing strategy.
Let's dive in.
10 Best Practices That Will Improve Your Digital Marketing Strategy and enhance your business
The most important thing that you need to keep in mind is that your digital marketing strategy for your business should be cost effective. And it should provide you with great results.
Let's check out what are the best practices that will improve your digital marketing strategy.
CONTENT MARKETING
Content marketing has become a pivotal factor for every business.92% of B2C marketers and 88% for B2B marketers agree content marketing is important to their marketing plans.
You have to create useful content that will attract your target audience and make them love to read since it will solve their problems.
The benefits of content marketing is, It can eventually build trust among your targeted audience and increase conversion rates subsequently.
By adopting digital content strategy for your business, you will get many benefits:
➺Your brand will be more visible
➺Establish lasting relationships with customers
➺Increase brand recognition and awareness
➺Establish credibility and authority
In addition, content marketing also supports your SEO and SMO efforts by providing you with more content for your website's blog, and social media postings.
Even though content marketing takes time to show results. However, the long-lasting impact of content marketing is well worth it by getting you long lasting results.
Let's look at best practices that will improve your digital marketing strategy that should be added in content marketing:
➥Valuable content – Your content should entertain, inform and should be something that connects with your customers. It should be valuable and it should encourage sharing, commenting, and subscriptions to your email and other such actions that contribute to your ROI.
➥Original content – You can use audio, video, or text content. However, you should ensure that your content is original with good quality. It can be difficult sometimes to come up with unique content ideas that will keep up with what is trending. If you are not capable of creating such unique content, you can also approach a content marketing company in Kerala or content marketing expert to create compelling, original content for your website or social media channels.
➥Content that is appropriate – You need to create content that is right for each stage of the conversion process. Your metrics should match your objectives with each part of your content.
Digital Marketing Full Course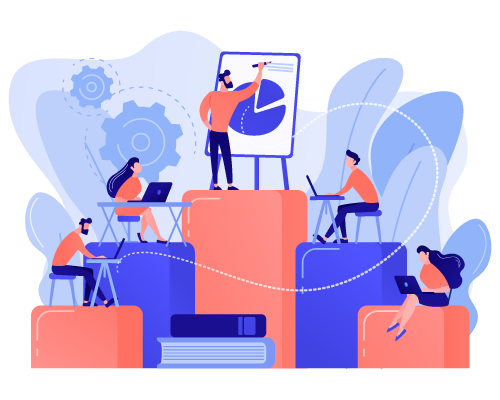 ☑ Best way to learn digital marketing
☑  Become a successful digital marketer
☑  Increase your traffic in 60 days or less
☑  Trusted by more than 30000 students
EMAIL MARKETING
Email marketing is an extremely effective method. Email marketing is an option that can provide a great return on investment (ROI).
In latest studies it says, email marketing boasts a remarkable return on investment of 122%.This is four times more than any other marketing channels that were examined.
These channels include paid search, direct mailing, and social media. Even though email marketing is most effective, not all startups can harness its true potential.
To get effective email marketing you have to make a customized approach to your emails by considering the different types of email marketing lists that meet the needs of your customers.
If you are unaware about email marketing, it's better to join a best email marketing course in Kerala. Before that, read How to choose the best email marketing course in Kerala to join the right course.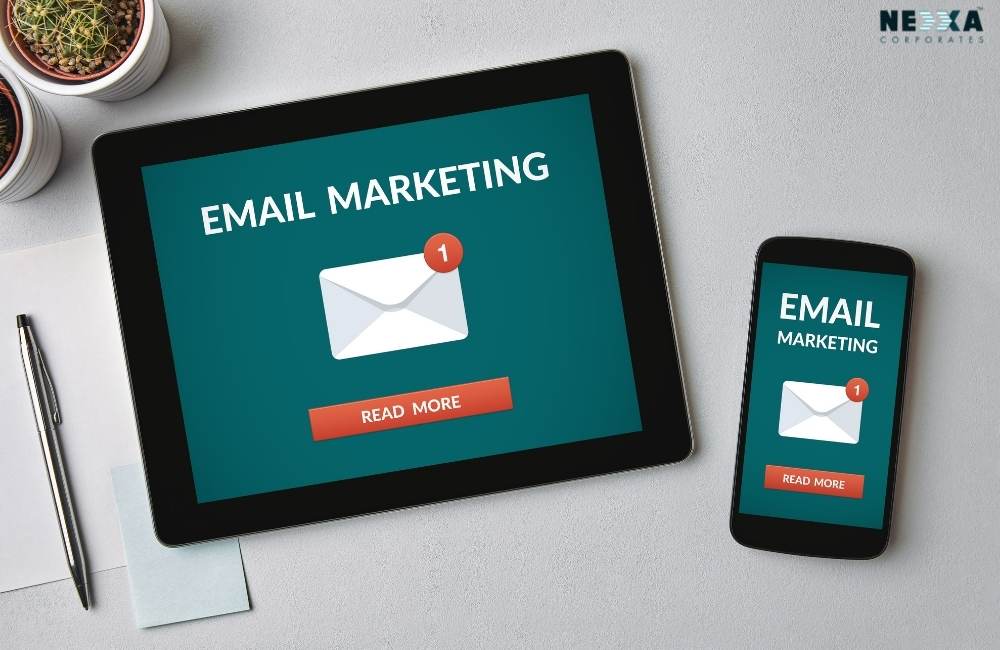 To develop your email marketing strategy, take a close look at your customers' purchasing habits and use that information.
Here are some best practices that will improve your digital marketing strategy that should be added in email marketing to launch a successful email marketing campaign.
➼The subject line is crucial. Make it engaging, catchy, and beneficial.
➼Avoid using jargon in email copy. Use plain, persuasive language
➼Break up text into bullets or subheadings to make it easy to scan.
➼Discuss the benefits that you will offer.
➼Optimize emails for mobile devices
➼Add a professional email signature
If you are not aware about the different email marketing platforms and email marketing tools to do email marketing, you can receive email marketing service by hiring an email marketing consultant or company.
SOCIAL MEDIA MARKETING
Social media has emerged as a powerful marketing tool these days. It is one of the most important marketing strategies for startups.
Learn more about how businesses use social media to connect with customers. Here are some of the many benefits that social media marketing offers:
✔It increases traffic and exposure.
✔Social media marketing develops loyal customers
✔It increases search rankings and generates leads
✔It creates thought leadership
✔Sales increase
You might be thinking about how you can grow your brand on social media?In order to build your authority on social media you need to regularly create quality content.
Let's look at best practices that will improve your digital marketing strategy that should be added in social media marketing:
It is important to be consistent in posting content, and engaging with your followers.
Although social media marketing is becoming more popular among businesses, not all of them are doing it in the right way.
Many are making costly social media marketing mistakes. Let me help you with how you can avoid these mistakes.
Firstly, you have to choose the right social channel to market your business then create a strategy for social media marketing.
Just because other businesses are getting huge success through Instagram, doesn't mean you will get the same result through it as well.
If your potential customers are on Twitter, make Twitter your point of focus. Choose your social media channel by checking where your potential customers hang out most.
Contents and giveaways is an effective method in social media to acquire you more new customers as people love the. You will often see an increase in your sales and customers if you encourage customers to promote your products or services in return for a free product.
Another powerful method to implement in social media is influencer marketing. Since Influencer marketing is rapidly becoming a popular trend, Startups can use influencer marketing to help grow their brand.
The best part about influencer marketing is, it is much less expensive than the traditional marketing channels. Here are some reasons startups should embrace influencer marketing.
➣Customers have become immune from traditional marketing channels
➣Influencer marketing is cheaper than other promotional methods.
➣It's easy to implement influencer marketing
➣Influencer marketing's word-of-mouth aspect builds trust in your brand
Because of the authenticity of influencers, customers will be more likely to engage with your brand.
If you are worried about the budget it's ok if you don't have a big budget. You can find micro-influencers for your startup.
And the happy news for you is that they have higher engagement rates than macro-influencers. Read more about the influencer marketing trends 2021.
A good social media marketing consultant in Kerala who can provide best social media services and can help you with an effective social media strategy for your business.
OPTIMIZE YOUR WEBSITE
Most of us don't often think about web design as a marketing tactic. But do you know that, it can influence the amount of time and attention a user will spend on your page.
Your website is the center of your efforts you have taken in digital marketing.
So if your page is not interesting, clean, or easy to read, it won't matter how much time you put into strategy development – you're still going to lose customers.
If you don't have the designing skills, then it's worth hiring a web optimization company to create a website that is attention-grabbing. Or you can join the web development course in Kerala and learn how to create awesome websites.
Make sure your website and social media channels are mobile friendly as Customers are now accessing the web via smartphones and tablets.
So, It is important to make your website and contents accessible on all devices. Let's look at best practices that will improve your digital marketing strategy that should be added in website optimization.
For that Here are some tools that will help you in creating an attention grabbing website.
❑Canva 
One aspect of Canva I really like is the templates that help design great looking images even if you know nothing about layout or what fonts go together. They're constantly adding new images and tools, such as infographic templates, to help you out.
Canva is a great tool to create social media images, whether they are for your profile or images for posts. One aspect of Canva I really like is it's templates. They allow you to create beautiful images, even if your knowledge is limited on layout and fonts. You'll find new images and tools that are constantly being added to Canva, including infographic templates.
❑Photoshop
Photoshop is an expensive tool, but it is really a great design tool. And it is also difficult to use, but there are many tutorials available on YouTube now. Photoshop also includes mini tutorials to make it easy to use.
❑Kuler
Kuler Adobe Color is the best choice if you don't like mixing colors. It lets you either import an image to see the colors or choose a color from the list to create colors that match your original.
SEO OPTIMIZATION
Now you have built a website with an attention grabbing design, and created service pages for all the services you offer.
And you think visitors will visit your awesome website. Right?
Wrong!
You are not the only one with the website in your niche. How can your website appear on the top of the first page on search engines when the customers search for keywords that are relevant to your business?
Here the role of SEO arises. Do you know that people tend to believe the websites that rank on the top of search engines are authentic and trustworthy?
So, if Your website ranks high in search results for keywords related to your products and services, this gives the impression that you're a trustworthy company.
Read more about what should be the first step of a structured SEO plan to know about the types of SEO and various SEO optimization tools and SEO optimization tips.
For every startup SEO optimization is an inevitable factor. Be sure to use the best SEO optimization practices on your website. What can you do more?
You need to be consistent in tracking your SEO. There are many tools that can help you with your SEO needs. These tools help you conduct keyword research, track your SERP rankings, monitor your competitors etc.
However, there are so many challenges faced by businesses related to SEO and If you don't know how to improve SEO, By hiring an SEO expert in Kerala you can overcome these challenges.
DIGITAL ADS
Online advertising is a great way to help digital marketing succeed. This includes :
PPC (pay per click) campaigns such as Google Ads, Microsoft Ads, social media advertising on platforms such as Facebook, Instagram, LinkedIn etc, and mobile ads.
Pay-per-click marketing (PPC) is the best way to use search engine advertising to drive visitors to your site. PPC can is a powerful marketing tool that generates ready-to-sell leads.
Focus more on infographics. Infographics are loved by everyone because they are visually appealing.
Our brains are able to process images much faster than text. People will share pictures more often than text.
AFFILIATE MARKETING
An affiliate program allows people to share information about your business products or services and help grow your market through a commission-based platform.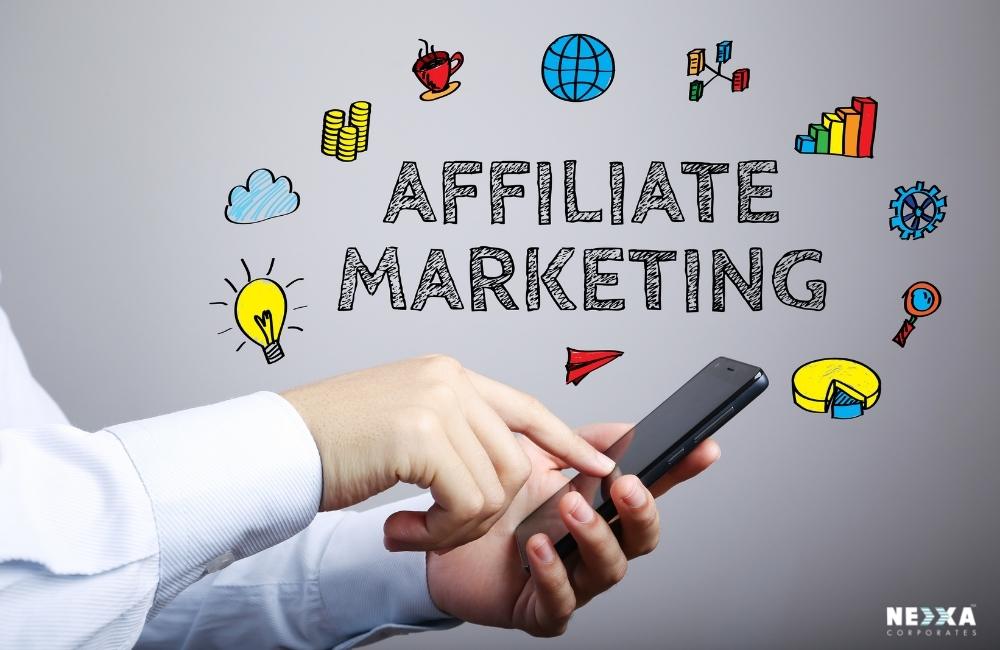 If you don't know how to start affiliate marketing ,I'll exaggerate it to you. To draw in leads, you can recruit affiliates to your brand. They are like salespeople, who are paid a commission.
You can pay them based on the number of sales they make or on fee per product.
But, how do you track these sales? Don't worry you can track the sales through the affiliate links, which are personalized links that you give your affiliates.
They will share the link with their social networks, who can then use the link to visit the site and make a purchase.
These customized links can be generated using tools such as Google Analytics. You can also track how many sales each link brings in to track your affiliates' performance.
Affiliate programs help to improve your marketing efforts quickly.
REFERRAL MARKETING
Referral marketing is one of the best ways to promote your brand through your customers. In such situations, a referral marketing strategy could be a great option.
In referral marketing each customer will be given a referral code to share with others.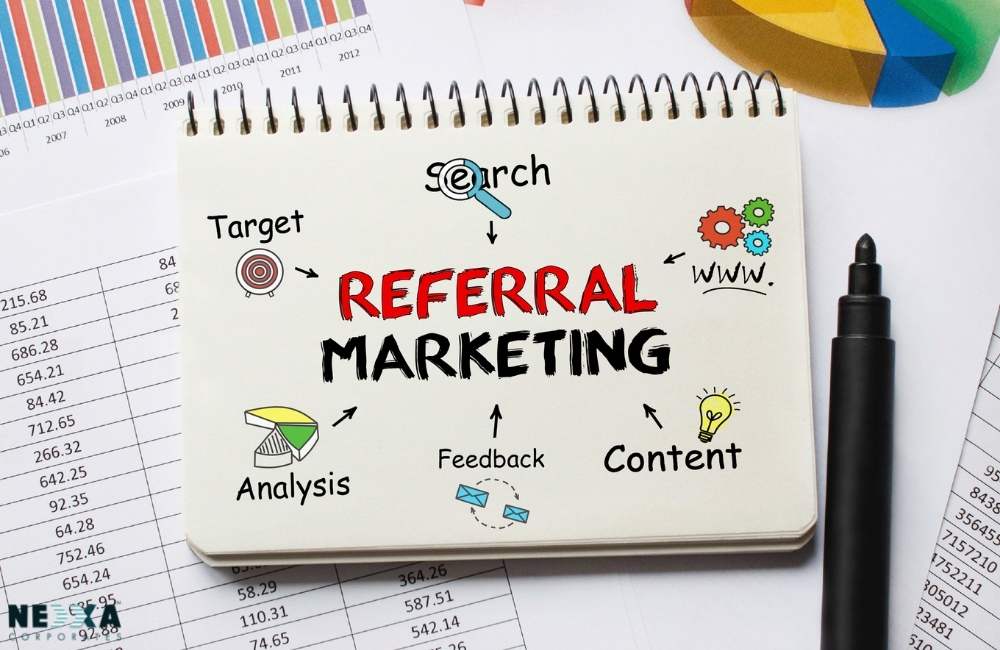 What does it all mean? You can offer a discount or freebie to a customer who refers someone else to your brand.
And you can provide some discount to those customers who purchase from you from their circles. This will encourage them to refer others and can help you grow your startup.
InviteReferrals is a tool that can help you set up a referral system. It makes it easy to set up your referral campaign on social media, website or mobile app. This tool also provides you with detailed analytics on your campaign.
KEEP AN EYE ON YOUR ANALYTICS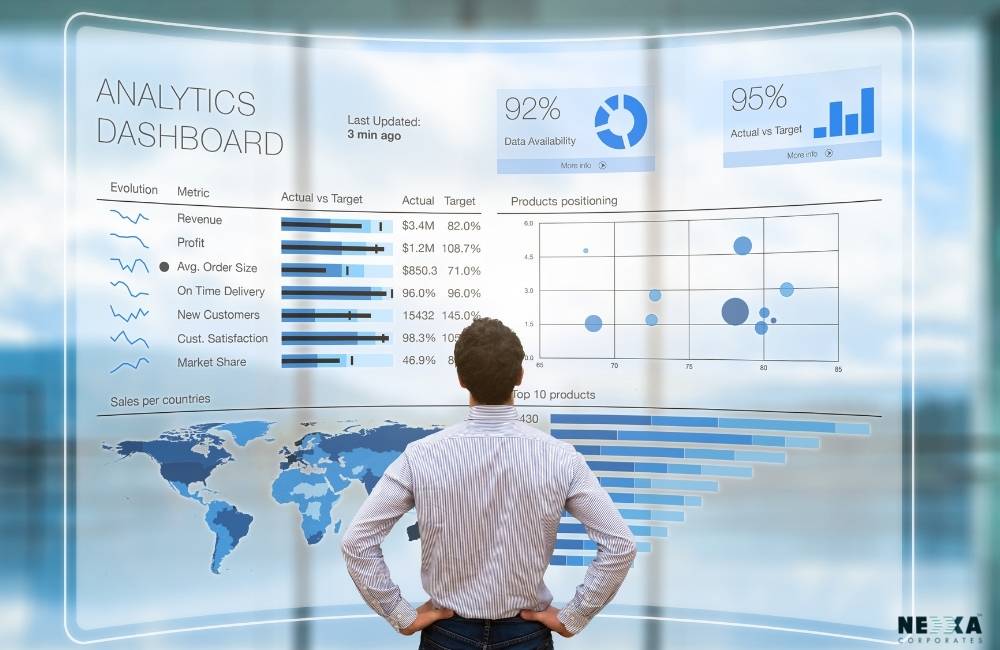 Analytics is the right combination to make digital marketing a success. Google Analytics is a perfect tool that allows you to understand the most important elements of your website, and how visitors navigate it.
There are many great tools that can be used to analyze your website beyond Google Analytics.
Or you can also get help from a digital marketing analyst. Analytics can help optimise your website.
INTEGRATE & IMPLEMENT STRATEGIES & CAMPAIGNS ACROSS CHANNELS
It can be difficult to integrate these strategies, especially in larger firms where different teams manage different platforms and handle different aspects such as or content marketing paid and social.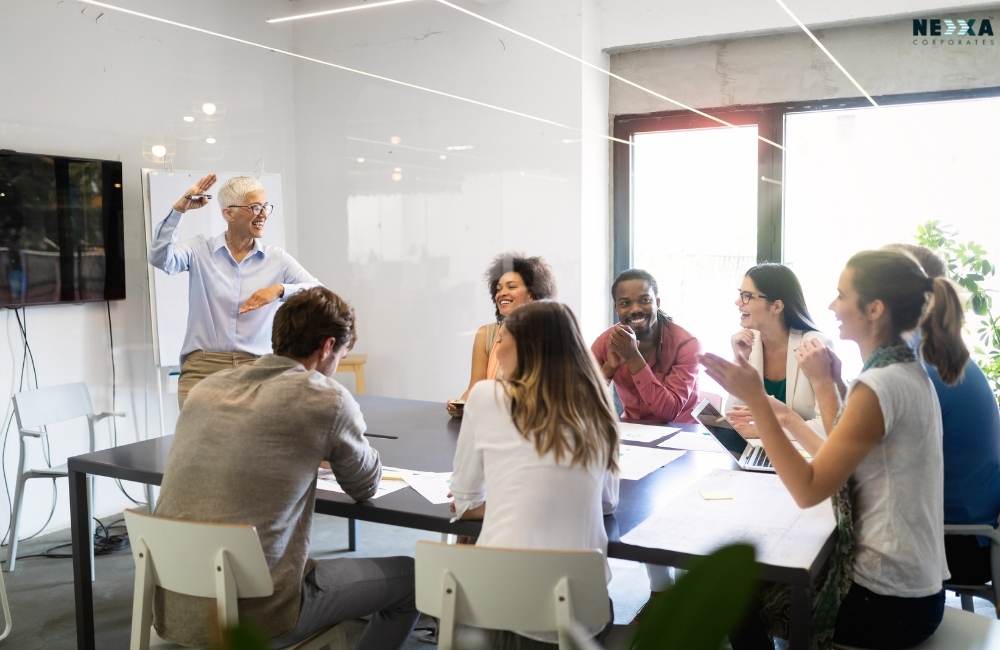 But for a successful digital marketing this is an underrated crucial strategy. Let's look at how to integrate across these different tactics into digital marketing success.
➥Strategic planning- A strategic plan is the first step to integration. Coordination does not only come from messaging but also elements like mission and goals, which help to integrate efforts by providing a framework under which teams can create infographics and posts.
➥Creative meetings- It is vital to bring everyone together. Everyone should be able to share what they are working on. And also businesses or companies can receive feedback from them about how to expand their effort across multiple platforms.
➥Master plans- A person should be responsible for digital marketing success. This person will coordinate efforts between teams. There may be an approval process in which the top person approves everything before it is published.
The wrap-up
By choosing the right digital marketing strategies and improving them helps you stand out from the crowd. I hope this post has helped you to know the best practices that will improve your digital marketing strategy. Share your opinions in the comment section. I'd love to hear about them.
✦✦✦✦✦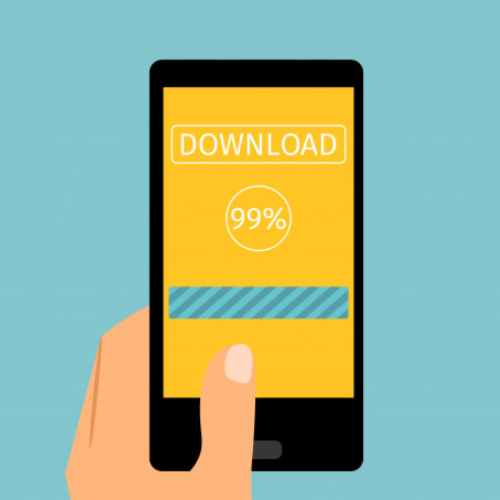 Facebook Marketing Agency In KeralaBY  NASIREEN B |  Dec 30.Facebook isn't new. Every company needs a Facebook presence to in their business!! At present , Facebook  has  more  than  3 billion  active  users  worldwide  and  is growing  at a  rapid  speed...