Chatbot benefits for business is really thought-provoking for entrepreneurs.
The AI-powered chatbots enable powerful chatbot business opportunities and maximum impact on your business.
Let us go!
Hi

Thankyou for your reply

How can I help you?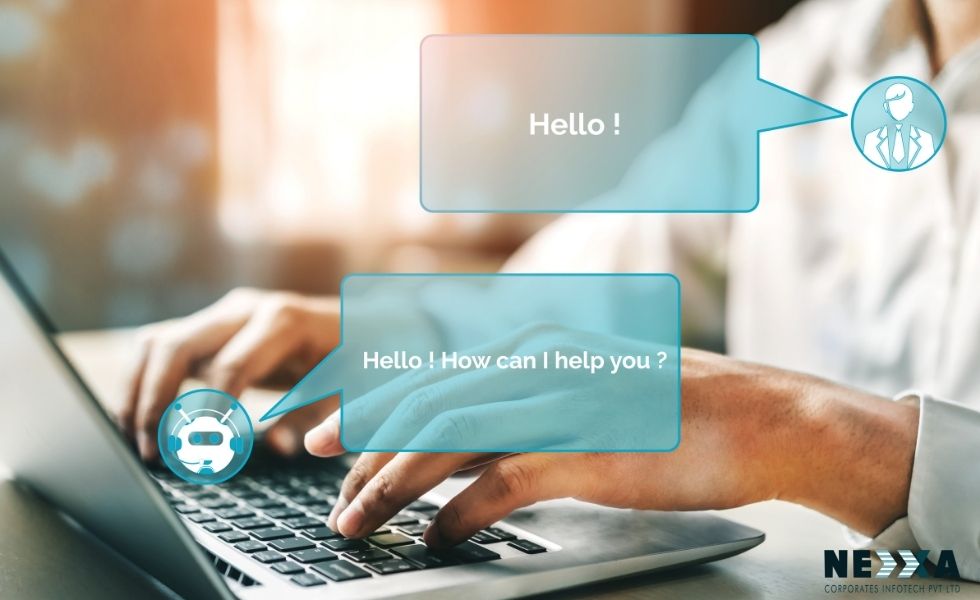 You are not logged into a customer service section, Here is a glimpse of chatbot conversation.
I am sure you, are familiar with it.
because today we all are searching everything online and making decisions based on the results we got.
So, very often, you had engaged in conversation with the producer of a particular product or any other service provider.
Right ?
Because we have many queries before making a purchase decision, and we have another set of confusions after the purchase.
But we don't have time to visit the physical store frequently or sometimes no physical store is available.
Because it is an online world and e-commerce stores are thriving!
So, chatbots are our favorite salesman out there.
It's one of the rarest kinds of humblest salesmen we have ever met.
Talking sweetly,
Not being rude
So sweet
Hehe!
A common advantages of chatbots communication with customers must be quick, whether for marketing, sales, or customer support.
otherwise, they will get irritated
And feel grumpy.
If your company hasn't been able to provide smooth customer service your customers won't stay with it.
There comes the benefits of chatbots for business.
AI powered chatbots are able to bring their voice to the forefront since they can be automated for customer communications and enhance assistance in a huge way.
In reality, 58 % of customers are in favor of companies being able to use chatbots in order to enhance their communication strategies and provide the best experience.
With so many advantages of chatbots for businesses, it is imperative to immediately begin planning to automate your customer service and make sure that customers have a smooth journey through every stage.
As the world becomes increasingly interconnected and digital, chatbots are becoming businesses and customers ' most reliable allies.
chatbots that have been programmed and created to quickly respond to user queries.
For example, the bot that you can talk to regarding a product within the small pop-up window in the bottom right part of your display while you are doing courses shopping is the chatbot.
But, chatbots have many applications and are extremely versatile.
They can be utilized in Human Resources management, in school administrations, and in many other settings.
With the help of algorithms, basic chatbots, also known as chatbots are based on rules and are able to handle basic tasks such as suggesting products or setting appointments.
However, there are some extremely advanced chatbots, referred to as artificial intelligence-powered chatbots that make use of Natural Language Processing (NLP) and Machine Learning to perfect their understanding of the inputs of the user.
Chatbots with AI can tackle more complicated tasks.
Let us stop talking about complicated aspects of chatbots and start looking at the advantages of chatbots.
It makes a big difference to your business.
Also read: use of social media in customer service
Are you not convinced to incorporate chatbots into your company yet?
Let us walk you through the top advantages chatbots can offer your business, customers managers, employees, and customers.
12 Remarkable chatbot benefits for business
✦ No off day for chatbots
The primary benefit of chatbots is they are able to work. They are available all day long all week long.
In the present, Super office found out that 88 percent of customers are expecting an answer from businesses within 60 mins and 30% anticipate an answer in one hour at the most.
A study done in conjunction with the CMO context.
l found that being able to provide rapid responses to clients was the top quality factor in good customer service.
In a world that is increasingly globalized, where customers are expecting quick, and even instant responses from businesses in different parts of the world, chatbots are likely to prove very useful.
Yes, benefits of conversational AI.
✦ Chatbots create more conversations
A study that was conducted by Mobile Marketer discovered that young people prefer talking to chatbots over an employee who is human for instance, when they need to know the status of an order or looking for more information about an item.
This is because they need quick and accurate answers.
Additionally, they are more at ease asking questions to chatbots since they know they won't be judged if they think their question may be a bit ignorant.
So, implementing a chatbot in your company will result in more interactions with customers.
Because no more judgments, and feel free to ask. It is yet another advantages of chatbots
✦ Chatbots are able to handle multiple
   customers simultaneously
 A human worker can handle between 3 and four simple customer queries at a time. Advantages of chatbots however, you can manage as many inquiries as you'd like simultaneously.
Through automatizing responses to the majority of inquiries, chatbots dramatically make employees' lives easier so that they can concentrate on tasks that add value.
✦ Chatbots don't have to be subject to             
     mood changes
One of the important chatbot benefits for business is that the chatbot is not subjected to mood swings or no more leave for them.
Employees may be sick and won't be capable of responding to customers' inquiries for several days, resulting in additional work for employees, or additional work for them once they return to work following sick leave.
The introduction of a chatbot to your business will ensure that your staff won't drown in requests from customers as chatbots can solve each question.
Furthermore, employees might be depressed and thus less accommodating to demanding demands.
Chatbots aren't subject to emotional swings, and they are available to respond to customer questions, all day, seven all week.
This is even more significant considering that according to an study released by Microsoft, 56% of customers around the globe have a time or more quit conducting business with a company due to poor customer service.
✦ Chatbots can gather and analyze 
information
After you've incorporated chatbots into your business, you've created an all-encompassing report telling the chatbot how it is utilized by clients, what types of kinds of requests are most frequent or recurring, etc.
Then, you'll be able to analyze the data and modify the chatbot in line with this data and enhance your chatbot after it's been implemented.
✦ Chatbots can allow you to 
    personalize   your interactions
    with your customers
As mentioned in the previous paragraph, chatbots can collect information by analyzing customers' inputs.
With this information, they are able to alter conversations to the user depending on a variety of factors like the type of request they make and the manner in which they talk or speak, etc.
Chatbots from the past can for example include the name of the user during the conversation.
Chatbots with more advanced features can dramatically personalize conversations that make the conversation more natural and enjoyable for the user.
This is a significant benefit of chatbots in customer service. 
✦ Chatbots are able to speak several               
      languages
In India, we people are unity in diversity.
Additionally, it is costly and difficult to locate a support representative who can communicate in multiple languages.
If your company is established or expanding throughout India and internationally, you should certainly consider using a chatbot because they are able to speak a range of different languages. 
They are able to answer questions in a variety of languages.
They are also able to directly inquire for information about the language that customers are using at the beginning of conversations and adjust in accordance with the language spoken.
Chatbot! you are amazing..
✦ Chatbots are a great way to
automate a  variety of procedures
Chatbots go beyond simple chatbots.
They are able to be linked to numerous APIs that, for instance, allow them to handle the widest range of customer' demands.
They also can automate tedious and repetitive tasks such as sending out emails to customers and prospects or answering questions and many other things.
If embedded on an e-commerce website, chatbots are also able to directly handle payment transactions.
Apart from being useful in courses purchasing, chatbots may be useful for the HR team in helping employees manage routine tasks like the granting of annual or sick days and other such things.
Advantages of chatbots, chatbots are more way to go.
✦ Chatbots can be used anyplace
program allows you can quickly create a chatbot and put it in the channels you'd prefer: Facebook, Messenger texts, Slack, WhatsApp, and many more.
As many channels, the chatbot can be placed on and the more people you'll be able to connect with.
✦ They can boost your sales
If you are able to provide the right information and offer to your prospective customers when they are ready, you can significantly increase the likelihood of closing a sale.
Chatbots will assist in this.
For instance, a chatbot will offer assistance on your website and help the customer on his journey through your website and courses shop.
It may also offer advice and aid the user by, for instance, helping them select an item or suggesting appropriate offers.
A study conducted by Intercom reached the conclusion that businesses could increase revenue by as much as 67 percent thanks to the aid of a chatbot.
According to the survey respondents, these reasons are the primary reason:
➣ The company can respond faster to inquiries from customers. They can respond three times quicker.
➣ Chatbots in addition has also helped them increase the satisfaction of their customers with support at a rate of 24 percent. 
✦ You will gain insight
into the behavior of
your customers
Another major benefit of chatbots for business is the insights they give into the behavior of customers.
You can gain valuable information about your future business strategies from the issues, questions, and products that are talked about in chatbot chats.
As an example, you could improve your content strategy according to the issues and questions of your clients.
You can identify what is motivating your customers and the issues they are facing.
This allows you to develop content that gives the correct solution.
These insights can also be useful in your product range.
For instance, you could determine popular items in order to position them better on your shelves.
There is also a chance that your customers may ask for items that aren't in your portfolio of products.
In this scenario, you can include the products in your inventory.
✦ They are able to use a
variety of possibilities
Chatbots provide a variety of uses and aren't restricted to one specific sector or usage.
For instance, typical examples of use include:
➣ Customer Support Helping with FAQs, offering support in the case of issues
➣ Marketing lead generation and product consultation data collection, improve interaction
➣ Sales Leads: Qualification of leads and assistance during the entire sales process
➣ IT Service Helpdesk Support for both external and internal software for service desks
➣ HR Help with HR development or onboarding
so , these are some of the amazing benefits of chatbot for businesses for every aspect of a business , let us be ready to face the future business.
Also read : Best practices that will improve your digital marketing strategy
Be prepared for the impact of chatbots
Chatbots are slowly changing the face of customer communication.
Chatbots are bringing a new dimension and dimension to various aspects of the industry, including customer service, sales, marketing, and engagement.
That is why we can say chatbot benefits for business are wonderful!
Your business must have a plan in place to make the most of bots for lead generation, customer insight, onboarding, and customer support scalability.
It is important to identify your areas of concern first, then implement chatbots to gain the desired business benefits.
Majorly, chatbots avoid any additional expense like hiring customer service professionals and other human workers.
In order to get maximum profit incorporate conversational Ai into your business.
There are so many benefits to businesses that integrating a bot into your business and would be a mistake ever. If you plant it properly.
Also read: better user experience in your website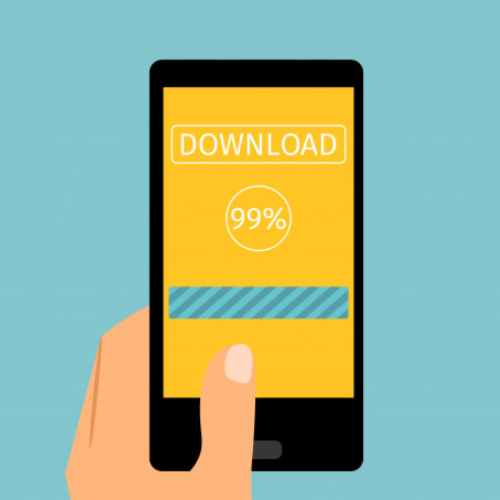 Marketing  for  education - Smart  Digital  marketing  strategies  you  can  implement  to  boost  sales  and  branding By  NASIREEN | Date  :  05-MAR-2022    Home > Blog > Marketing for education - Smart Digital marketing strategies you can implement to boost...