Promoting health care business through digital marketing?
What? How?
Is it like the doctor posting a snap with his/her patient? What is it?!
You might be confused about what is the role of digital marketing in healthcare industry .
Let me explain the importance of digital marketing in the healthcare sector and how to promote health care business using digital marketing.
Do you know that digital marketing is a profitable strategy to get more patients? It also makes it cost-effective to advertise a healthcare service.
Excited? Then read along!
Since digital marketing is a cost-effective way of advertising a healthcare service, It's impact on digital marketing in health care is huge. It is a lucrative strategy for attaining more patients too.
Digital marketing in healthcare has availed the health professionals to show their expertise to potential patients through the digital world and expand professional territory, and improve healthcare reputation.
Since digital marketing is crucial for healthcare service delivery, if you have not yet implemented it yet, It's the right time.
This article will help you to know the benefits of using digital marketing in health care and the best strategies on how to promote health care business using digital marketing.
Let's find out the answer to your doubts, why digital marketing is important in healthcare? How to promote health care business using digital marketing? Learn more about why business need to invest in digital marketing.
How to promote health care business using digital marketing – It's Role and benefits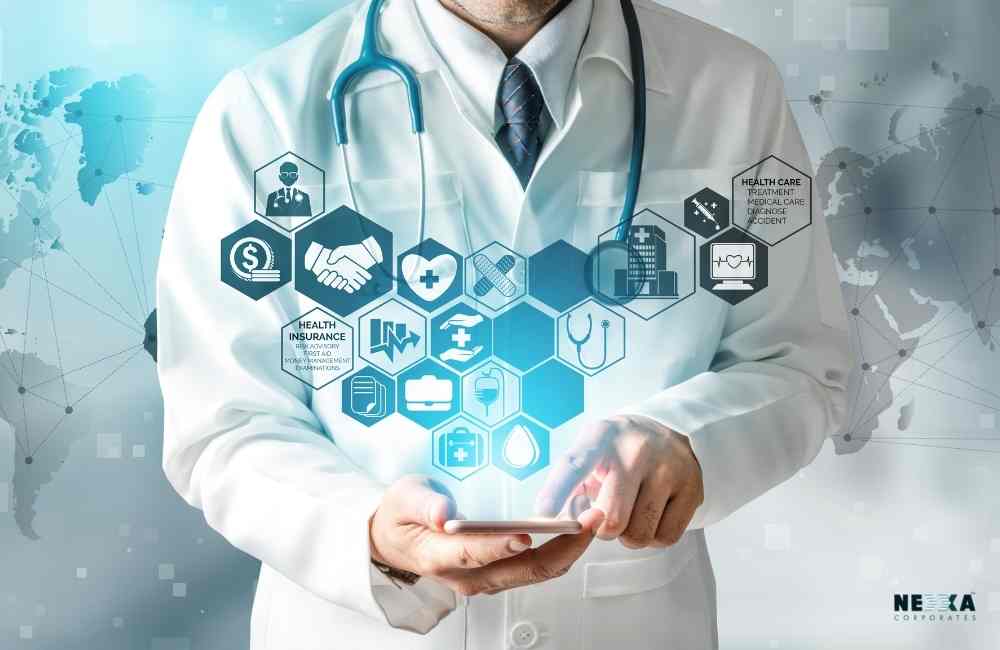 Digital marketing tactics can enhance healthcare in many ways. Let's find out the role of digital marketing in promoting health care services.
 Role of digital marketing in healthcare industry.
➪ Potential patients are available online
According to the old saying, "fish wherever there are fishes". Everyone lives in the digital age today. Statistics show that the internet is responsible for most of the best healthcare deals.
➪ Mobile devices usage has increased
Most people now look to their smartphones for information. You can find everything from the most recent football score to the most recent supplement in town on your mobile device. This trend can help digital healthcare marketing make a comeback.
➪ Everything is tracked by digital metrics
Digital metrics are very powerful and can track any trend or happening that is crucial to run a successful campaign.
➪ Email marketing – a great way to save money
Email marketing can be used by health care to reach out to patients and reap many benefits from it. Learn more about the best email management softwares to promote your healthcare business through email marketing.
➪ Targeting specific demographics
Digital marketing helps the health cares to segment their to target specific areas, suburbs, or healthcare territories. This makes it easier for them to reach the right audience.
➪Reputation is important
In recent days, reputation is very important to prospective patients. They look up the reputational aspect of a business before giving them a try. Using the various digital marketing tools, health cares can now display professionalism, reliability, and reputation.
➪The majority of health care workers are college-educated
A study of think with Google recently found that 75% of those who search for health-related topics are college graduates. And Half of these people are searching online for information for a particular healthcare professional.
➪Change is constant
To connect with the right hospital or medical practitioner, people are diving into the digital marketing healthcare industry. Hence it is the best, most reliable and easiest-to-implement strategy to market health care.
Since there are many benefits of healthcare marketing let's look at what are the benefits of digital marketing for healthcare services.
Before moving on to that, let me remind you that if you want any of these services or assistance or all of them for you pursuit, dont hesitate, click down below and get the best services rated #1 in whole India.Get to know more strategies
 benefits of digital marketing for health healthcare services
➥Increased patient referrals
Since digital marketing gives you access to a variety of professional tools and software, it allows you to scale your campaign to achieve maximum performance and it also helps you to generate quality leads for your healthcare service
➥Better visibility on Search Engine
 Do you know that one in 20 Google searches is related to healthcare. This includes health and wellness tips and disease symptoms as well as diet tips and more. You can improve your chances of appearing on Google's first pages by using digital marketing and search engine optimization.
➥Targeting based on locations
Digital marketing helps the healthcare centres to have the option to target specific demographics. This includes age, gender, location etc. This will make it easier for health care to communicate with patients and allow them to have a more personalized experience.
➥Data-driven decisions
It is true that traditional marketing makes it difficult to track down information about patients. However, digital marketing makes this process easy. Digital marketing makes it easier to make informed and data-driven decisions. There are many advantages of digital marketing over traditional marketing.
➥Cost-Per-Acquisition
Your total ad spend can be reduced by implementing a digital marketing strategy to acquire new clients. Medical centres are spending a lot of money to acquire more patients on print and TV ads compared to the amount they spend on a digital marketing campaign.
The importance of digital marketing in healthcare is becoming crucial in the current scenario.
 how to promote health care business using digital marketing-Digital marketing strategies for hospitals and healthcares
 Digital marketing has gained a huge popularity because it allows people to get quick access to a specialist and get information from their own home.
Let's outline some of the most effective digital marketing strategies for hospitals and healthcares.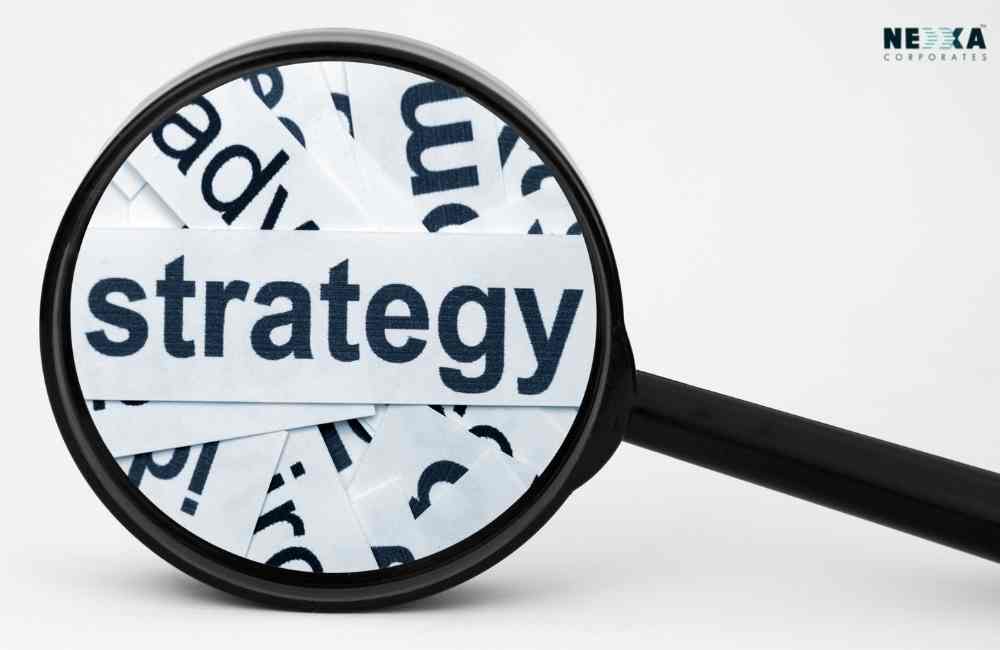 ❑ Content marketing strategy
Content marketing, like many other industries, has proven to be one of the most effective ways for healthcare professionals to connect with patients.
It's more challenging than ever to get your message across in a noisy world. You should focus on your marketing efforts. You can create amazing content and help save the day by getting your brand before the right audience.
Content marketing is a way to share your expertise with patients, whether it's via blog posts, infographics or video contents.
If you are a gynaecologist for example, you could share information about diet tips, nutritional advice, etc.
Always provide valuable content. Don't be promotional in your content. And also avoid using so many medical terms.
This can make your content less interesting. Try to speak native than formal so it is easier to understand and connect with the audience.
Here's a tip. Don't limit your content creation efforts only to your website. Content strategy does not mean writing content and hoping that it will appear on the first page in search results.
Consider posting the original content to social media platforms, as well as guest posts on highly-respected digital platforms. Since there are many platforms available, you should make the most of them.
❑ Local SEO
Search Engine Optimization is a key component of user experience. An efficient local SEO strategy will help you to scale your healthcare business.
Websites should include the features such as responsive design, quick web loading, voice and mobile search optimization, simple navigation, quality content, and easy navigation in order to stand out.
SEO is a digital marketing strategy that helps to increase your online visibility. A professional SEO agency can help you target a specific area, improve user experience, brand visibility, increase traffic to your site, and more.
Read more about how to do SEO audit for website step by step. Every healthcare organization can benefit from location-based SEO.
If your healthcare company or business have a physical location Geo Tagging and location-based SEO are the best tools for supporting your marketing.
❑ Mobile responsive website
Your website's quality is crucial to the success of your healthcare marketing strategy. Is your website the best choice to help your website visitors?
Since Google algorithm updates took place and Google made it clear that search results would only be displayed if the website's mobile version is higher than the web version.
Your digital healthcare marketing website should be mobile-responsive to gain organic traffic. Learn more about Google search console insights.
The websites that are not mobile-friendly will be removed from search results, except for the branded keywords.
When redesigning your mobile experience, there are some other things you should consider. Make sure your call-to-action is clearly visible on all pages that have them.
❑ Create a strong social media marketing plan for healthcare
Social media is one of the best ways for the healthcare industry to reach more people, including potential patients. Read more to know about how businesses use social media to connect with customers.
Hospitals and healthcare professionals can target specific demographics through social media marketing, including age, sex and location.
Social media is becoming more popular among doctors to increase patient engagement, grow their practices and be thought leaders in their fields.
You can utilize your time by focusing on one or two most important platforms for your patients.
Social media marketing allows you to not only market your healthcare services but also educate others about certain health issues and also provide tips for mental and physical well-being.
For that you should create and follow a social media marketing plan for healthcare to generate more than 12 likes and shares.
For this, it involves a consistent posting schedule, original and visually appealing posts as well as replying to reviews.
You can streamline your social media marketing for healthcare with the help of a social media marketing company or by learning the details of your chosen platform.
You should also make investments in developing relationships with influencers who will be able to showcase your products and spread your company message. Learn more about influencer marketing trends 2021.
❑ Consider pay per click advertising
PPC is an advertising service that is used by search engines, social media and other platforms. You only pay for leads who click on your ads.
PPC ads enable your healthcare website to be found on search engines and drive more traffic. You can monitor the progress of your PPC ads, to see which ones are working and which ones are not.
❑ Mobile marketing
Everybody uses smartphones, young and old. Mobile marketing is used to target people who use smartphones, tablets, or other handheld devices that have internet connectivity.
Popular ideas that work in mobile marketing include text messages, in-game mobile marketing and mobile image ads.
Mobile marketing is a great way to reach a wider audience and to share information that can be health beneficial. It can increase your reputation. And the answer to the question how to promote health care business using digital marketing would be incomplete without that.
❑ Email marketing is a great investment
Email marketing is a cost-effective way to keep a healthy and close-to-direct relationship with patients.
While sending the emails you should personalize the emails based on demographics such as age, interest, location and health condition.
Make sure to create friendly messages with appealing subject lines and calls for action.
A best email marketing service that provides you with an effective email marketing strategy can help you to generate more leads and patients for your hospital.
❑ Video marketing
Video is a powerful marketing tool that you should try. Video can personalize your brand in a way that makes it more approachable to people, especially in an industry where doctors and medical equipment are intimidating.
Video is the best medium for engagement. And this is why TV ads were the ultimate marketing tool.
And this is the reason behind YouTube's success. YouTube is more than a video site. YouTube is a search engine that has more searches than Bing, Yahoo!, AOL and Ask.com.
This is why you, as a marketer in healthcare, should consider including video marketing. As healthcare marketer you can use video marketing to increase trust and awareness.
The video you are going to upload should have both quality and quantity. Don't let perfection stop you from being 'good enough'. You can always improve video content.
But don't let this stop you from launching it. Put good content out there, and the results will speak for themselves.
Since everyone with a smartphone can easily make videos, encourage your marketing team members to capture any information that might be of value to your customers. Note that your videos should be between 2-10 minutes in length.
Here's a tip. Shorter videos that include health tips can be easily shared on social media.
So consider this as the desert in the answer of how to promote health care businees using digital marketing.
☆ Wrap-up
Digital marketing for healthcare is crucial as health marketing is now the norm for any professional healthcare service.
For the growth of healthcare services an online presence is crucial as it allows you to reach a wider audience through the internet.
A patient's experience with the brand and their brand reputation will be the key to a long-term successful digital marketing strategy.
We hope this post has helped you with a deep insight on how to promote health care business using digital marketing.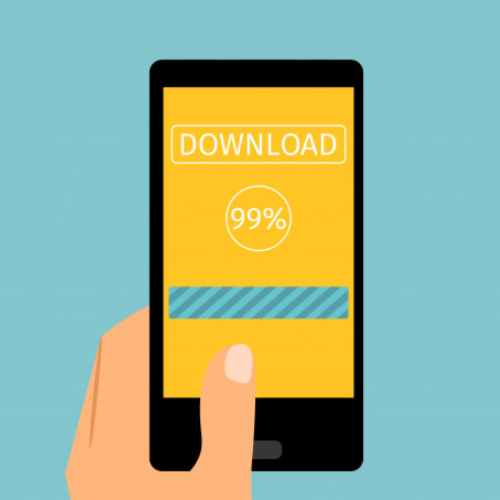 Marketing  for  education - Smart  Digital  marketing  strategies  you  can  implement  to  boost  sales  and  branding By  NASIREEN | Date  :  05-MAR-2022    Home > Blog > Marketing for education - Smart Digital marketing strategies you can implement to boost...