Why is visual search important?
One of our clients asked this question in between our talks.
I was saying the importance of visual search in E-commerce SEO.
There, I thought why did we write about how sites can benefit from visual search
Let us look upon why visual search? or
What is visual search?
Visual search is a new technology in the field of AI (AI) as well as machine learning (ML) that can change the way consumers search for and purchase products. 
Through streamlining the way we search, companies will be closer to the immediate gratification that a lot of customers want.
62 % of Millennials are keen to visual search for any new technology. Some of the major players like Google, Amazon, Pinterest and Bing, the main players in visual search have already developed substantial capabilities in this area.
"The new search of the future will revolve around images rather than words," stated Pinterest CEO, Ben Silbermann.
With so much branding and consumer weight behind it, it's not a surprise that visual search is expected to be the biggest major trend in 2022.
Let me clarify why is visual search important with some examples of visual search.
If you're searching for the perfect style of decor for your home or a dress for an event or even information on the location you've stumbled in, visual search is the most effective tool available.
But don't think visual search will aid you always.
For example, if you are looking for editing software for your editing needs, the visual search won't help you.
But, Be aware that 90 % of information processed by our brains is visual.
Sometimes, words aren't able to accurately describe something that we observe. This is why visually-based search can be so effective and why some of the world's largest companies investing in it.
Let us talk about our topic.
Why is visual search important in 2022
simply put, visual search uses images to encourage product searches on the internet that are searched by customers.
Algorithms will look at an image from the web and provide buying options for either the specific item or similar ones.
HubSpot's most recent Survey of 2019 statistics discovered a distinct trend: how important visual media content is on social networks.
One of the studies that were highlighted discovered that an average person is able to remember about 65 % of the content they view more than three days later.
If you consider that the average person experiences around 5500 advertisements every day, that amount of recollection of images is remarkable, and ought to be an alarm for all marketers.
So the future of visual search is twinkling like a star and certainly, it will guide the future marketing world.
Visualization is certainly essential to the social media marketing process. However, it's equally important for each touchpoint of the customer's journey.
This is especially true of the process of identifying products as customers develop an increasing desire to avoid searching for irrelevant information.
This is the reason why technological advancements in visual searching have become crucial.
Visual search is anticipated to have a major impact on the marketing of e-commerce and not just by changing the way that customers purchase items that are visually appealing as well as how it can improve customer expectations regarding the experience.
In this article, I'll describe the technology of visual search as well as how it functions and how it can influence you and your team's marketing in the near future. 
Who is Using Visual Search
quick text-based visual search and we are talking about it frequently. The biggest one can be found in Google itself.
In the last few years, Google released visual search capabilities, which they call " Google Lens", which can perform a variety of amazing actions which integrate technology seamlessly into your daily life.
As an example, suppose you're in a new town and stumble upon a place that you're interested in trying.
It's hard to see the name or the address of this restaurant from the other side of the road, therefore simply snap a picture of it in Google Lens.
In just a few seconds, you'll be provided with its address, name, and menu, as well as Yelp ratings as well as reviews. You can also get notifications that indicate if any of your friends previously had dined here.
Alongside Google, in addition, there's Pinterest which is a visual search that is in the process of revolutionizing the way we think of it.
Hey reader, tell me then, why is visual search important
Pinterest is a business that is visual and visual search was an obvious choice for their roadmap for products.
Thanks to the technology they have, customers can take pictures of an outfit they like and upload it to the Pinterest visually-focused search engine, browse similar styles and then purchase instantly from these websites of retailers.
Pinterest is working on technology that will allow you to expand on the outfits you design. For instance, if you purchase a pair of sneakers, visual searches could be used to locate the right outfit.
How is visual search different
from image search?
Google's image search uses the form of a text query and tries to find the most effective visual match. Visual Search, on the contrary, lets users search for images and not only for them. In other words, instead of typing it is possible to use an image to query.
Visual search is a term used to describe visually-based data input and retrieval including the latest reverse search engine as well as the old model of keyword-in/image-out.
 

How Does Visual Search Work
The topic of visual search for quite a while however over the last few years, it has become a reality.
Super-powerful smartphones, intelligent artificial intelligence, and the growing demand from consumers fuel the development of this thrilling technology. But how exactly does visual search function?
Visual search is powered by computer vision , and is aided through machine learning. Computer vision is described as the technology that helps computers perceive.
It also allows computers to comprehend how they see, and allow them to make something useful with this knowledge. In a way computer vision attempts to make machines comprehend the world that we perceive.
Computer Vision has been around for years and, with the help of technological advancements and huge new discoveries in the field of machine learning, it is growing by leaps and leaps.
Machine learning is a significant source of the data needed by an algorithm to comprehend the meaning of images.
For the machine an image is an assortment of random numbers. It requires context in order to gain any understanding of what's in it. Machine learning could provide this contextual information.
How Sites Can Benefit From Visual Search
The benefits of visual search eCommerce for companies are numerous and numerous. Here are a few of the advantages.
▶
Effective product discovery
For the majority of consumers to accurately describe things, whether it's clothes or furniture, isn't effortless.
Through allowing users to search for items through images, visual search enhances the process of finding products.
Instead of having to sort through endless results that don't match what they're looking for, buyers will be presented with the closest match, which is and that's crucial that they can purchase.
Just some effective visual search best practices.
▶ 
Conversions have increased
In addition to improving customer experience, visual searches cut the buyer's journey to purchase. Looking back to the Forbes article that was previously discussed, BooHoo reportedly saw an 85percent conversion rate when customers used Camera Search versus those that did not. Forever21 had an increase of 20% in average purchase value following the introduction of visual search to its online store.
▶
The merging of offline 
  and online shopping
  experiences
Customers are increasingly looking for an experience that is multichannel Visual search is a way to satisfy the desire of shoppers to seamlessly transition between offline and online worlds.
▶
Stand apart from the crowd
With the number of online stores making it difficult to stand out on Google isn't easy. However since visual search isn't widely used, it allows brands to differentiate themselves from the rest of their competitors .
They also make sure that their customers can see products in their catalogs of products.
What is the Future of Visual Search / A new era of search using visuals?
Visual search is rapidly growing.
The more people use it and the more popular it becomes, the better it will become.
It is possible to make reservations for flights by snapping photos of the destination you want to visit.
While traveling you could even verify your allowances for cabin bags simply by scanning your luggage using your phone camera.
There is a lot of potential for visual searches in the retail market as well. For home interiors, as an instance.
Think about using the camera to look for the ideal table or sofa that matches the color scheme of your space and furniture.
Then imagine it in your mind before buying by using Augmented Reality.
Expand this to larger purchases. If you happen to stumble across the construction of a new block of flats and are curious about whether there are open units, and what the price might be. You can simply point your smartphone and get the information.
Social media is set to become more sophisticated as we start to tag videos with products as well.
With various smartphone makers including AI, AR and visual search into their products as standard, it's evident that visual search will be around for a while and we're well-prepared to take advantage of it.
Don't blink your eyes.
Embrace why is visual search important.
The Best Visual Search Practices
To increase your website's chances of appearing in visual searches you'll need to improve the quality of your images and your website.
Search optimization involves taking measures like:
▪ Add search-engine optimization keywords to your images on your site.
▪ Making a lot of images available on your site.
▪ Always add alt text to your images. Always add alt text to your utilizing the best formats and file types for your photos.
▪ Integrating captions into your images whenever appropriate.
▪ Using high-resolution images
▪ Make sure that images are included in your sitemap.
Visual search is spreading like a wildfire and it is expecting many developments in the near future.
That is why the question,'' why is visual search important'' became out of scope.
To benefit from visual search, some strategies that marketers can employ now include.
Chatbots and retailers can engage in a conversation that is initiated by a chatbot that is based on a photo taken by the user.
with this. Let's say that you snap a photo of a food item that is labeled as foreign.
Then, a chatbot pops up asking you if you'd like an English translation of the product or locate similar products.
Create an inventory of images for the products Retailers should make sure that their products include an image so that search engines using visuals can find them in the near future.
Combining visual search and text Marketers should figure out ways to combine both rather than focusing on visually-based search as a rival to text search.
Increase the visibility of images on social media. In terms of the integration of visual searching, Google, Pinterest, Instagram, and Snapchat are the leaders, and arranging photos that are shared on the platforms in a way that is organized can make them more easily recognizable by search engines that use visuals.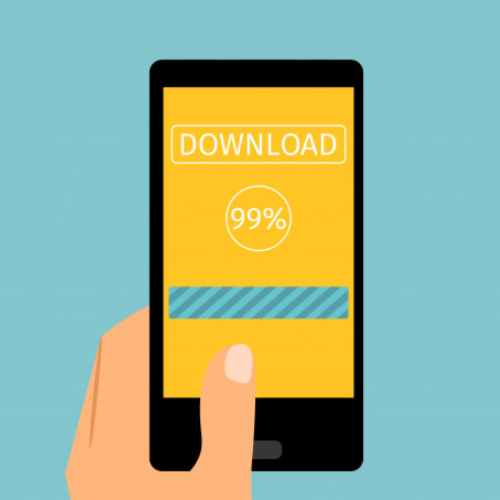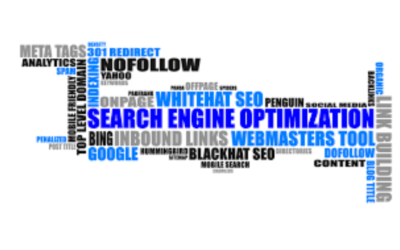 WHAT IS THE MOST IMPORTANT THING TO CONSIDER WHEN OPTIMIZING A SEARCH ENGINE MARKETING CAMPAIGN?By ANSHAD |  Date  :  20-February-2023    Home > Blog > What is the most important thing to consider when optimizing a search engine marketing campaign The most...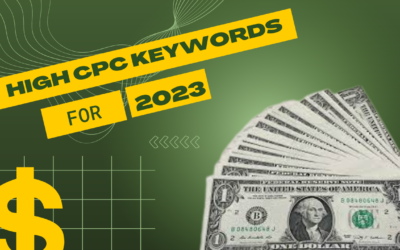 TOP 10 GOOGLE ADSENSE HIGH CPC KEYWORDS IN INDIA 2023By ANSHAD|  Date  :  20-February-2023    Home > Blog > Google adsense high cpc keywords in India 2023In online advertising, the cost per click of a keyword is an important element to consider. In India,...